Following the disappointing anti-climax of the April 23rd DJI event held in Las Vegas, a new date has been announced and this time the event is strongly rumoured to launch the new DJI Spark drone.
[stextbox id="alert"]Bookmark www.dji-spark.com to be the first to the preorder campaign on May 24th – it will take you to the right place, saving you precious time in being able to place your preorder[/stextbox]
Selfie drone, racing drone, or both…
Consumers are desperate to see more of the latest drone product said to be announced on May 24th by the market-leading drone manufacturer, DJI.
Speculation is rife concerning the target market of this new product although the more likely intention is for it to conquer the growing 'selfie-drone' trend.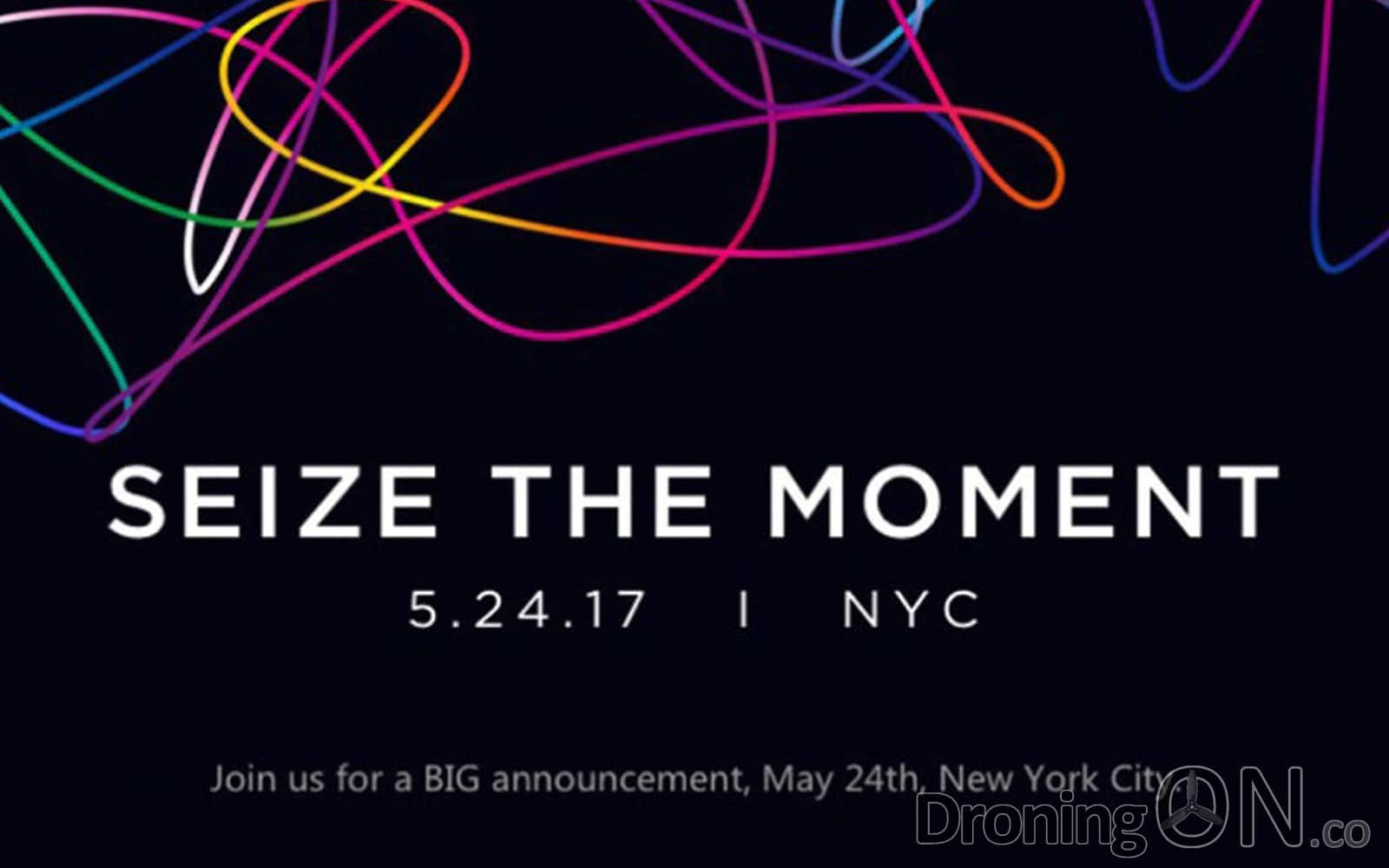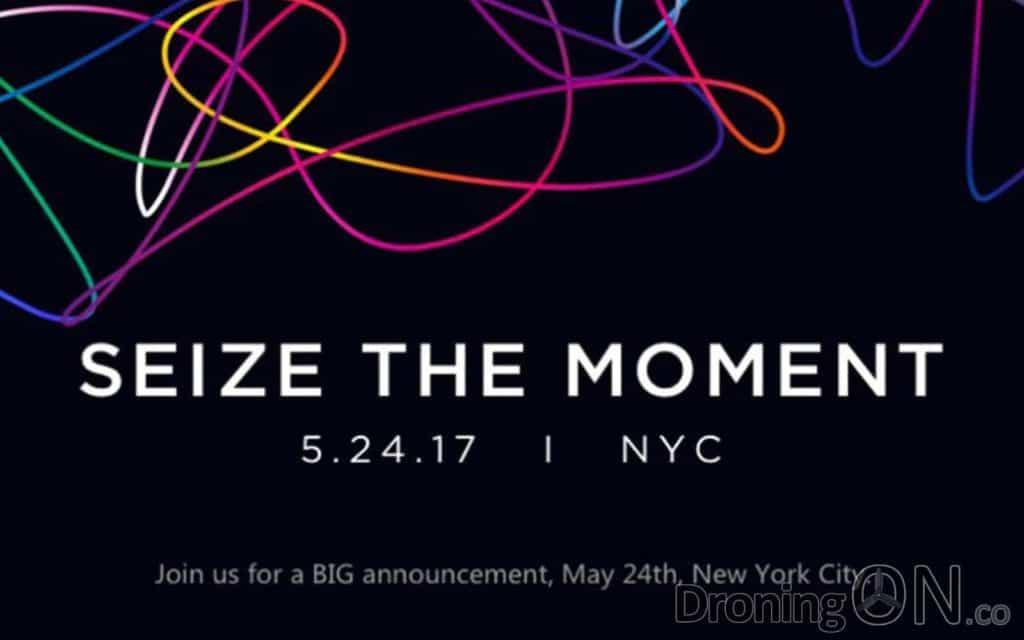 The graphic incorporating the event invite gives clues as per usual DJI PR strategy but those clues are not absolutely clear. The twirling pattern of weaving curved paths suggests drone-racing, reminiscent of the drone-racing arena at the UK Drone Show, whilst the 2-axis gimbal suggests selfie-drone, therefore the DJI Spark may be a dual purpose device.
As we predicted during our review of the Wingsland S6, 2017 is the year of the smaller drone and DJI are looking now to seek a share of this growing market, a market which has caused many other startups to trip and fall through the complex hurdles of design, manufacture and distribution.
Leaked images continue to appear in the build-up to the announcement, many will be curious as to whether DJI intentionally distributed these leaks in order to build excitement and curiosity.
Early leaks of forthcoming products also prompt consumers to reconsider their drone pre-orders for campaigns such as Snap (Vantage Robotics) and Staaker, projects which continue to delay and postpone delivery.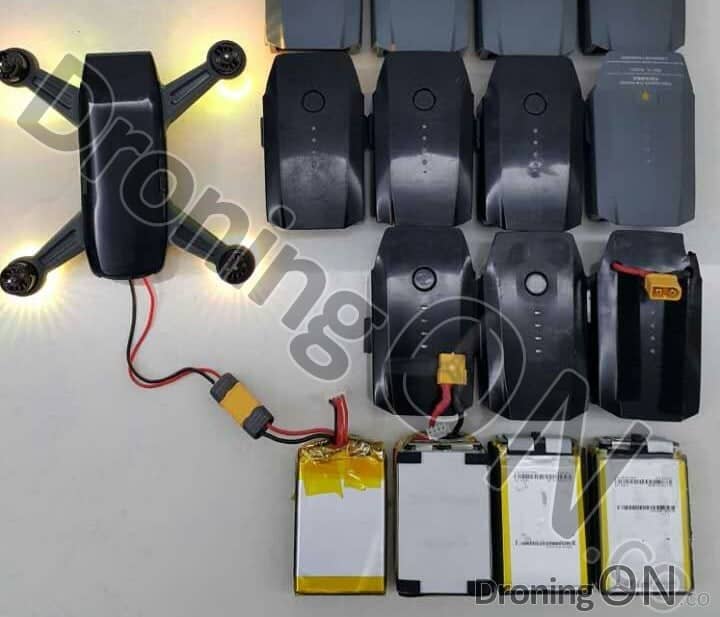 The new DJI FPV Goggles were announced during the 23rd April event no doubt in preparation for the DJI Spark announcement, watch  strthis space for the latest.
Latest DJI Spark information…
In the meantime, take a look at our article covering the DJI Spark specification, photos, rumours and speculation, as well as our article covering the leaked tear-down video.
---
Be sure to join the DroningON Discussion Group for the latest news, reviews, interviews and exclusives from the drone industry.