DJI Avata has been the hot topic of conversation for some time, but little has been known until a recent flood of image leaks. However, FCC filings have now appeared in public, confirming the existence of this new product from DJI, which is speculated to be a mini, lightweight, FPV-orientated drone.
The new FCC filings provide only a glimpse of what is to come, with most of the content hidden by confidentiality embargo until the release date, but there are some facts revealed by these filings.
The release consists of the following:
DJI Avata release date?
Interestingly, the embargo date for documents currently withheld due to confidentiality is 22nd January 2023, this could point to quite a late release date, far beyond the dates speculated so far. This is most likely due to the unavailability of components, shipping and trade limitations, and/or market positioning for this new product, in order to push it's release closer to December.
DJI Avata specifications?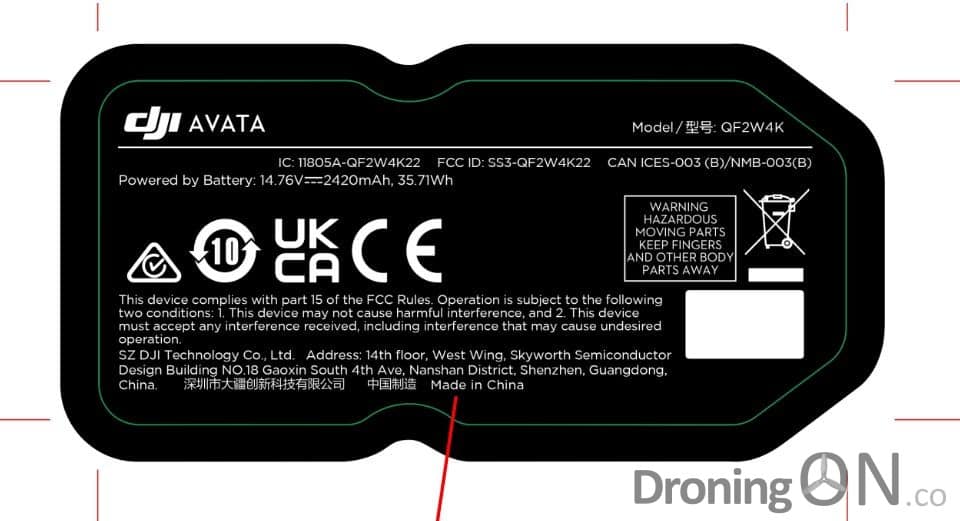 The first point confirmed by the FCC filings relates to battery voltage and capacity, a 4-cell 14.76v Lithium-Ion battery, with a capacity of 2420mAh. The choice of Lithium-Ion as opposed to Lithium-Polymer means that this drone will not mind flying in colder climates.
The FCC filing also reveals that this drone will indeed have a GPS chip, therefore providing the drone with features such as location-based position hold, return-to-home as well as potentially additional modes, such as QuickShots which are GPS controlled cinematic and automated shots.
DJI Avata accessories
Accompanying the DJI Avata FCC filing are two additional filings, one for a DJI Goggles 2, which may be an uplifted version of the existing FPV goggle set. The other filing is for a new DJI O3 Air Unit, which will also have enhancements beyond the original version, otherwise there would be no need for an additional FCC filing.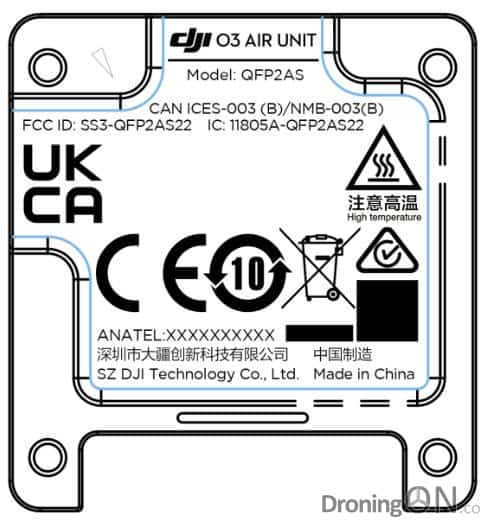 This article will be updated with more information as/when released.
---
Be sure to SUBSCRIBE to our YouTube channel for the latest news, reviews and exclusives from the industry!