Just hours ago, DJI has released another updated version of the DJI Fly app for it's consumer range of drones. Unfortunately the release notes for this latest version are very limited and vague, which does prompt a little frustration for most consumers.
While each release of the DJI Fly app generally provides feature, capability and product updates, this most recent version would appear only to have been released to provide bug and issue fixes.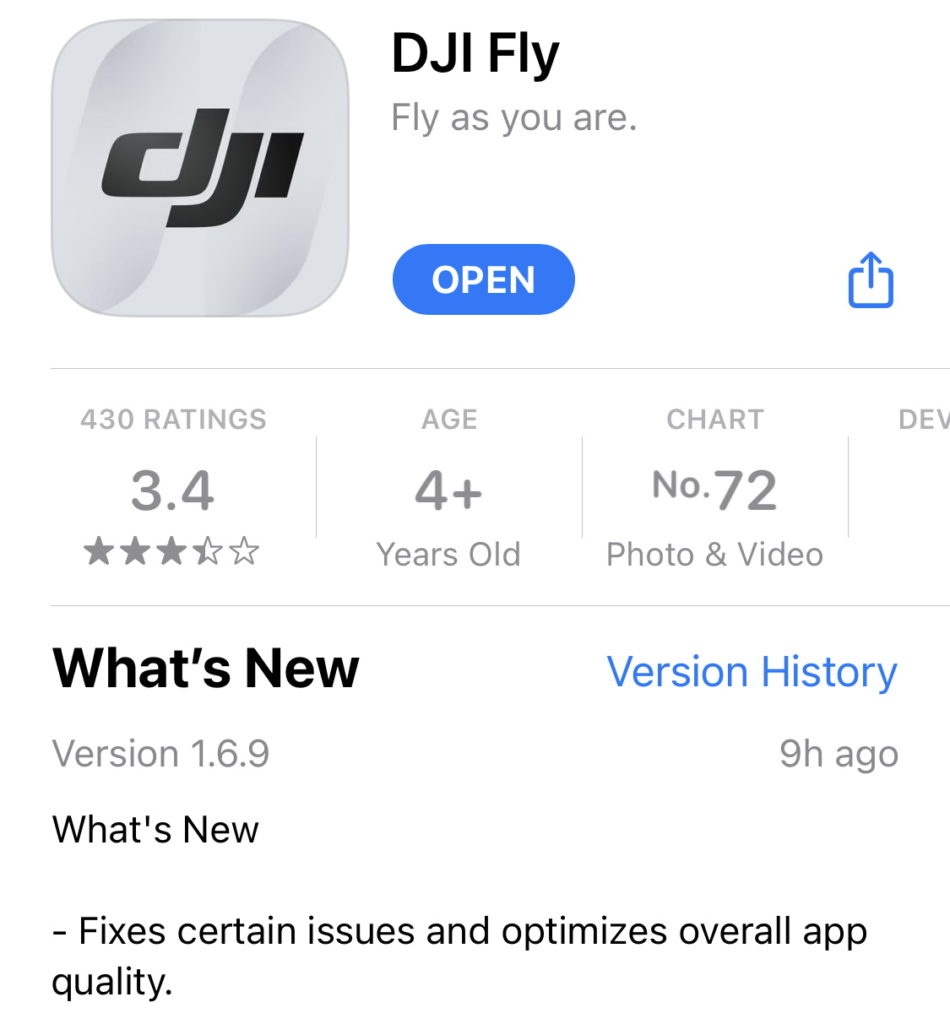 Many had been hoping that the new DJI Mini 3 Pro and DJI Air 2S might see some feature updates, but those will most likely be reserved for a future drone firmware update instead.
Have you noticed something special about this release, or are you a techy/hacker and have looked at the source code to discover some possible new product launch? Let us know via our contact page!
---
Be sure to SUBSCRIBE to our YouTube channel for the latest news, reviews and exclusives from the industry!