Page 2: Video, Follow Me and Flight Speed Comparison
Camera/Video Resolution
1st. Mavic: C4K @ 24fps (78.8º FOV) 1/2.3″ sensor
2nd. Snap: 4K @ 30 fps (82º FOV) 1/2.3″ sensor
3rd. Lily: 1080p @ 60 fps (94º FOV) 1/2.3″ sensor
4th. Staaker: 

None (no camera included)

5th. Karma: 

None (no camera included)
Firstly it is important is to point out that image quality is not all about resolution, it is more specifically related to sensor size of the camera as well as lens configuration and FOV (Field Of View). The drones above which include a camera have the same sensor size which means that image quality should be similar.
Mavic provides the highest resolution by giving users the choice of C4K (Cinema 4K), this means a wider width resolution than traditional 4K although C4K on the Mavic is only available at the reduced frame rate of 24fps, but dropping the Mavic resolution to standard 4K provides 30fps.
Snap maxes out at standard 4K (not C4K) @ 30fps which is slightly lower than Mavic, it has a similar FOV (Field Of View) which means that both Mavic and Snap will show minimal fisheye effect.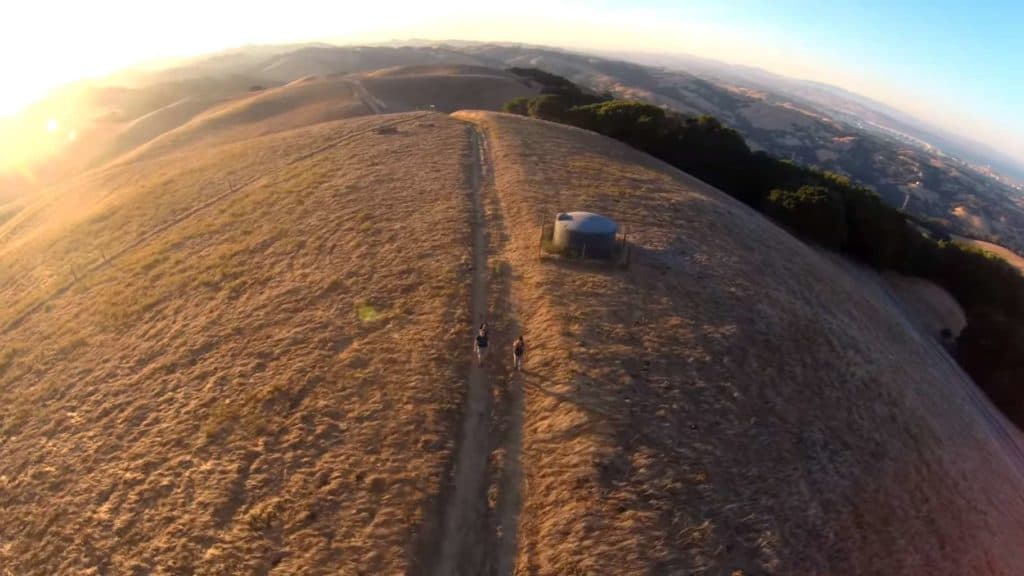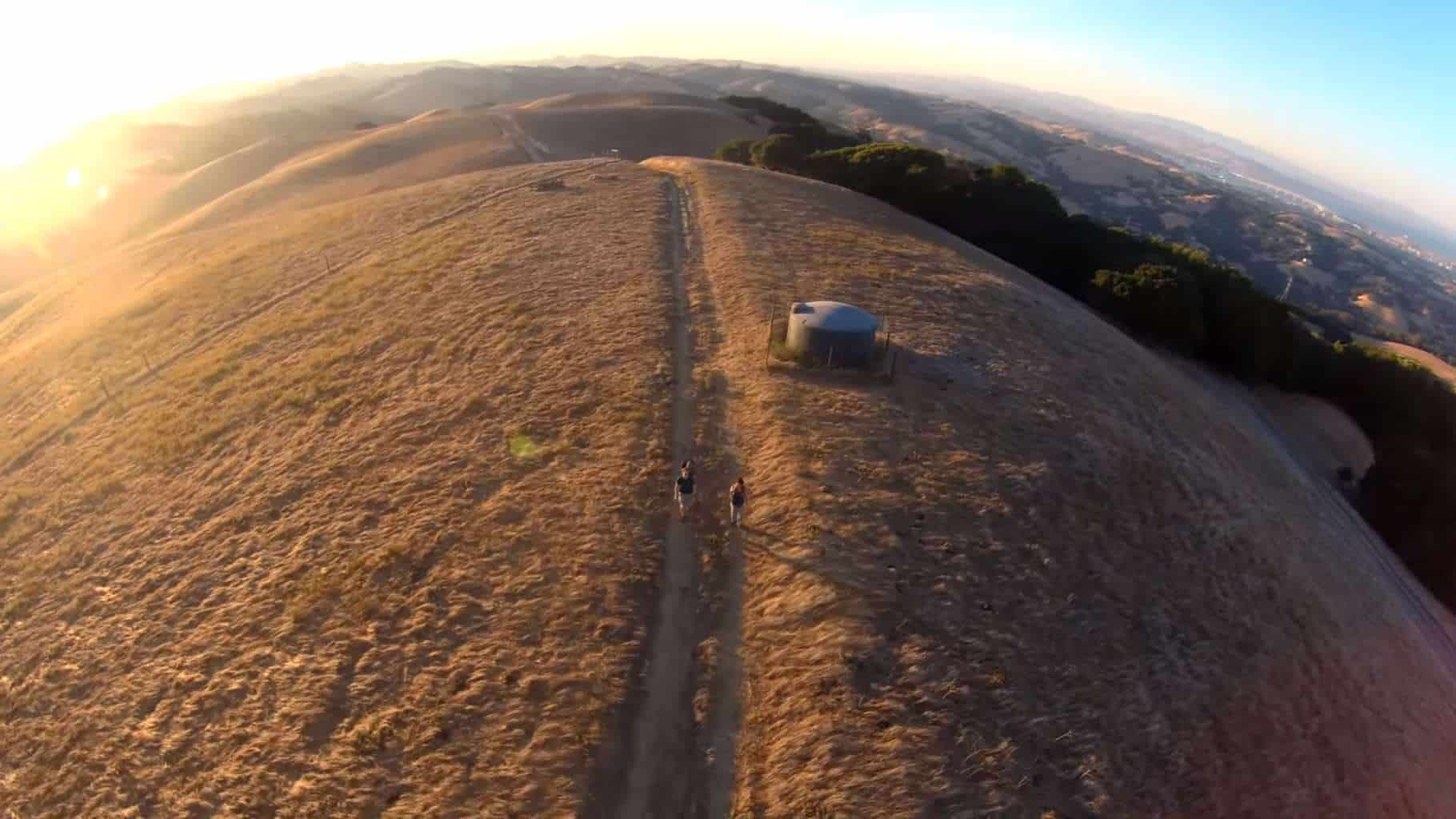 It is worth noting that both Mavic and Snap have the same size image sensor as the Phantom 4, consequently any differences in image quality would be due to lens configuration. In addition, the Mavic introduces a new focus feature for improving clarity, early reviewers have claimed that image quality of the Mavic is unsatisfactory but this would appear to be due to confusion around this new feature.
Lily unfortunately only hits 1080p which is unsatisfactory for a modern-age drone, particularly when editing in post-production where cropping and zooming is popular. Such a low resolution gives minimal options in addition to a wide FOV of 94 which introduces fisheye.
The final two, Stalker and Karma do not provide a camera as standard and must be fitted with a GoPro. Whilst the Hero3 and Hero4 cameras are great at capturing close-up action, they do not excel with long-range shots and suffer detail loss. The Hero5 is said to solve this in part but this requires the additional purchase of the camera. Considering the price-point of both drones, for them not to ship with an included camera is poor. Of the two, Karma comes last as it is not backwards compatible with the most popular Hero3 model. It is not know at this time whether Staaker will support the new Hero5.
Winner: DJI Mavic
Biggest Loser: GoPro Karma
Follow Me and Tracking
1st. Mavic: Visual, GPS, Phone
2nd. Staaker: Tracking Bracelet
3rd. Lily: Tracking Bracelet
4th. Snap: Visual & GPS
5th. Karma:

None (!!!)
Perhaps the most sought after feature is the ability for a drone to track the pilot without manual control, DJI pioneered this feature with the Phantom 3 range but stepped it up a gear with the Phantom 4 with the introduction of ActiveTrack.
Mavic includes ActiveTrack from the Phantom 4 but takes it one step further by incorporating intelligence to identify the object being tracked to distinguish between car, person and even animal! No tracking bracelet is required and this functionality can be invoked via mobile phone alone, the transmitter isn't even required. It is also likely that the GPS driven 'Follow Me' will also be ported and available on Mavic.
Sports enthusiasts were initially excited by the tracking bracelet of the Lily and Stalker but with modern mobile phones such as the iPhone7 and Samsung S7 being waterproof, there is no longer need for a proprietary limited functionality bracelet.
Lily and Staaker are yet to demonstrate impressive tracking capabilities, early videos from Staaker show poor framing for the subject, as months videos from Lily in which not only is the tracking poor but the EIS artefacting and fish-eye is very obvious.
Lastly comes Snap which lacks a bracelet and instead utilises either visual tracking or GPS tether. Vantage Robotics are new to the game and so it cannot be assessed as to whether their tracking features will be as good as DJIs, they also do not have a drone available for sale and therefore their technology needs proving.
But the shock here is that Karma currently has no tracking capabilities at all, GoPro missed a key feature here and it will cost them dearly.
Winner: DJI Mavic
Biggest Loser:  GoPro Karma
Flight Speed
1st. Staaker: 50mph / 80kph
2nd. Mavic: 40mph / 65kph
3rd. Karma: 35mph / 56kph
4th. Snap: 33.5mph / 54kph
5th. Lily: 25mph / 40kph
Autonomously tracking a moving car or bike has always been a challenge for modern drones due to limited speed capability, but Staaker has pushed the benchmark upwards by claiming a top speed of 50mph/80kph, this is exceptional but yet to be proven.
Mavic offers a lower but acceptable 40mph/65kph although at half the weight of Staaker it is likely that Staaker will have the better penetration into wind and turbulence resulting in smoother footage.
Karma and Snap offer similar speeds at 35mph/56kph and 33.5mph/54kph respectively but with Karma's weight at twice that of the Snap, it will have better wind penetration.
Finally Lily, at only 25mph/40kph is the slowest of the bunch, for some sports it may struggle to keep up, particularly if heading into wind where it's maximum speed will be limited.
Winner: Staaker
Biggest Loser: Lily Camera
---
Page 2: Video, Follow Me and Flight Speed Comparison