With a share-price drop from $85+ to just a mere $3 over the last five years, plus having just shed another 20% of their work-force, is GoPro sustainable or a sinking ship?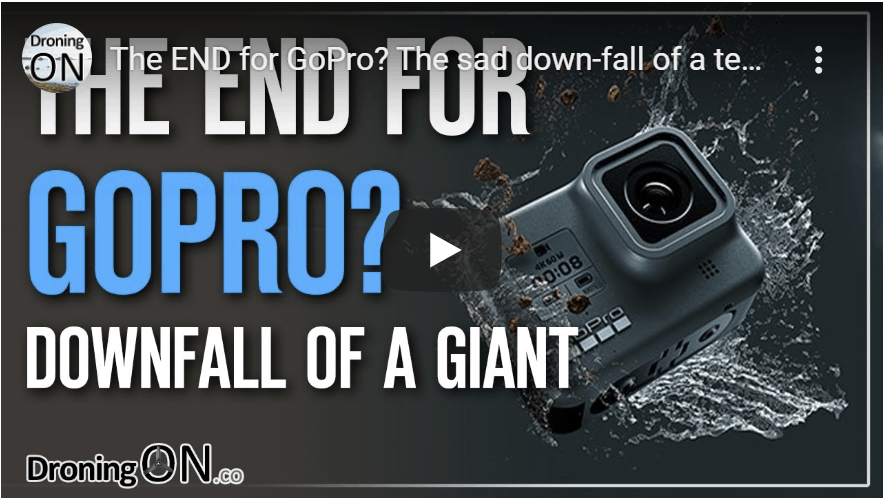 Over five years ago, GoPro were the go-to brand for action cameras but in that time a number of competitors, such as DJI with their DJI Osmo Action, have challenged GoPro for the top-spot by offering cheaper and comparable alternatives.
The recent news that GoPro has reorganised and cut an additional 20% of its global workforce may be the final straw for this once-innovative company.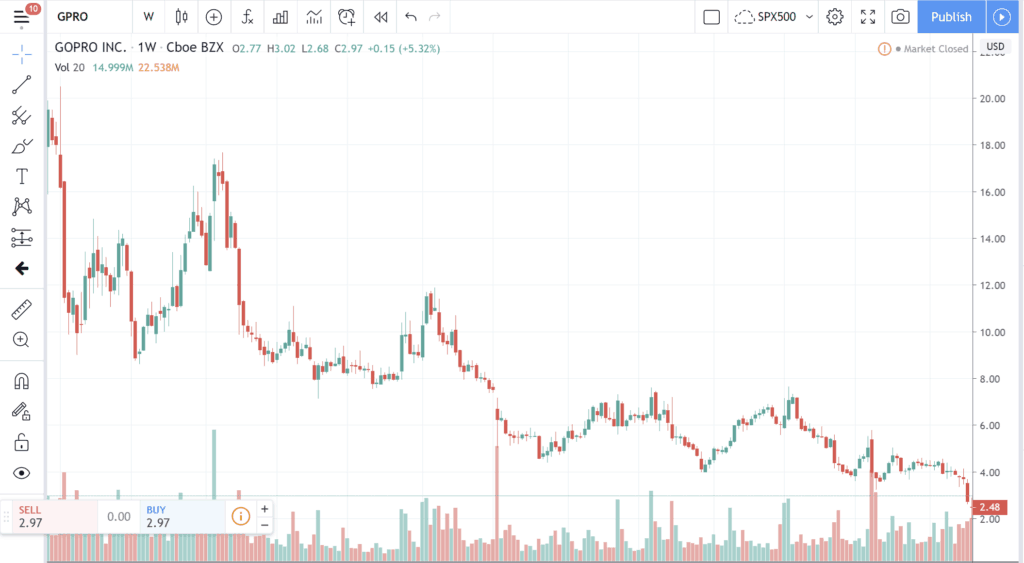 While GoPro claim the Covid-19 pandemic to have been the driver for reorganisation, this does not account for their negative five year performance which has seen their share price drop to less than 1/28th of it's peak price.
"GoPro's global distribution network has been negatively impacted by the COVID-19 pandemic, driving us to transition into a more efficient and profitable direct-to-consumer-centric business over the course of this year," said Nicholas Woodman, GoPro's founder and CEO. "We are crushed that this forces us to let go of many talented members of our team, and we are forever grateful for their contributions." – Nick Woodman, GoPro CEO
Their attempt to enter the drone market was equally troublesome, the GoPro Karma drone was plagued with software/hardware issues, defects, fly-aways and embarrassment.
What do you think? Comment on this story with your view of GoPro, their products and the direction that you believe they will take.
You can read the full press release from GoPro here.
---
Be sure to join the DroningON Discussion Group for the latest news, reviews, exclusives and interviews from the drone industry!