GoPro today announced a shock recall for their new GoPro Karma drone, citing reports of "power failure during operation" as the reason. This will deeply unsettle those that have supported GoPro, particularly as the recall has no exchange, just a full refund.
[UPDATE 10/11/16] It has been suggested that the hardware fault relates to a faulty battery connector which is able to become loose during flight, we will add additional detail as we receive it.
In addition, users that return their Karma and all asssociated equipment will receive a free Hero5 camera as a 'thank you'.
Just a few weeks ago, DroningON reported on cases of the GoPro Karma suffering from sudden loss of control which resulted in it dropping from the sky, it appears that GoPro have taken such reports seriously by recalling all units shipped so far.
Surprisingly the units shipped to this date amounts to only 2,500 but all are being recalled according to the press release from GoPro.
[perfectpullquote align="full" cite="" link="" color="" class="" size=""]"Owners of Karma can return their units to GoPro, or their place of purchase, for a full refund. Replacement units are not being offered. GoPro plans to resume shipment of Karma as soon as the issue is resolved."[/perfectpullquote]
Worryingly, the recall states that GoPro cannot offer an exchange unit, instead they will only provide a refund which suggests that at this time, GoPro do not have any resolution or fix for the power issue, nor is it a firmware or app fault but instead relates to hardware.
[wpdevart_poll id="3″ theme="1″]
The Press Release includes a statement from the GoPro Founder and CEO Nicholas Woodman.
[perfectpullquote align="full" cite="" link="" color="" class="" size=""]"Safety is our top priority," said GoPro Founder and CEO Nicholas Woodman. "A very small number of Karma owners have reported incidents of power failure during operation. We have moved quickly to recall all units of Karma and provide a full refund while we investigate the issue. We are working in close coordination with both the U.S. Consumer Product Safety Commission and Federal Aviation Administration. We are very sorry to have inconvenienced our customers and we are taking every step to make the return and refund process as easy as possible."[/perfectpullquote]
The terms and conditions of the recall will also irritate many owners because despite the drone being the only element of recall, the Karma Grip and Hero5 camera components must also be returned for a refund, otherwise no refund will be issue.
As a result, if in the future you purchase a Hero5, Karma Grip or a Karma drone, you may end up with a refurbished model from one of the 2,500  returned sets.
[perfectpullquote align="full" cite="" link="" color="" class="" size=""]"The recall is only for the Karma drone. HERO5 Black and Karma Grip are not subject to a recall.  However, if you purchased the Karma drone bundle package, which included HERO5 Black and Karma Grip, you must return those with your Karma drone for a full refund."[/perfectpullquote]
GoPro were hoping for their new Karma drone to save their descending share price but this recall announcement has hit them substantially, prompting it to fall a further.
Just last week, GoPro announced that they had missed their revenue expectations by 23% for its latest quarterly earnings.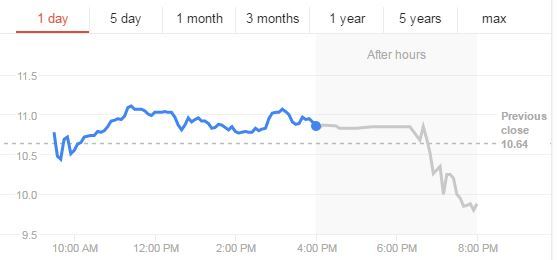 Once again, the future of GoPro is looking unstable, particularly with speculation of Karma being rushed to market proving to be valid. In many comparisons with the DJI Mavic, Karma lost points due to  a lack of functionality via a highly limited app, this bundled with this new critical hardware issue will destroy consumer confidence.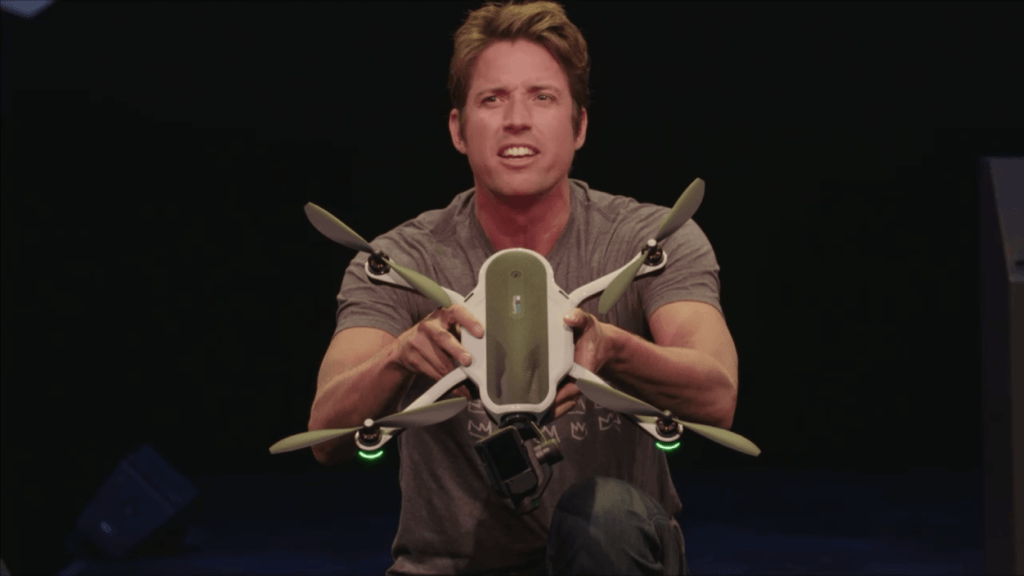 The excitement, surprise and thrill of the GoPro Karma launch event has definitely now passed, GoPro have a lot to do.
[wpdevart_poll id="2″ theme="1″]
You can view the full press release here:
http://investor.gopro.com/press-releases/press-release-details/2016/GoPro-Announces-Karma-Recall-and-Refund-Program/default.aspx
Terms and conditions for the recall/refund are here:
https://gopro.com/2016karmareturn
---
Were you a GoPro Karma customer? If so, please comment below with your thoughts on this announcement – after receiving a refund will you be buying Karma again after the issue has been resolved?