Is the GoPro Karma 2 or at least a revised first edition of its drone on its way to consumers soon? We have discovered a leak which might suggest that GoPro are holding back something new.
UPDATE: GoPro responded to DroningON shortly after our video was published, see this article for their response.
Sent to us by one our YouTube subscribers, a GoPro support agent may have let slip that engineers at the market-leading action camera company are working on something new.
The GoPro Karma drone was officially discontinued in January 2018 following a mass recall/refund due to persistent technical failures.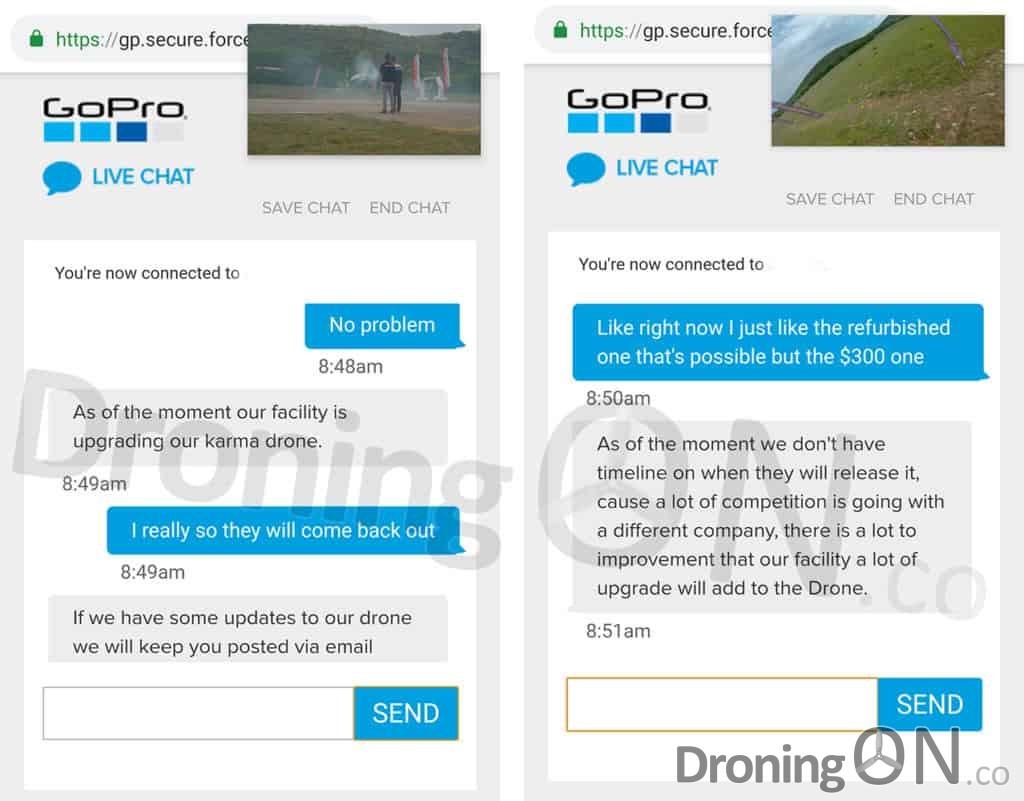 During an online chat with a GoPro support agent, it is mentioned that the GoPro facility is currently "upgrading the Karma drone" and that "there is a lot of improvement" that the facility will "add to the drone".
GoPro are highly unlikely to upgrade a discontinued drone, therefore we suspect that they might be working on the next version, but holding back on launch due to the competitive market, currently led by DJI.
Did the GoPro Karma 2 leak…
Be sure to SUBSCRIBE to our YouTube channel for the latest news, reviews and exclusives from the industry!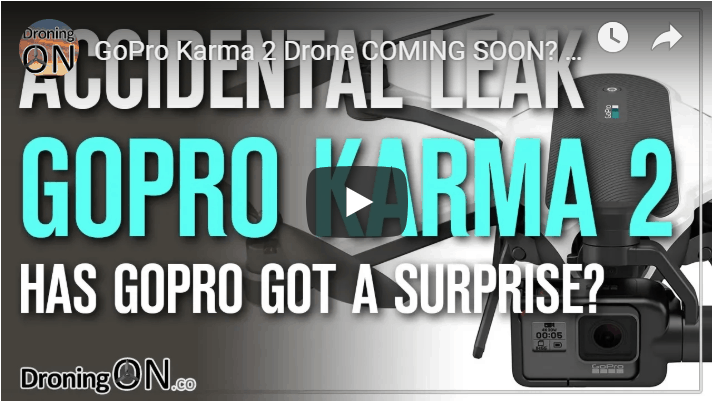 Just last week, a new FCC application was submitted which has mention of a new wireless camera specification which may or may not be related to the above, although this could form part of the GoPro Hero 8 specification.
Comment below with your thoughts, if GoPro launched a Karma 2 drone, what would it need to be able to do in order for you to consider buying it? Or did the events of the first launch put you off?
---
Be sure to join the DroningON Discussion Group for the latest news, reviews, exclusives and interviews from the drone industry!