Following the Panorama and more recent Horizon documentaries discussing drones and their theorised risk, DJI has finally responded to the BBC to express disgust at their testing methods and reporting inaccuracies.
Britains Next Air Disaster? Drones?
Be sure to SUBSCRIBE to our YouTube channel for the latest news, reviews and exclusives from the industry!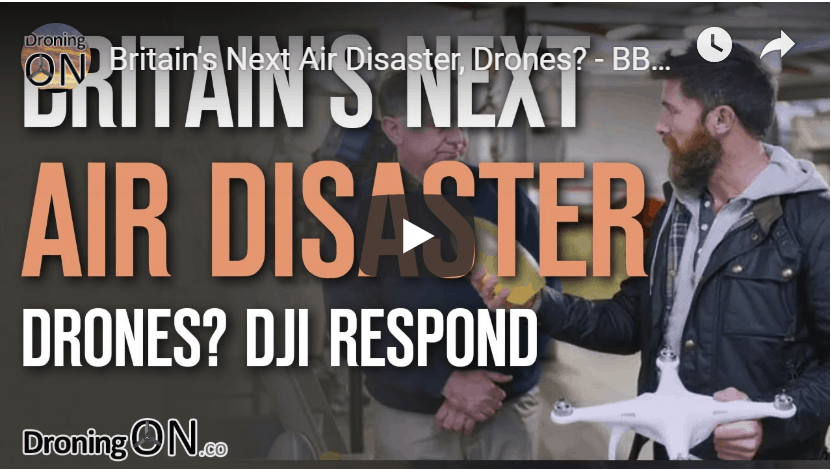 ---
Just a week ago, the BBC aired their latest attack against drones courtesy of its 'Horizon' documentary series. The episode named "Britain's Next Air Disaster? Drones" presented a heavily-biased negative rhetoric against drones, which sadly lacked any constructive or realistic journalistic efforts.
"In this documentary, high-risk specialist and former Royal Marine Aldo Kane sets out to investigate the scale of the threat drones pose to our airports and skies – from rogue hobbyists to determined terrorist attacks. He explores what technologies are out there that governments and the aviation industry can turn to, to keep our skies safe."
In the show, simulated aircraft strike tests with pieces of a deconstructed DJI drone, glued together and supplemented by solid carbon rods were utterly flawed and invalidated before even being performed. In addition, during the inspection of the wing after impact, the drone battery appears to have been swapped from the battery seen originally being inserted.
The general and overall representation of consumer drones was consistently smeared by presenter Aldo Kane. Much of his dialogue was spent scaremongering the general public, even into even being apprehensive about travelling on commercial flights.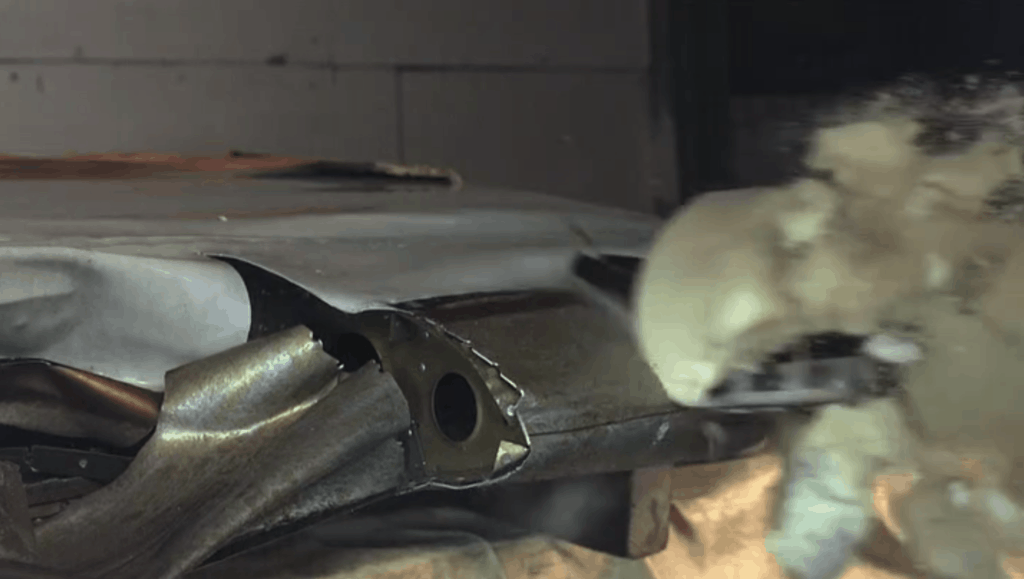 DJI has released a formal response to the BBC following the Horizon episode and its recent Panorama "The Gatwick Drone Attack", condemning the broadcaster and their methods, as well as correcting the many inaccuracies and testing methods used within each production.
Their statement also criticises the documentary makers for barely using any content from the discussions held between the BBC and DJI's Head of European Policy prior to airing the two episodes, in which the safety measures implemented by DJI are explained and described clearly.
The press/media hate and scaremongering for drones continues and it is unlikely the the Horizon and Panorama documentaries will be the last which choose drones as the easy target.
Comment below if you saw these documentaries, what did you think of the methods and language used to describe the risk and impact of drones to the general public?
---
Be sure to join the DroningON Discussion Group for the latest news, reviews, exclusives and interviews from the drone industry!