The FuriBee X215 Pro is the next in a line of awesome RTF racing FPV quads, but is it better than the DarkMax 220, HolyBro Kopis 1 and Stormer 220?

FuriBee quads are getting better and better, the X215 Pro is the latest and greatest example, improved further by the recent launch of the X215 Pro-S which also now incorporates a RunCam Split style high-resolution camera, doubling as the FPV camera.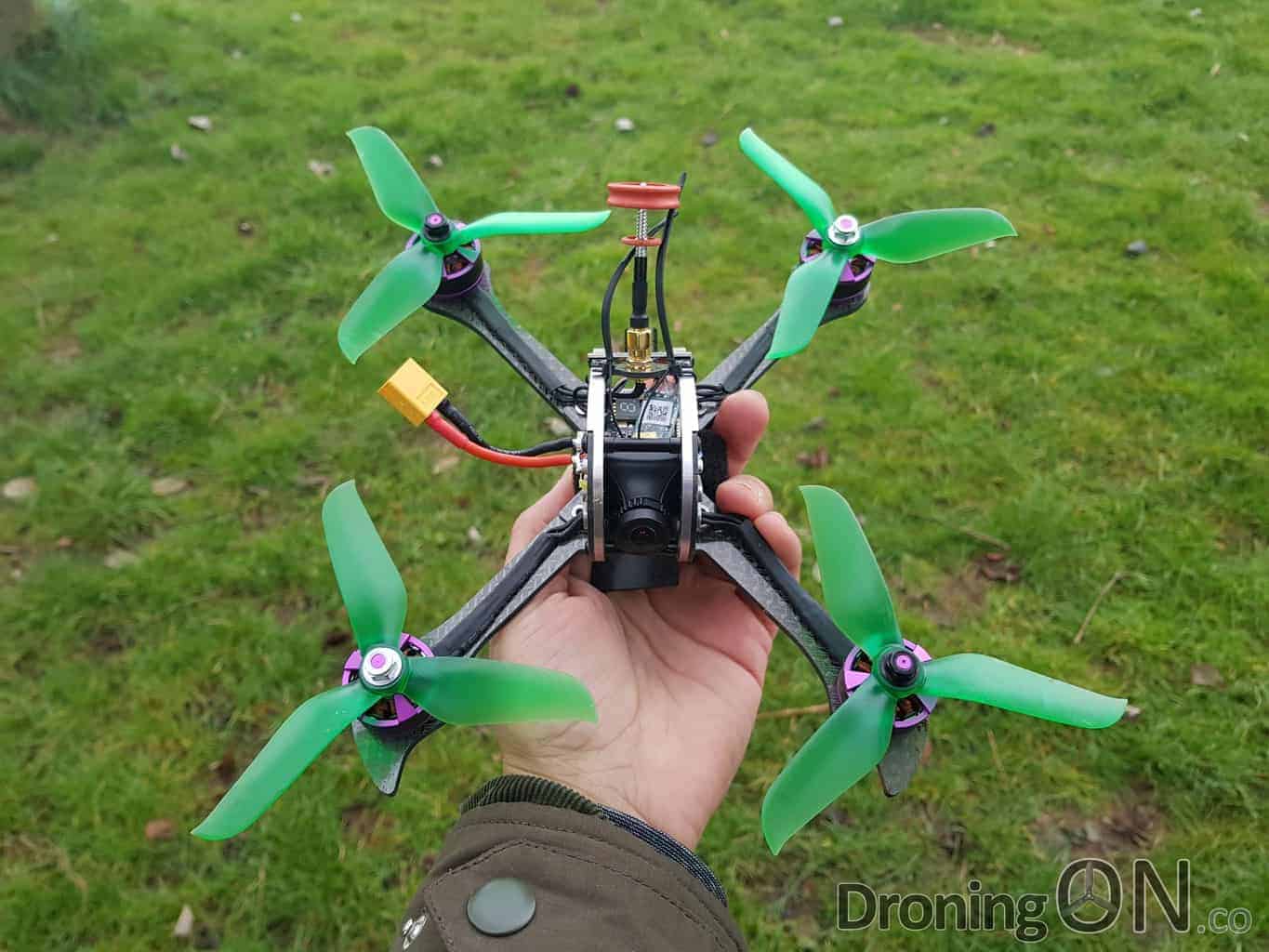 The flight performance on stock PIDs is very stable and the quality from the 1200 TVL CCD camera is excellent, assisted by the high-quality lens.
Superior 3K carbon fiber frame, 30 percent lighter, 50 percent stronger, with 4mm thick arm, solid aluminum parts
Advanced flight control system consists of FuriBee F4 FC, 4-in-1 BLHeli – S 30A DShot ESC
Efficient propulsion system – 2206 2600KV high KV brushless motor and 5048 three-blade propeller
1200TVL CCD camera, 5.8G FPV from more than 2km away, omnidirectional signal coverage
We have found a new favourite which when considered in comparison of performance and price to the FuriBee DarkMax 220 and the HolyBro Kopis 1, we believe that the 215 Pro is better.
Watch our video review…
Be sure to SUBSCRIBE to our YouTube channel to be the first to watch our exclusive reviews of new drones.
Part 1: Unboxing & Inspection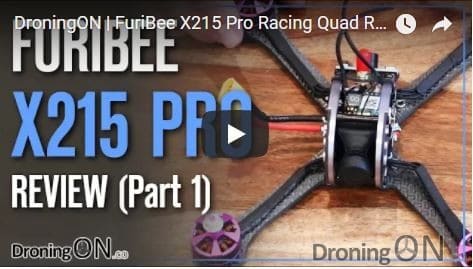 Part 2: Flight Test (LOS and FPV)
Where to buy…
The FuriBee X215 Pro is available direct from GearBest, in addition to accessories and spares.

Full specification…
The full technical specification for this drone is as follows, based on their current published technical information:
General
Brushless motor: 2206 2600KV
Propeller: 5048 three-blade, PC + fiberglass
Video transmitter: 5.8G 40CH 0 / 25mW / 300mW
Antenna type: pagoda antenna
2-in-1 LED buzzer: with four WS2812B LEDs, 4.5 – 5.2V input
Camera mount for GoPro Session: yesCarbon Fiber Frame
Wheelbase: 215mm
Weight: 95g
Size: 175 x 225 x 60mm
Arm thickness: 4mm
Lateral plate thickness: 1.5mm
Aluminum part width: 5mm
F4 Flight Controller
MCU: STM32F405RGT6 32-bit processor
IMU: ICM20689 ( SPI ), up to 32KHz
Input voltage: 7 – 42V
Supported firmware: BetaFlight ( pre-loaded ), CleanFlight
Integrated OSD: yes
BLHeli – S pass-through: support
Automatic voltage monitoring: yes
BEC output: 5V 1.5A, 3.3V 200mA
Mounting hole spacing: 30.5mmFPV Camera
Image sensor: super HAD II CCD
Horizontal resolution: 1200TVL
TV system: PAL / NTSC
5D-OSD button: yes
Input voltage: 12V DC
---
Be sure to join the DroningON Discussion Group for the latest news, reviews, exclusives and interviews from the drone industry.