Its a bit pink, a bit purple but overall the FuriBee Nebula 230 is a great quad, nice to fly and cheap too!

Despite some factory setup issues (discussed in our review) this quad is a large-size unit with a strong frame, fairly decent spec, impressive performance and some interesting colouring.
Watch our video review…
Be sure to SUBSCRIBE to our YouTube channel to be the first to watch our exclusive reviews of new drones.
Part 1: Unboxing, Setup, Fix & Configuration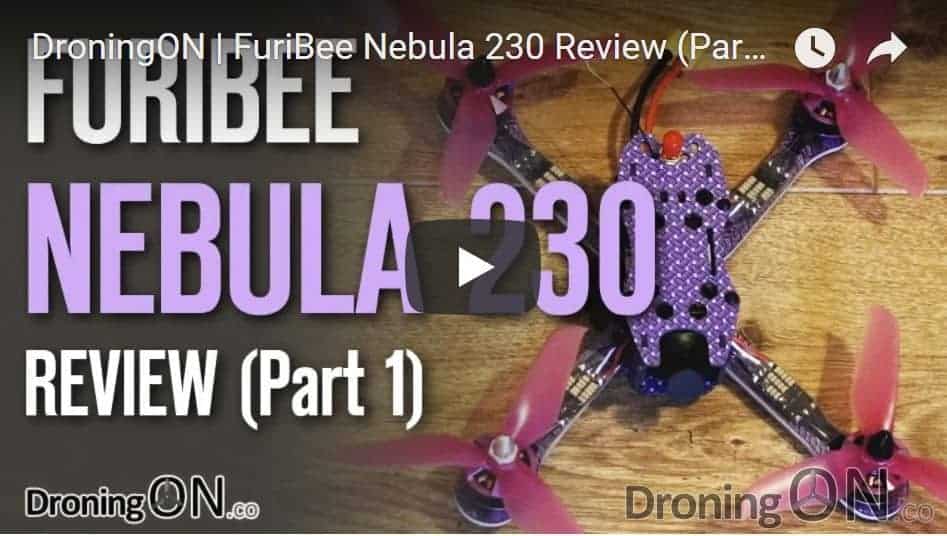 Part 2: Flight Test (LOS and FPV)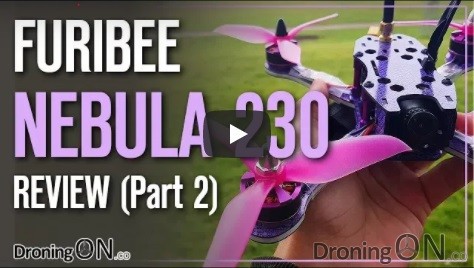 Where to buy…
Instructions to buy
The positives…
❍ Strong build quality and thick laminated carbon
❍ Includes buzzer, LEDs and OSD and F4 FC
❍ Powerful setup, even on 4s performs really well
❍ Good size, 230 means nice and visible for LOS
❍ Impressive flight time, over 3 minutes via 1300mAh 4s
The negatives…
❍ Can be awkward to put upper body back together
❍ Terrible lens supplied, needs changing
❍ More expensive than other comparable quads
❍ Factory BetaFlight configuration needs tweaking
❍ VBat wiring incorrect from factory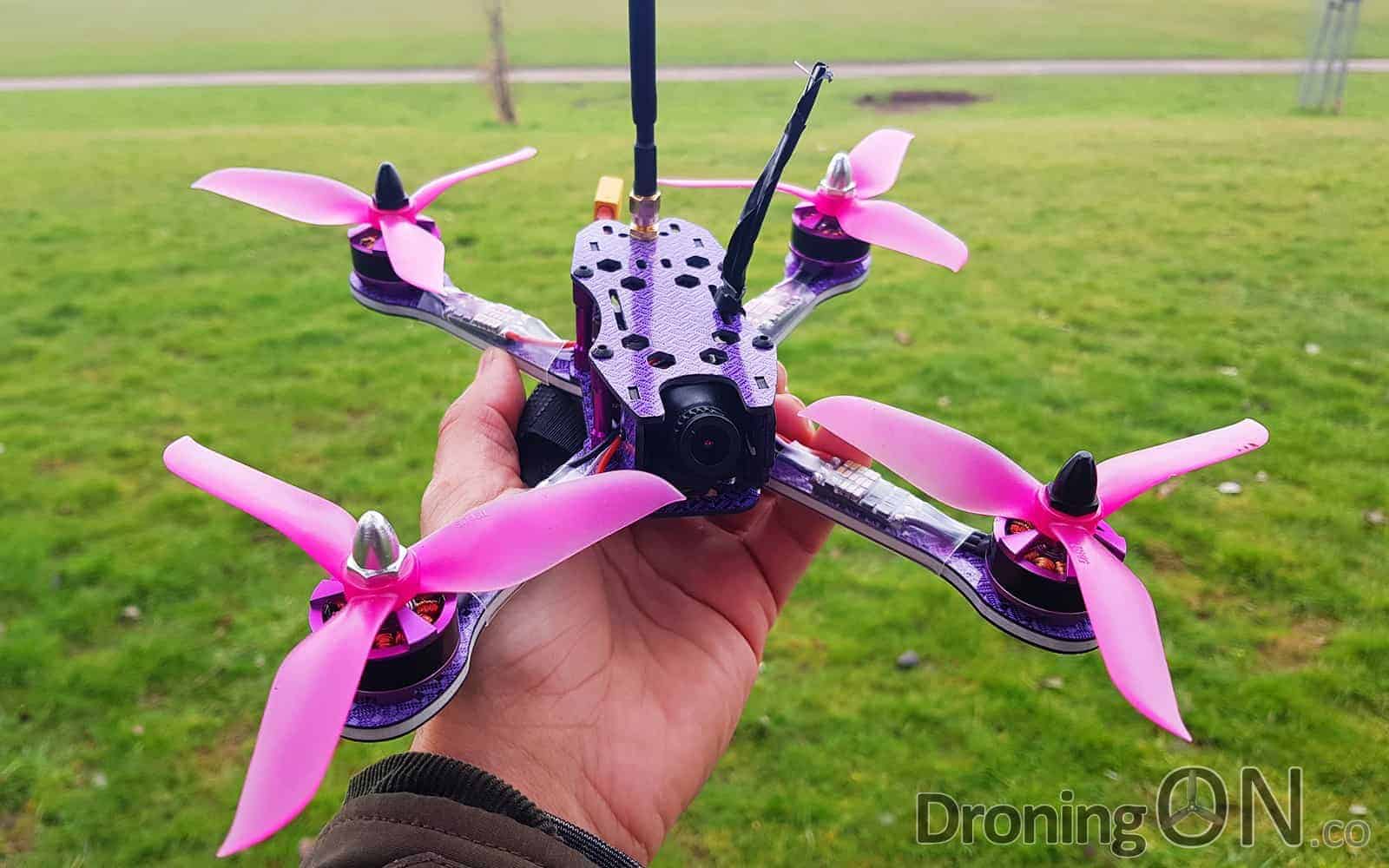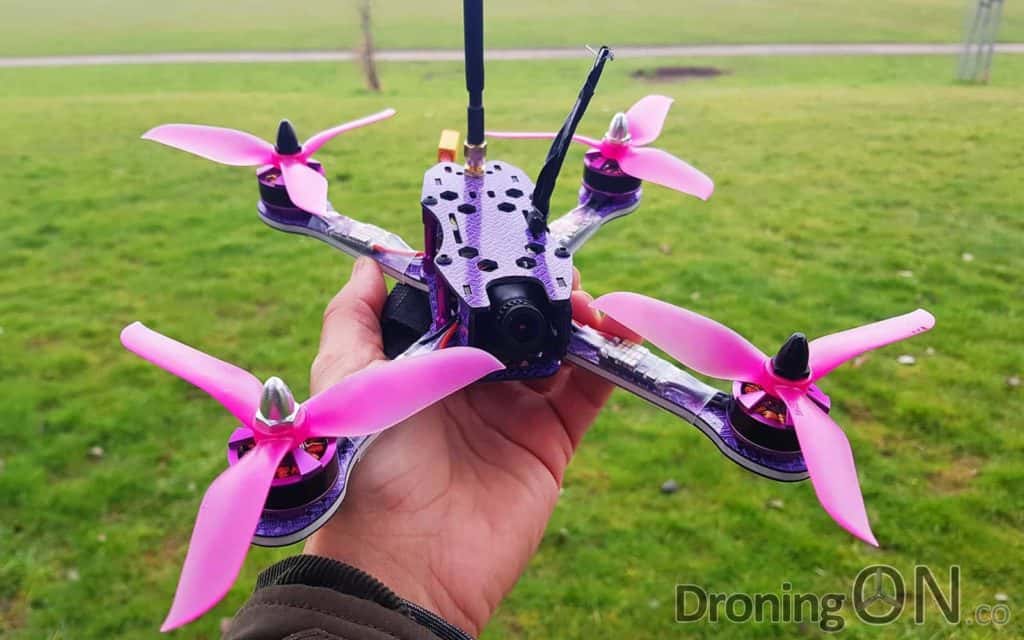 Full specification…
The full technical specification for this drone is as follows, based on their current published technical information:
General
Type: Frame Kit
Version: PNP
Motor
Model: 2205
Motor Type: Brushless Motor
KV: 2600
Flight Controller
Flight Controller Type: F4
Camera
Video Resolution: 700TVL
Sensor: CMOS
Electronic Speed Controller
Firmware: BLHeli-S
Continuous Current: 25A
Dimension and Weight
Product weight: 0.3000 kg
Package weight: 0.6000 kg
Product size (L x W x H): 20.00 x 17.40 x 4.00 cm / 7.87 x 6.85 x 1.57 inches
Package size (L x W x H): 25.00 x 20.00 x 8.00 cm / 9.84 x 7.87 x 3.15 inches
Package Contents
Package Contents: 1 x Nebula 230 FPV Racing Drone
---
Be sure to join the DroningON Discussion Group for the latest news, reviews, exclusives and interviews from the drone industry.