Brushless micro-scale quadcopters are as popular as ever, Walkera were desperate to join the action and so recently launched the new Rodeo 110, a smaller version of their successful Rodeo 150 model.
[stextbox id='info']SPECIAL OFFER: Order a Rodeo 110 from BUZZFLYER and mention that you're a DroningON Subscribe and you'll get a FREE BATTERY thrown in![/stextbox]
The price-tag of £169/$200 may put off some but this is unlike any other budget quadcopter that we have reviewed recently. The new Walkera Rodeo 110 is well constructed, has a premium feel but without compromising the requirement for it to be fairly lightweight.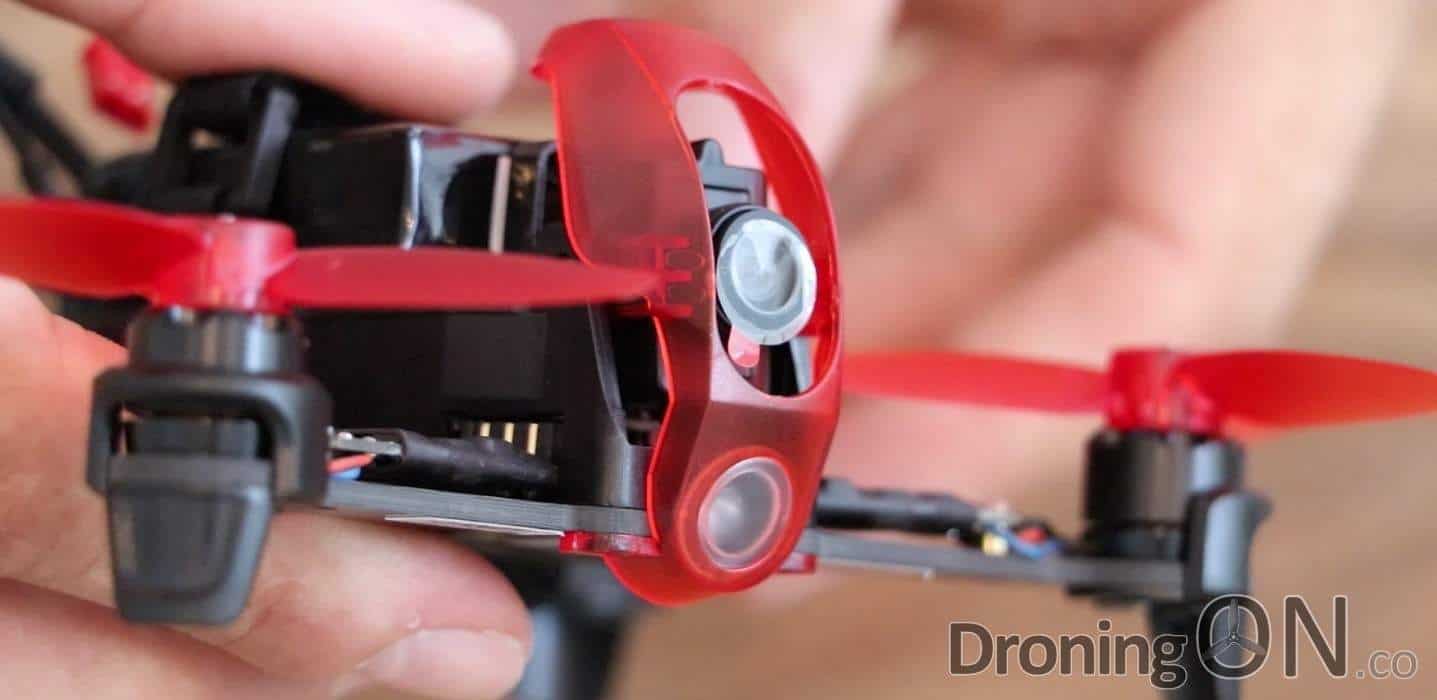 During our review of the F210 and Rodeo 150 models, we commented that many of the components were proprietary, including even the flight controller software. Unfortunately the Rodeo 110 retains similar proprietary components but the flight test is key to whether these are critical to the success of this model.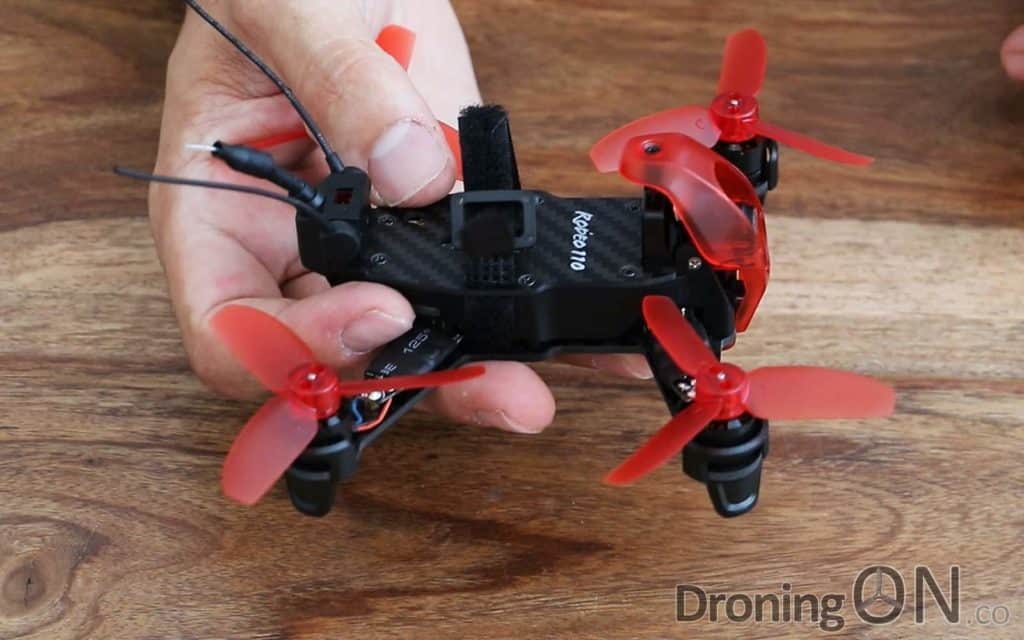 BuzzFlyer.co.uk have kindly provided us with this model for review, they are a specialist in Walkera quadcopters and have in the past supplied the F210 and Rodeo 150 for review.
In the coming weeks we will be shooting a 'Tips & Tricks' video to improve the Rodeo 110, similar to the video that we shot for the Rodeo 150, watch this space.
Watch our video review…
Due to our desire to provide comprehensive video reviews but without extending them beyond 20 minutes, we have split this review video into two parts. Please be sure to SUBSCRIBE to our channel to for notification of our latest reviews!
Part 1: Unboxing, Inspection & Binding
Part 2: Firmware & Flight Test
Where to buy…
The Walkera Rodeo 110 is available in two versions, with or without the Devo7 transmitter. If you already have a Devo7 or you wish to fly the Rodeo 110 with your own transmitter, then buy the 'BNF' version, alternatively choose the option to bundle the Devo7.
Full specification…
Below are the full technical details for the Walkera Rodeo 110.
| | |
| --- | --- |
| Main Rotor Dia | 70mm |
| Overall (L x W x H) | 101 x 117 x 55mm |
| Weight | 101g (Battery excluded) |
| Remote Controller | DEVO 7 |
| Receiver/Main Controller | Rodeo 110 |
| Brushless Motor | WK-WS-13-002 |
| Brushless ESC | Rodeo 110 |
| 5.8G transmitter | TX5836(FCC)/TX5837(CE) |
| Battery | 7.4V 850mAh 25C 2S Li-Po |
| Flight Time | 7~8mins |
| Working Temperature | -10℃~ +40℃ |
Camera specification:
| | |
| --- | --- |
| Horizontal Resolution | 600TVL |
| System Committee | PAL/NTSC |
| Video Out | 1.0Vp-p/75Ω |
| Power Input | DC 5-12V |
Comment below with your thoughts on the Walkera Rodeo 110, if you own one already then let us know of your experiences.
---
Be sure to join the DroningON Discussion Group for the latest news, reviews, exclusives and interviews from the drone industry.