Do I Fly Plastic Gimbal Dome Fitted?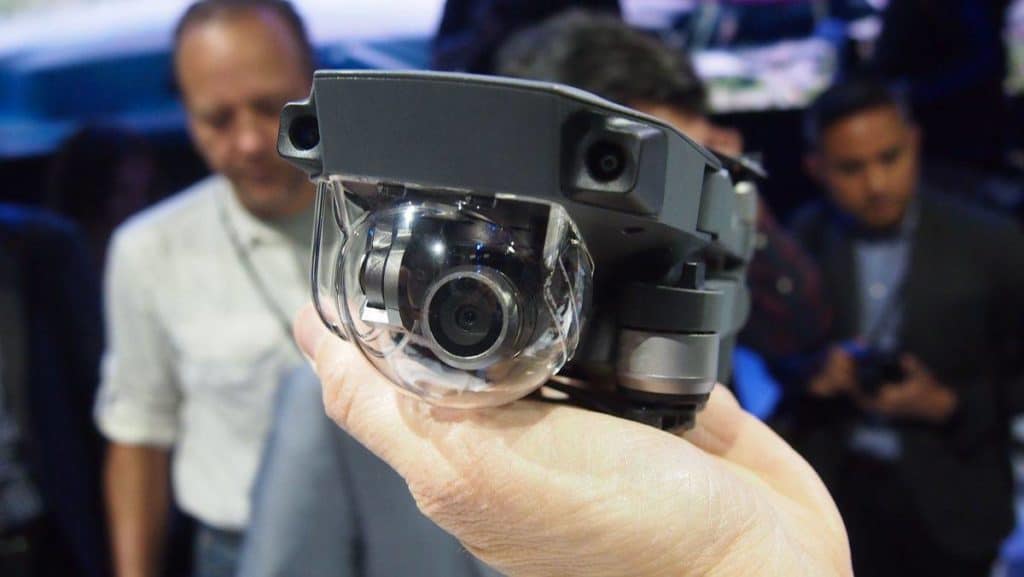 SOLUTION: Do not fly with the plastic dome fitted to the Mavic Pro due to the risk that it may fall off with wear/tear.
Many users are confused as to whether or not they can or should be flying with the clear plastic dome fitted over the gimbal and camera. This accessory is only provided to protect the camera and the delicate gimbal, the intention is not for users to fly with it attached, this is according to DJI.
Over time, the fitment of this dome can become loose and therefore it must be removed before flight as it could easily detach from the drone and fall. DJI would already appear to have tried to avoid confusion by now shipping the dome with a dark grey rubber cover fitted to it (which is removable).
Capturing video or photos with the dome fitted may result in poor image quality, blur and clouding, as well as reflections from light sources.
---
Only Received Two Spare Props?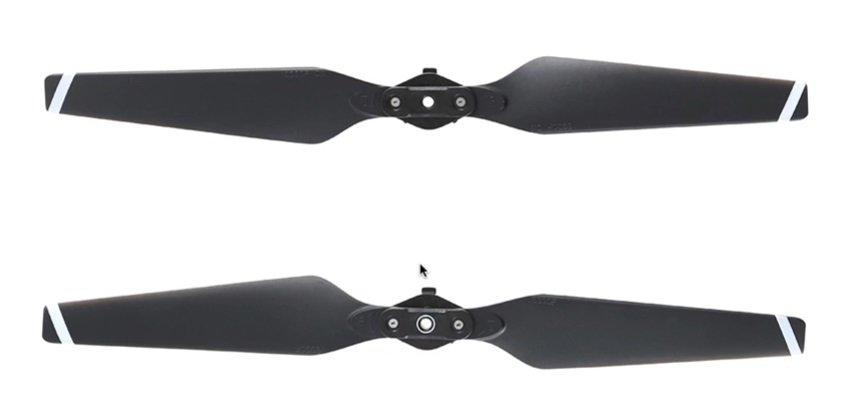 SOLUTION: This is normal and not an issue. Only the Combo set includes 4 spare props. The regular package only includes 2.
The DJI Mavic Pro is shipped with two of the props already fitted, four more props are provided within the box, two to be fitted immediately to the Mavic Pro and then there is a spare set.
Previously, DJI provided two spare props with their quadcopters but due to the folding nature of the Mavic Pro props, it is likely that to reduce cost DJI opted to provide only two spares instead.
It should also be noted that the 'Fly More Combo' provides two additional spares, therefore giving you four spare props in total. You can also order additional Mavic Pro props from the DJI Shop for under $10.
---
Can I Fly Using A Tablet Instead Of Phone?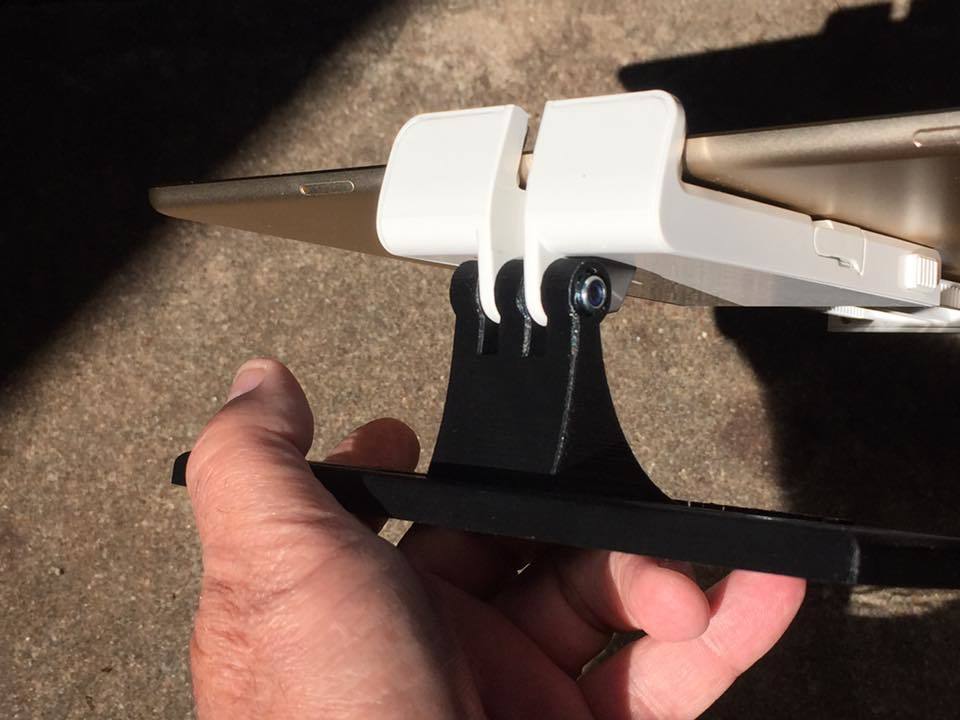 SOLUTION: Whilst third party tablet holders do exist, we would recommend for owners to wait for DJI or a well-respected and established manufacturer to provide an official tablet accessory.
Yes it is possible but at this time there is no official 'Tablet Holder' available from DJI. Third-party tablet holders have appeared on various Facebook groups but they have not yet been thoroughly tested nor certified as reliable.
Some users have reported that the arms of the transmitter will support a tablet if the connection cable is first removed and a regular cable used instead, however there is a chance that your tablet may fall out during flight.
---
My Footage Is Blurry?
SOLUTION: This is normal and not an issue. The Mavic Pro features a new 'Touch Focus' feature, before shooting video of photos, touch the area of the screen that you wish for Mavic to focus on.
Unlike previous DJI drone models, the DJI Mavic Pro introduces 'Touch To Focus' which provides you with more flexibility to improve the sharpness and clarity of aerial shots. However the new feature has confused many, including early reviewers, as it was not made particularly obvious in the software.
It is simple to use, when flying and with your shot framed, touch the screen on the object that you wish to have primary focus. Watch the above video for full instructions.
As a neat trick, you can also programme the C1 and C2 buttons (underneath the controller) for focus, then you simply press one of the buttons before capturing your photo to ensure that the picture is focused!
---
Minor Glitches In Footage (Micro-Shake)?
SOLUTION: Notify DJI Support and raise a new Customer Service case, at this time it is unknown as to why this issue occurs.
Due to the lightweight nature of the DJI Mavic Pro, when flying at speed or in wind the gimbal is on occasion unable to maintain complete stability, consequently you may end up with a minor glitch in your footage, as seen in the above video which starts at the appropriate location.
---
Phone Clamp Covers iPhone Buttons
SOLUTION: This is a design flaw in the DJI Mavic Pro Transmitter but it is easily overcome by following some instructions below.
If you are using an iPhone with the DJI Mavic Pro, you will notice that the transmitter phone clamp covers the iPhones physical app button, meaning that you cannot then open DJIGo.
The solution is simple…
Open Settings.
Go to 'General > Accessibility'.
Scroll down to the option 'AssistiveTouch' and select it.
Toggle 'AssistiveTouch' to the 'On' position.
A white circle with a grey box will appear on screen. Tap this circle to expand it to a big box on screen.
---
My Mavic Hasn't Arrived Yet?
SOLUTION: It is on its way, keep an eye on the DJI website for the latest announcements, also join the Mavic Pro Discussion Group.
Have patience, DJI have been overwelmed with interest in their new Mavic Pro drone, as a consequence their fulfillment and shipping process has not been running as efficiently as they would have hoped. Also remember that DJI are a manufacturer, not a fulfillment company and the popularity of the Mavic Pro has taken them by surprise
It will arrive eventually, check your online account status or if you have ordered via a dealer liaise directly with them. DJI have assured us that orders are being shipped every single day at this time.
---
Tell Us More!
We will update this article based on comments and links that are posted by our users, so please comment below with your feedback on issues which would be useful to highlight to other users.
---
Be sure to join the DJI Mavic Discussion Group to discuss this article and more with fellow owners, also visit the DroningON Discussion Group if you are enthusiastic about drones and quadcopters!
Comments
comments