[Updated 14/04/17] The new DJI Mavic Pro is shipping to thousands of consumers every day and only a few minor issues have been reported so far. This article will collate, illustrate and provide solutions for all issues reported.
Loose Folding Arms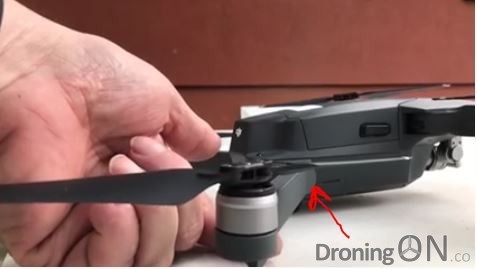 SOLUTION: Notify DJI Support and raise a new Customer Service case for your Mavic Pro to be inspected/returned.
Reports are appearing concerning the arms of the Mavic Pro being slightly loose. With the arms fully extended, there is a small amount of vertical movement up/down with the arms. Whilst this does not cause flight issues, it is a concern for future wear/tear.
ESC Error/Trapped Arm Wires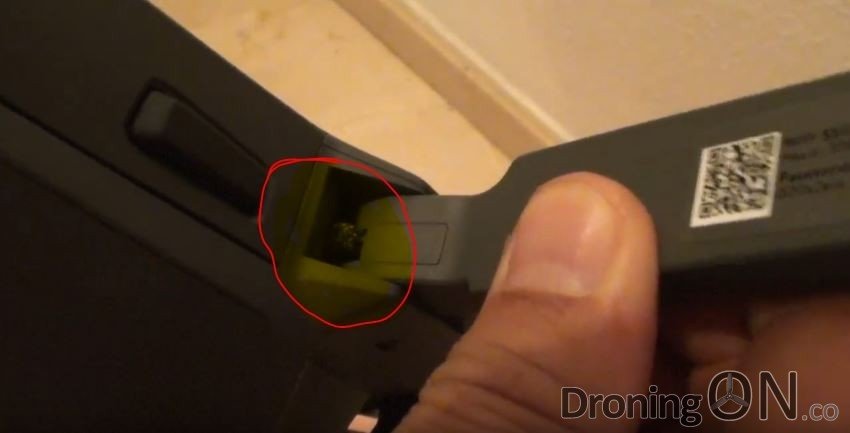 SOLUTION: Notify DJI Support and raise a new Customer Service case if you have missing components.
On arrival, check each of your Mavic Pro arms to ensure that the cables within the joint are not overly extended/too long. If they are, they can be pinched during each open/close of the arms, causing wear over time which may cause an ESC error to appear and failure of the motor for that specific arm.
1080p 60/96fps Is Unusable On Mavic?
SOLUTION: Avoid using 1080p 60/96fps for shooting video as these modes are intended only for use with the DJI FPV Goggles, to be released at a later time/date.
When shooting video in 1080p at the frame-rate of either 60fps or 96fps, a moire/anti-alisasing effect can be seen on camera. This is because of the way in which down-sample the signal by 'simple averaging', consequently these modes are unusable for shooting high quality footage.
DJI have released a PDF explaining the scenario and justification, this can be downloaded from here. DJI Mavic Pro 1080p 60fps/96fps Jello Issue Explanation (PDF).
---
Jello In Mavic Pro Video?
SOLUTION: DJI have released a video demonstrating how the gimbal should be secured before take-off, see the above video. However if unsure then you should notify DJI Support and raise a new Customer Service case.
One user reported that after landing his Mavic Pro a little too hard, he then noticed that his video quality suffered from a jello. Upon inspecting his gimbal on the underside of the Mavic, he noticed that the mount has moved out of its position. Applying gentle pressure to the mount it then clicked back into place, this resolved his jello issue.
---
Micro Gimbal Spasms During Flight?
SOLUTION: This issue may be resolved by checking the 'Jello Fix' section above, but otherwise customers should notify DJI Support and raise a new Customer Service case to verify whether this is a hardware or software issue.
This issue has arisen for a few users and involves intermittent micro-vibrations, it is theorised that this problem is caused by the motors of the gimbal, twitching or perhaps not quite locking into position. Such an effect could be caused by damaged gears within the sensitive gimbal mechanical setup.
It is known that a few units have been returned to DJI with this issue, we will provide more information as/when we have it.
---
Sticking Inputs During Calibration?
SOLUTION: DJI have confirmed that this was an App issue and that it does not affect flight nor should it cause concern. The app has been updated to resolve this issue.
One user has reported that during the transmitter calibration routine, the DJI-Go app reports that the transmitter control stick has not correctly returned to the center, despite the control stick being centered.
This is an isolated reported at this time with only one user reporting this issue.
---
Missing Antenna Hinge Bolts?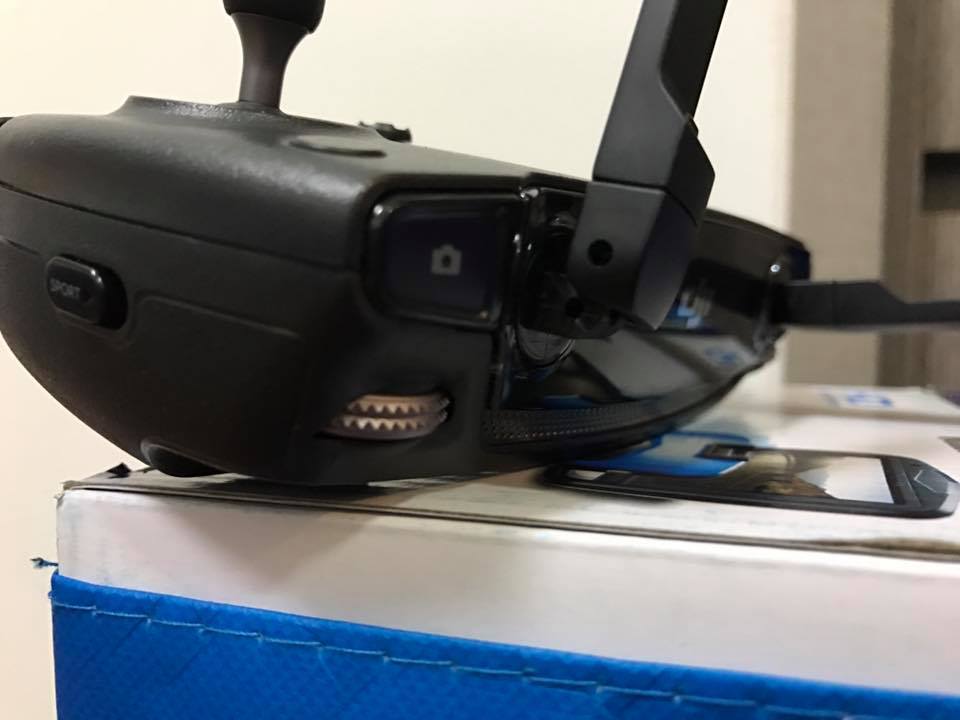 SOLUTION: Notify DJI Support and raise a new Customer Service case if you have missing components.
Do you have a slightly wobbly antenna? If so, then you might be missing a small bolt which runs through to provide the hinge and folding action.
We recommend that all users verify that both hinge bolts are present and correctly installed. Be sure to report this issue to DJI directly so that they can address this in their manufacturing and quality control checks.
---
Missing Wire Cover On Arms?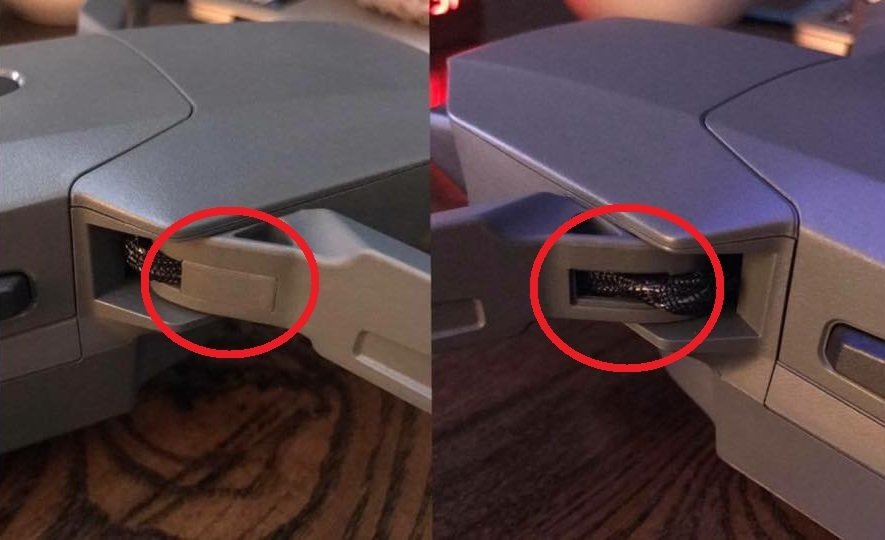 SOLUTION: Notify DJI Support and raise a new Customer Service case if you have missing components.
One Mavic so far has been reported as missing a small plastic cap which is to cover the wires which run from the main body and into the folding arms.
No further detail or fix is currently available concerning this issue but we will add additional information as soon as we receive it.
---
Incorrect Gimbal Tilt/Wonky Horizon?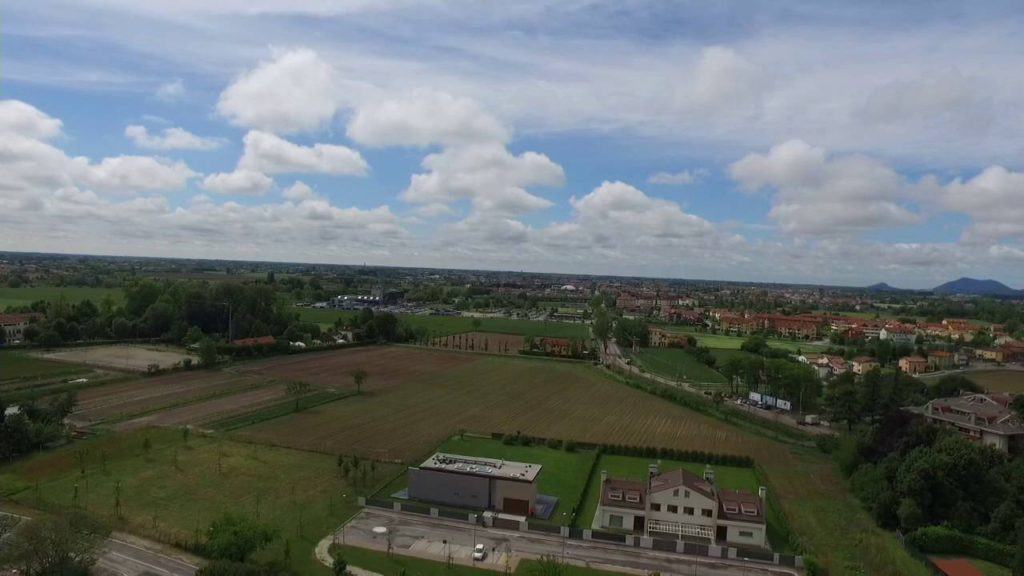 SOLUTION: There are some basic fixes to try below, but if the problem persists then owners should notify DJI Support and raise a new Customer Support case.
This is a common issue with past DJI drones and it can be easily corrected through the following measures:
Run a Gimbal Calibration by first setting your drone on a flat surface, then locate the option accessible via the 'Settings' menu, then select the 'Gimbal' sub-menu, finally click the 'Gimbal Auto Calibration' option and allow the process to complete.
If still tilted, use the 'Adjust Gimbal Roll' option, accessible from the same location as above, tweaking the value until the horizen appears level.
Comments
comments