The infamous Kudrone campaign is potentially coming to an end as they have today announced that they are shipping all 10,000+ units, but will consumers be pleased with their purchases, we suspect not.
In an update published today, Kudrone made the following statement which accompanied photos of what we believe to be packaged drones ready to be despatched.
[perfectpullquote align="full" cite="" link="" color="" class="" size=""]"We know you are waiting, to handle 10,000+ package dispatch is not an easy thing, but we made it! Kudrone packed in carton and hand over to our selected carrier"[/perfectpullquote]
The numerous photos show boxes branded with "Kudrone" sat in a warehouse somewhere in China, the update also states that boxes have been inspected, weighed and scan to provide tracking.

The photos do not show a finished production Kudrone, only closed and sealed boxes are pictured. Consumers may be unhappy that their drones are being despatched without any real demonstration of their functionality.
Not providing customers with a valid and full demonstration of the the Kudrone functionality prior to despatch means that consumers have not had the the option to pursue a refund prior to despatch.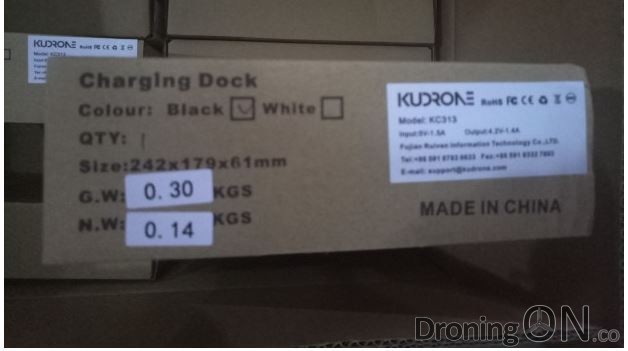 We reported on Kudrone at launch with concerns regarding the specification and falsely marketed features of this budget drone.
Shortly after our initial article we reported on their use of fake 'demonstration' videos which misled consumers in to investing in the campaign.
Their campaign project page promised cutting edge technology and features which simply are not viable on a budget drone of this scale. The page even illustrated an incorrect comparison matrix with the market-leading DJI Mavic drone, claiming that Kudrone is more capable.
Kudrone also provide an approximate shipping timeframe for units to reach their eager backers.
[perfectpullquote align="full" cite="" link="" color="" class="" size=""]"It will take 7-15days reach you, kudrone support team is keeping eyes on transportation process and latest news will be shared timely. Hand over is moving forward on rolling basis (2,000units each), we are trying our best to dispatch all kudrones to all our backers within this month.  Complaining, sending bad words,asking refund,cancel order and call this project scam is not helping us. We need your patience and understanding, like you always offered."[/perfectpullquote]
Suggesting that the Kudrone project is a scam may not be 'helping them' but it definitely helps drone consumers that are considering placing their hard-earned money into a campaign which has utilised fake promotional videos and misled backers with false promises.
We hold minimal optimism as to whether Kudrone can deliver on the specification commitments shown above and we believe that it is unlikely that backers will be happy with their purchase.
If you have received a Kudrone, let us know by commenting below.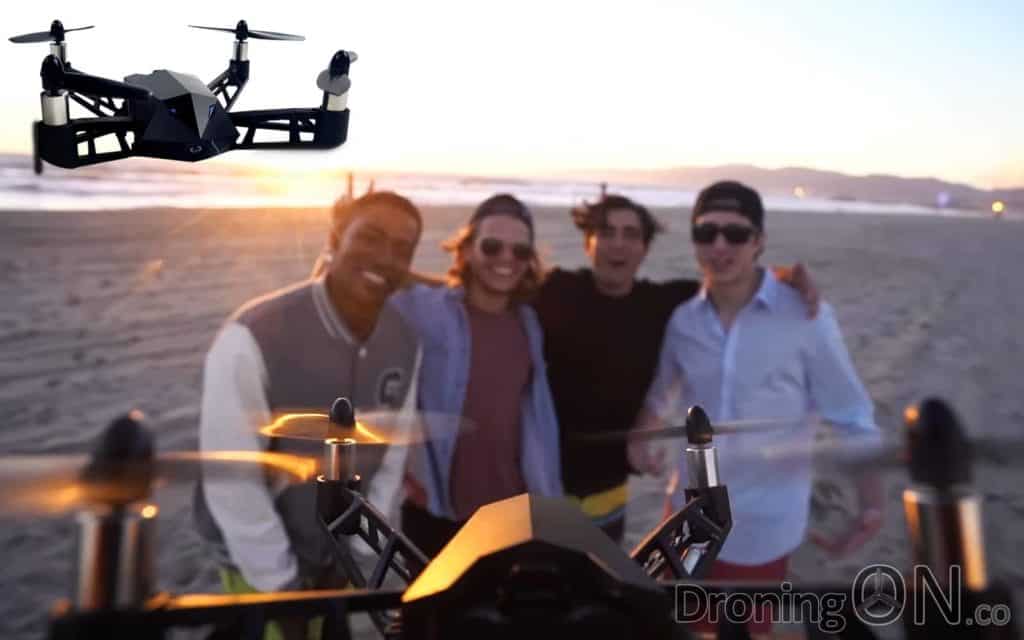 ---
Be sure to join the DroningON Discussion Group, we specialise in discussion around crowd-funded drones, and which to avoid.