DJI has just announced the Mavic Pro Platinum and Phantom 4 Pro 'Black Edition' (Obsidian) during an exclusive announcement event in Berlin at the IFA show, once again DroningON were right.
You can view the official DJI product listings for these new products via the following links:
DJI have also just published a new 'Hands On' closer look at the DJI Mavic Pro Platinum model, you can view the guide here.
Introducing the Mavic Pro Platinum…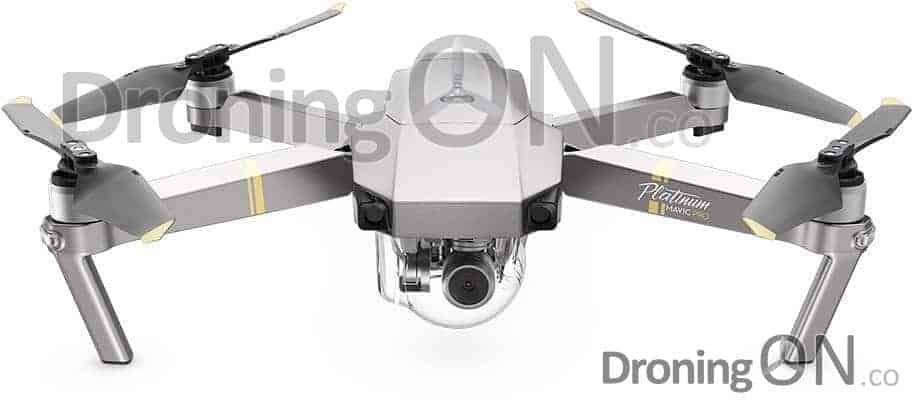 Full details of this new model are discussed in our 'leak' editorial published a few days ago, the question now is whether this new model will appeal to consumers.
[perfectpullquote align="full" cite="" link="" color="" class="" size=""]"New FOC sinusoidal driver ESCs and 8331 propellers mean that up to 4 dB (60%) of aircraft noise has been lowered during takeoff and landing, and the Mavic Pro Platinum's maximum flight time has been extended to 30 minutes, providing a quieter and more enjoyable flight experience."[/perfectpullquote]
With 3-4 minutes of additional flight time via optimised speed controllers and a quieter volume due to optimised props, does this new sub-model justify the additional cost.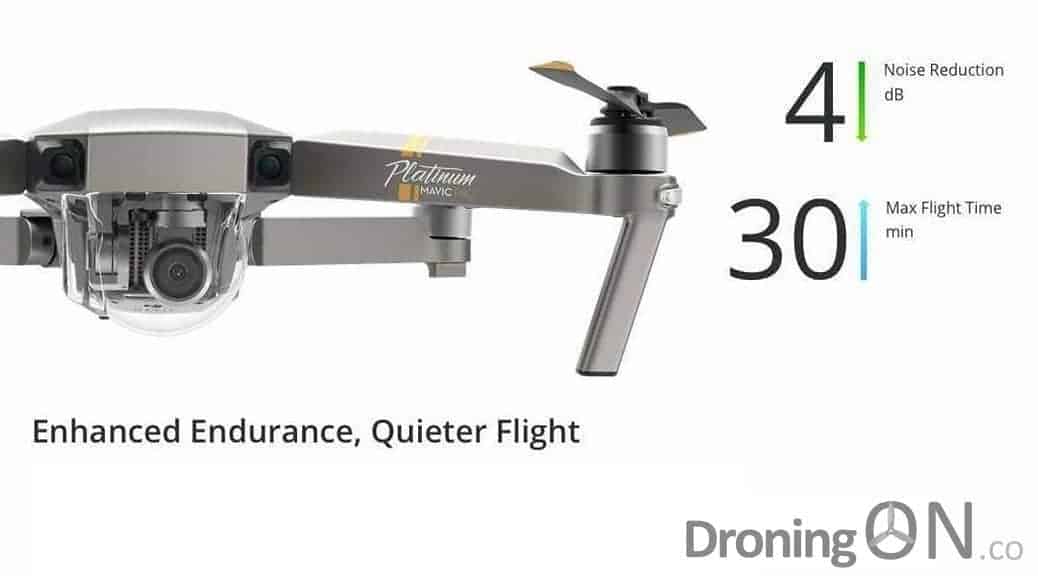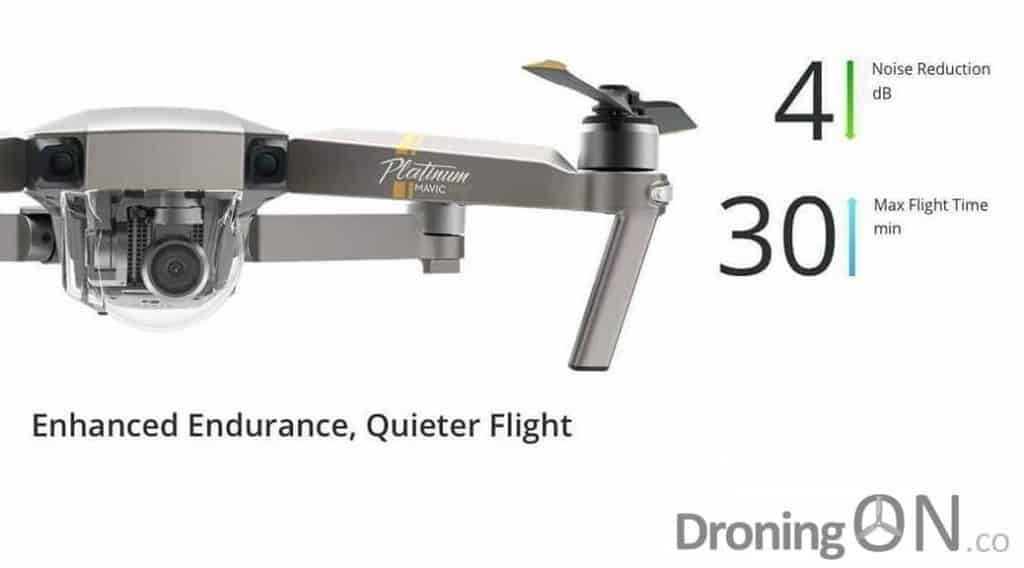 For around $85/£80 you can purchase a Mavic Pro Battery which will give you 27 minutes of additional flight time, for many consumers that approach is more efficient than spending the extra on this new revised model.
However, the optimised props are now available to buy separately (will be instock with DJI shortly) and can be retrofitted to the current baseline Mavic Pro model, this may provide a minor optimisation in flight time and sound.
Our feeling is that DJI discovered a way to optimise the Mavic Pro, but rather than updating the baseline model and giving value to customers, they instead saw a way to generate additional revenue, charging a premium for what should be a lifecycle update of the baseline model and giving it an odd and illogical sub-model name.

We ran a poll in the popular 'Mavic Discussion Group' via Facebook to understand whether users would be attracted to this new model based on the additional flight time and quieter flight. The results concluded that overall, existing owners of the Mavic Pro would not upgrade.
Deuxième annonce : le Mavic Pro Platinum 🙂 pic.twitter.com/r0sTK5c9pL

— Numerama (@Numerama) August 31, 2017
Introducing the Phantom 4 Pro 'Black Edition'
Full details of this new model are discussed in our 'leak' editorial published a few days ago.
This new model has been introduced much to an underwelmed audience, many of whom were hoping for additional functionality to have been introduced, such as dual-redundant SD cards, optimised landing gear and other much-needed uplifts.
Despite no technical changes, the Phantom 4 Pro features a stylish matte black finish along with its remote and accessories.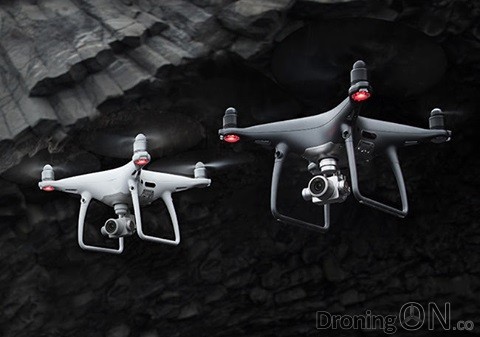 There do not appear to be any technical changes besides the alternative colour now available via the Phantom 4 Pro 'Black Edition'.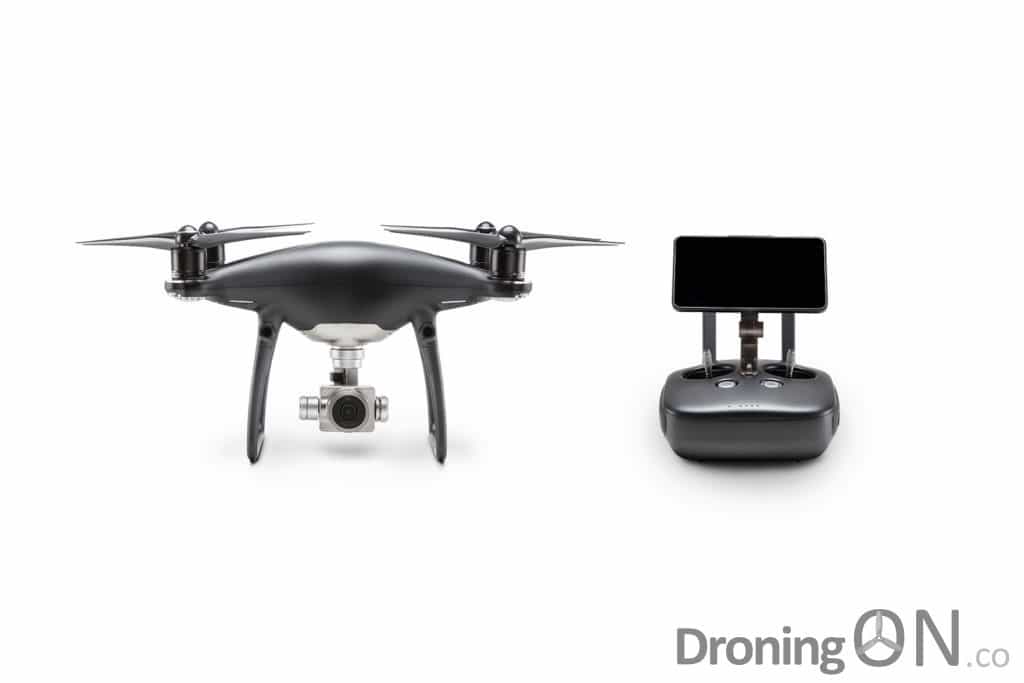 Where to buy…
For UK based customers, we recommend HeliGuy as an authorised and reputable DJI dealer.
---
Be sure to join the DroningON Discussion Group for the latest news, reviews, exclusives and interviews from the drone industry.