The 2016 GoPro Karma drone suffered from a battery-related failure which resulted in the recall of all units, but according to a Press Release issued yesterday, Karma will relaunch this year.
We reported a few months ago that 2,500 Karma units and associated equipment were being recalled by the action-camera manufacturer due to reported faults relating to the battery.
The news today that Karma will relaunch may prompt some frustrated potential DJI Mavic Pro customers to hold out for the 2nd generation of Karma before investing in their next drone.
[perfectpullquote align="full" cite="" link="" color="" class="" size=""]"Karma will re-launch in 2017. GoPro withdrew Karma from the market in November 2016 after a small number of instances of power loss due to a mechanical issue related to securing the drone's battery. GoPro is completing its testing, and in early February, will provide more detail for the global relaunch of Karma in 2017."[/perfectpullquote]
Whilst the first iteration of Karma was inferior to Mavic Pro in terms of core functionality and specification, some GoPro supporters preferred the Hero5 camera of the Karma, plus the extensibility of the 'Karma Grip' accessory to which the gimbal could be connected.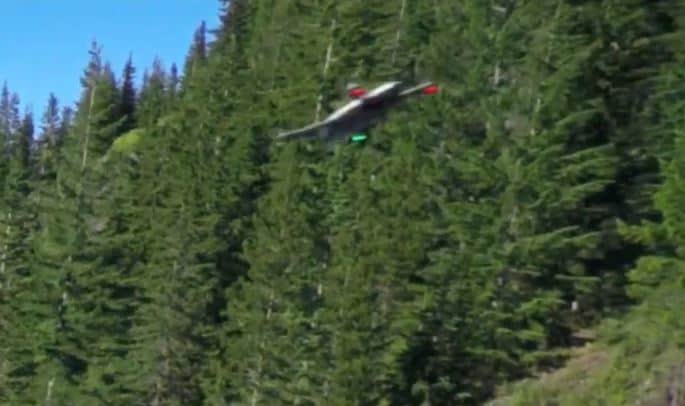 For GoPro to succeed with the relaunch, they must take the opportunity to upscale the Karma specification in order to compete successfully against Mavic Pro and other consumer drones which will be launched this year.
We would like to see the following additions:
Follow Me and associated similar intelligent features: Add some additional hardware to the 'Karma Grip' and utilise it as the tracking device worn by the person that the drone is following!
Obstacle Avoidance: Early test flights of the Karma by drone-newbies on YouTube demonstrated the need for some form of basic obstacle avoidance.
Extended Flight Time: The battery life of 20 minutes is far less than that of the Mavic Pro, and for sports activities it just isn't enough. Provide a bigger battery or more efficient design.
More Portable: Despite the folding design, the Karma is still quite a large drone when folded. Reduce the bulky body and streamline the shape.
Waterproofing: As an 'action-sports' drone, Karma will most likely be utilised above or near water. Providing basic waterproofing will win over many customers.
GoPro have also announced updates to the Hero5 camera firmware which unlocks the flight telemetry data for use by consumers during post-edit. It is likely that this data can also be utilised by Karma in addition to its own set of GPS and sensor technology.
[perfectpullquote align="full" cite="" link="" color="" class="" size=""]"GPS and telemetry data acquisition capabilities unlocked in HERO5 Black. HERO5 Black features GPS and additional sensors that capture your location, elevation, speed, and G-force loads. You can now view this data as graphical overlays on your videos when using the Quik app for desktop. Want to know how fast you were skiing, how many g-forces you pulled while carving on your surfboard or how far and high you climbed on your bike? All of these data points and more are displayed as stunning graphical overlays that you can save to your videos or export and share as exciting still images."[/perfectpullquote]
You can review the full Press Release via the link below:
---
Be sure to join the GoPro Karma Discussion Group as well as the DroningON discussion Group for the latest news and reviews.