For the third time, we are told by GoPro that their new Karma Drone is "coming", but this time its different because we now have an actual date.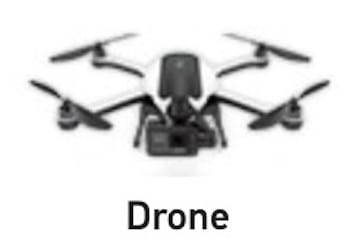 In a newsletter just sent to subscribers, GoPro have announced that their Karma Drone is enroute and they have been specific this time by providing a date, 19th September 16, just 18 days from now.
The newsletter included another video preview to give an indication of what is to come but they avoided showing the actual product, again.
Since the launch of this teaser video, a leaked image has emerged of what is believed to be the Karma Transmitter: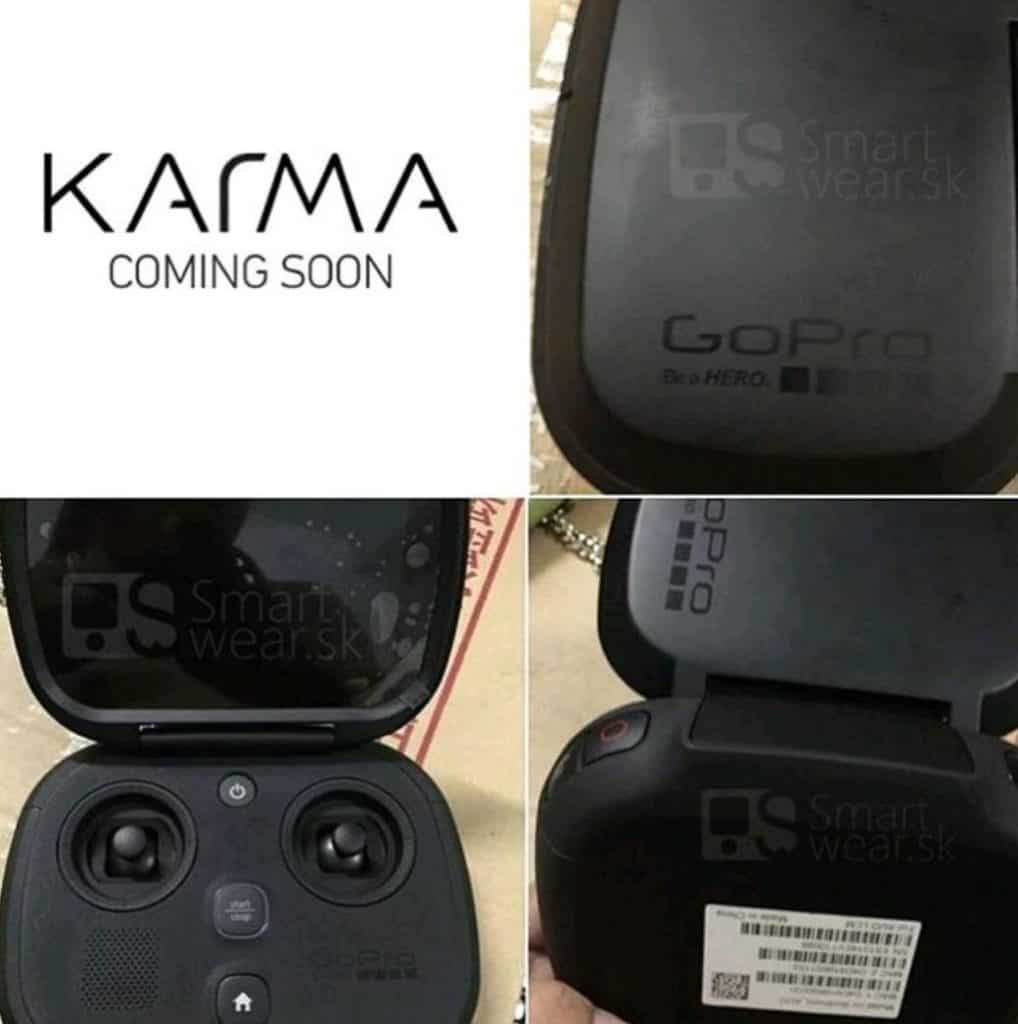 Financial and investment experts have suggested that the Karma Drone launch is potentially the last chance for GoPro to maintain viable revenue, therefore analysts are watching this product launch closely.
GoPro hit a quarterly loss of $91.7 million (66 cents per share), compared to a profit of $35 million, or 24 cents, in the same period a year earlier. However, adjusting for certain items, the company's loss of 52 cents was better than the 58 cents Wall Street analysts were looking for. Revenue fell 47% to $220.7 million, but still topped analyst estimates of $194.3 million.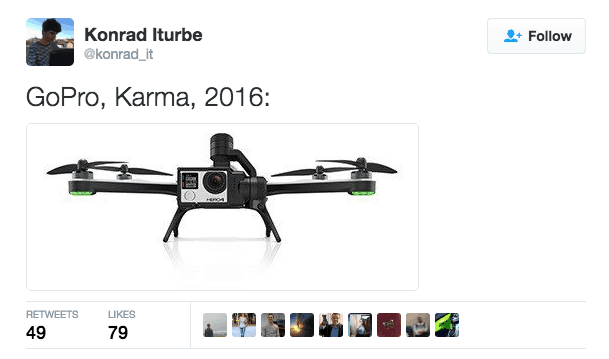 This announcement of this exciting new drone will come as a further blow to Lily and its backers, as well as other sport-focused drones such as AirDog and the Norwegian Staaker drone.
Earlier video releases have revealed impressive footage but have also avoided giving any indication as to the physical appearance of Karma.
In our earlier article we speculated on the features that GoPro Karma has to include in order for it to compete in an already crowded market.
---
Watch this space for more information on the new GoPro Karma drone and be sure to join the discussion via the DroningON Discussion Group.
Also be sure to join the GoPro Karma Facebook Group here to get the latest news.