Staaker is a new preorder-funded 'follow me' drone project, calling itself the "worlds best" with much media hype surrounding it, but are we missing something? To any expert in the industry, this drone has far too many fundamental issues, beyond just its extortionate and greedy price-tag.


Tempted to call it "Stalker"? Us too! This past few weeks Staaker has been named as one of the "Top 5 drones", another online newspaper called it "the only drone that you'll ever need". DigitalTrends, TechCrunch and Mashable have all given Staaker glowing reviews and for this reason we had to take a look.
[perfectpullquote align="full" cite="" link="" color="" class="" size=""]"As a company we are committed to delivering the world's first intelligent auto-follow drone with the best design qualities on the market, we are really excited to show the world what we have built." CEO and founder of Staaker, OJ Seeland[/perfectpullquote]
Following analysis of the specification, price and feature-set, we have to conclude that we are confused by the hype and can only suggest that such bold statements as those above have been made by those that do not truly understand the RC/drone industry nor the technology.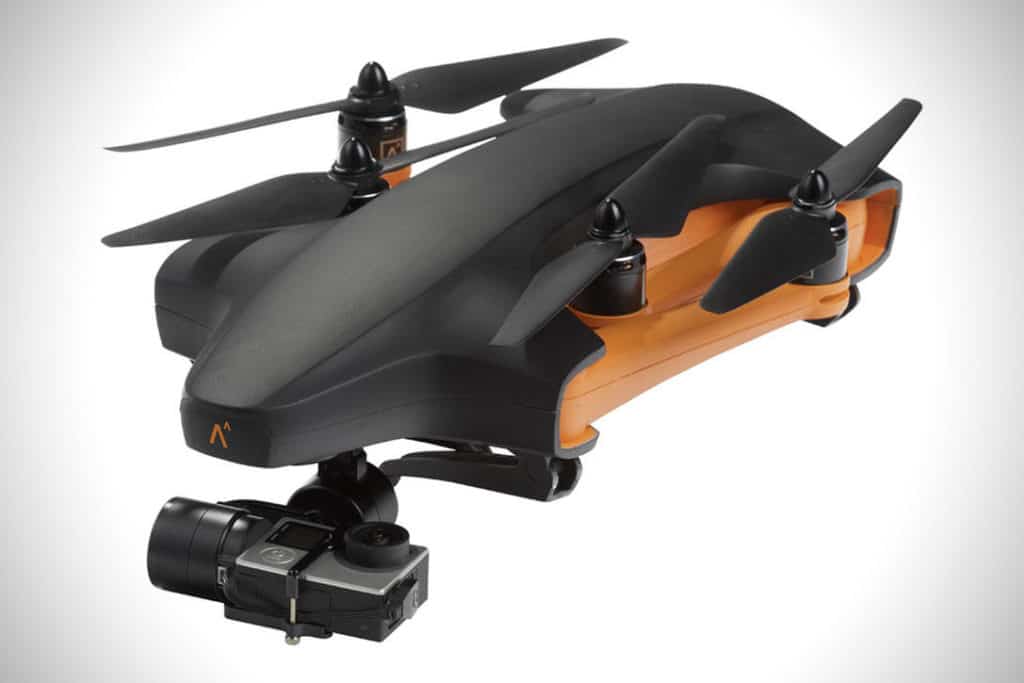 Staaker Drone has been three years in the making, the team includes engineers from CERN and the struggling 'Google X' (formerly, now named Alphabet). Having worked through over 50 prototypes, the company launched its preorder programme to move the design in to production.
The positives about Staaker…
Staaker prides itself on its ability to predict your next move using the 'watch' style tracker, but is this really that ingenius? The Phantom 4 has 'ActiveTrack' which does a stunning job of tracking an end-user whilst maintaining central framing of the object, AirDog too has also been providing the same for sports enthusiasts via its 'watch' module.
[perfectpullquote align="full" cite="" link="" color="" class="" size=""]"We use all the data [collected] from the tracker to predict what you are going to do next," said. It picks up subtle signs and reacts to them." CEO and founder of Staaker, OJ Seeland[/perfectpullquote]
Just recently Staaker provided raw footage from the drone whilst tracking a car, the tracking is very animated with the car sometimes out of shot and rarely central in the frame, "worlds best tracking drone"? We are not so sure, and shortly after being posted by Staaker, they deleted the video from their YouTube channel without explanation. We had taken a copy and uploaded it to YouTube but Staaker raised a formal complaint with YouTube to get out copy removed.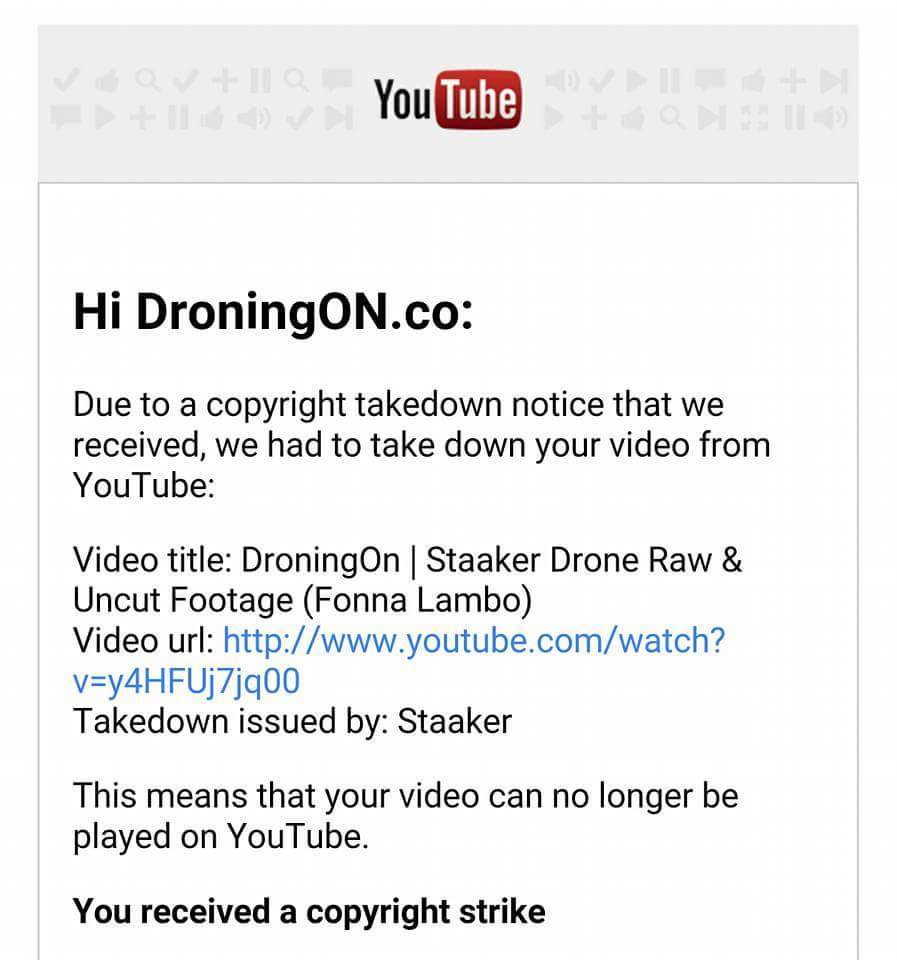 Additional test footage was released recently, the footage fails to impress and highlights that the follow-me framing really is quite poor, it also clearly illustrates the issue with using GoPro cameras, distortion towards the edges of the frame.
Staaker can follow its target from a distance of between 6ft to 1,150ft which is interesting as most drones will not track at such close proximity for safety reasons, this therefore raises a questions around whether the close distance from which Staaker can follow is a positive or actually a dangerous negative.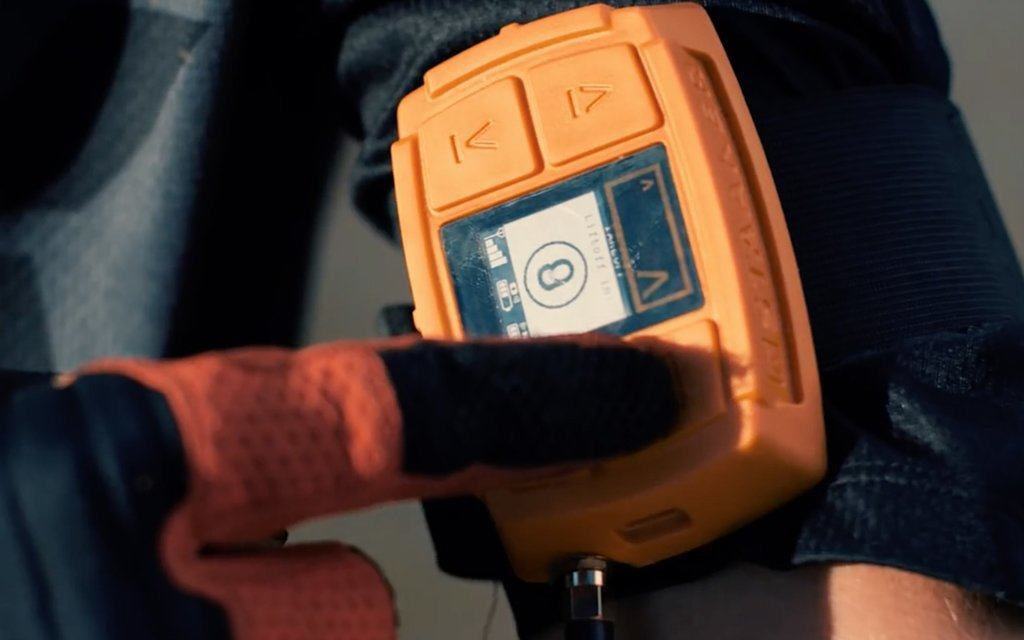 It is said to have an industry leading 80kph (50mph) maximum speed which is slightly above that of the Phantom 4 and also AirDog but this is yet to be proven/demonstrated, it is even stated in some reviews that it will fly at its maximum speed for the 30 minute life of its battery but this is hard to believe.
Fortunately the batteries are interchangeable unlike Lily which has a fixed internal battery; a severe design failure, and with the battery fitted Staaker is said to weigh only 3.5lb (1.6kg) which is quite a portable and economical weight, helped in addition by the folding design.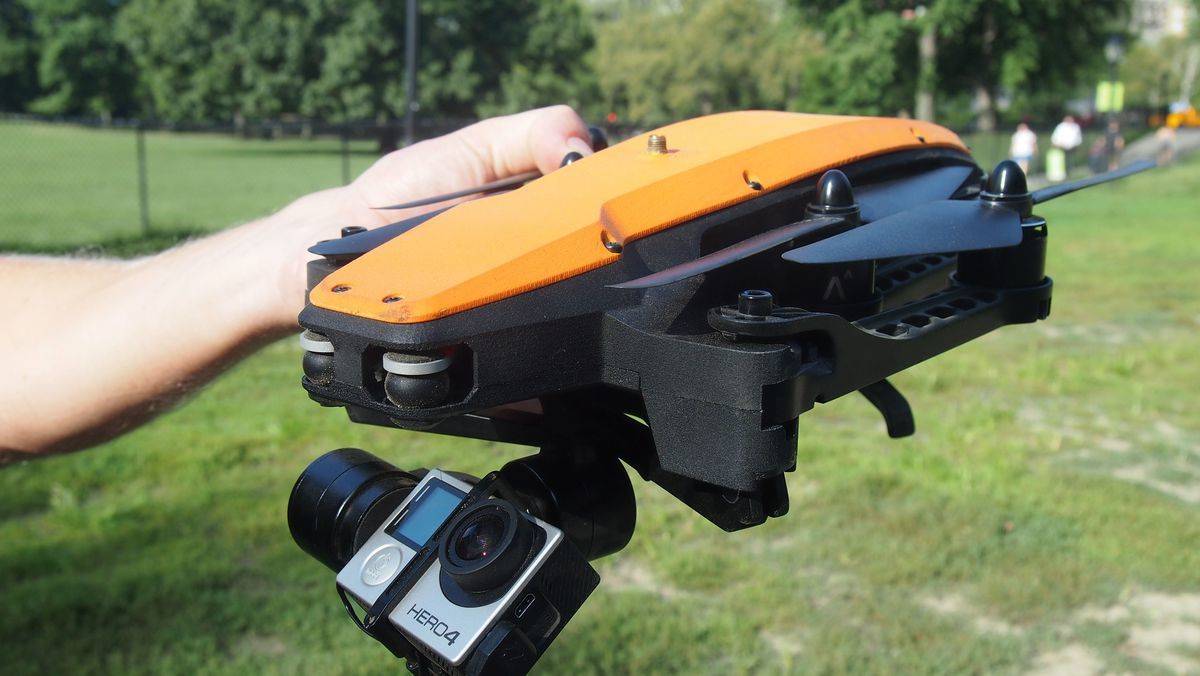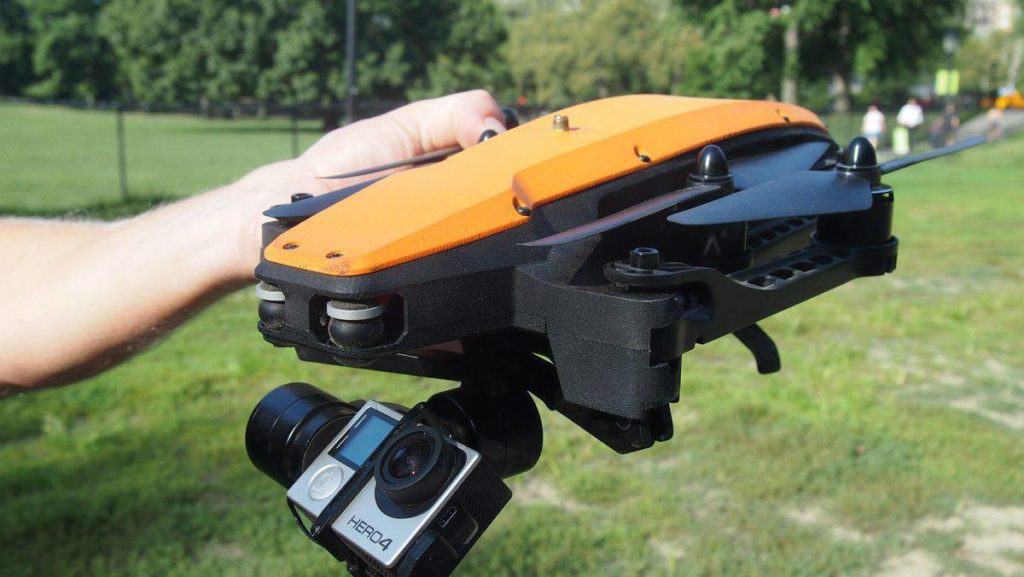 And finally it features a 3-axis mechanical gimbal (retractable to avoid damage during landing) but therein lies one of the first big problems with this drone.
The many problems with Staaker…
It is an expectation that a modern drone will incorporate a 4K camera, the high-end Typhoon H, Phantom 4, Hubsan H109 and Walkera quadcopters are all shipped with an integral (and modular) high resolution camera unit attached to the gimbal.
Staaker however excludes this key component and instead requires that you attach a GoPro 3/4 to it, not even support for the new GoPro Session is mentioned in the compatibility matrix. GoPro lenses are notorious for image distortion and whilst they are good camera for close-proximity sports, they do not capture impressive medium to long-range footage.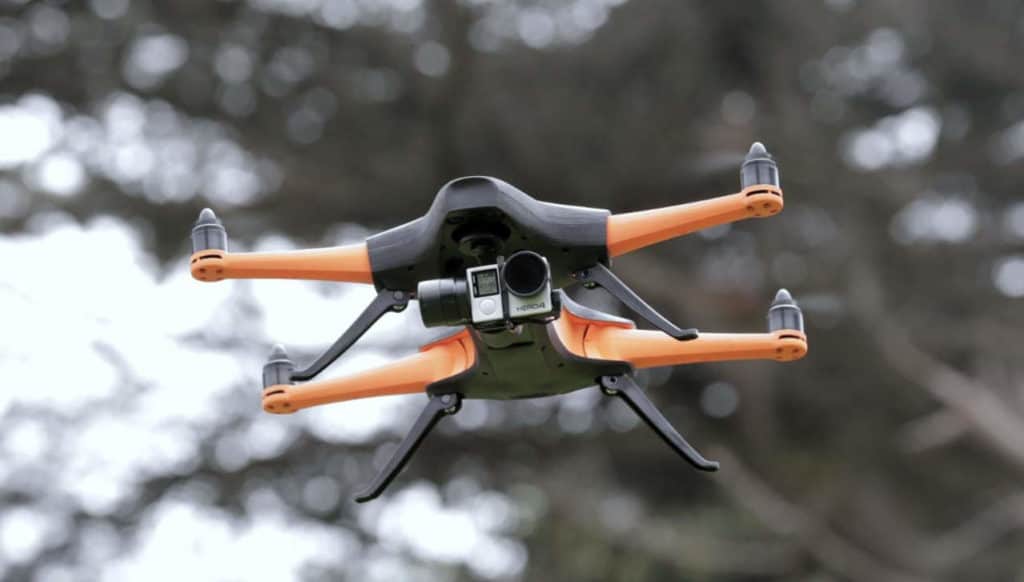 Another design failure is that whilst the Staaker (a sports drone) is IP44 splash-proof it does not support the attachment of a GoPro within the GoPro standard protective/waterproof/impact-proof case. So if your Staaker drops into the sea or crashes into a rock-face, the drone itself may be fine but you will have destroyed your GoPro camera and potentially lost the footage that you have captured.
A key selling feature for most modern drones is obstacle avoidance, everybody wants it and so it is incomprehensible as to why a drone designed as an 'action' quadcopter does not have this feature. This is a key element for the most basic of aerial-photography sports uses and so we cannot understand why this technology is not part of the feature-set.
And what about that price…
Staaker is currently listed for pre-order at $1,195, as a comparison the same money would buy you a brand new Typhoon H or  Phantom 4, both of which include a 4K camera and more functionality than the Staaker, plus the added benefit of a dedicated transmitter unit (plus 'Wizard Controller' for the Yuneec).

But it is simply comical when you notice that this pre-order incorporates a 'generous' discount of $600, therefore taking the RRP selling price to a ridiculous $1,795. Typhoon H with Intel Realsense or Staaker…I know which I would choose.
In summary…
Staaker themselves call their drone the "worlds best follow-me drone", such unjustified arrogance is unattractive and as a result Staaker are going to have to work hard to impress DroningON, this drone just is not viable in design or price.
Just a reminder:
Staaker does not include a 4K camera.
Does not include any form of obstacle avoidance.
Ships with just a single battery.
Is not yet thoroughly tried/proven/tested.
Is not manufactured by a well known or established company.
Does not permit the use of a standard GoPro Protective case.
Is not innovative, unique or niche.
Based on the above, Staaker is two-three years behind current expectations, technology and market trends.
We advice careful consideration if you already have a preorder for this drone, by the time that it is released it may already be out of date and with competition growing (such as the announcement of the new Yuneec Breeze 4K this week), there is much choice available.
---
Have you invested in Staaker via pre-order and if so, what were your motivations for doing so? We'd like your comment below, please also join the DroningON Discussion Group to get involved in the chat.