Our RealACC RX5808 FatShark RX module has served us well with its great UX, efficient diversity switching and decent battery life, but it is time for an upgrade and we have chosen the FuriousFPV True-D module as a suitable replacement.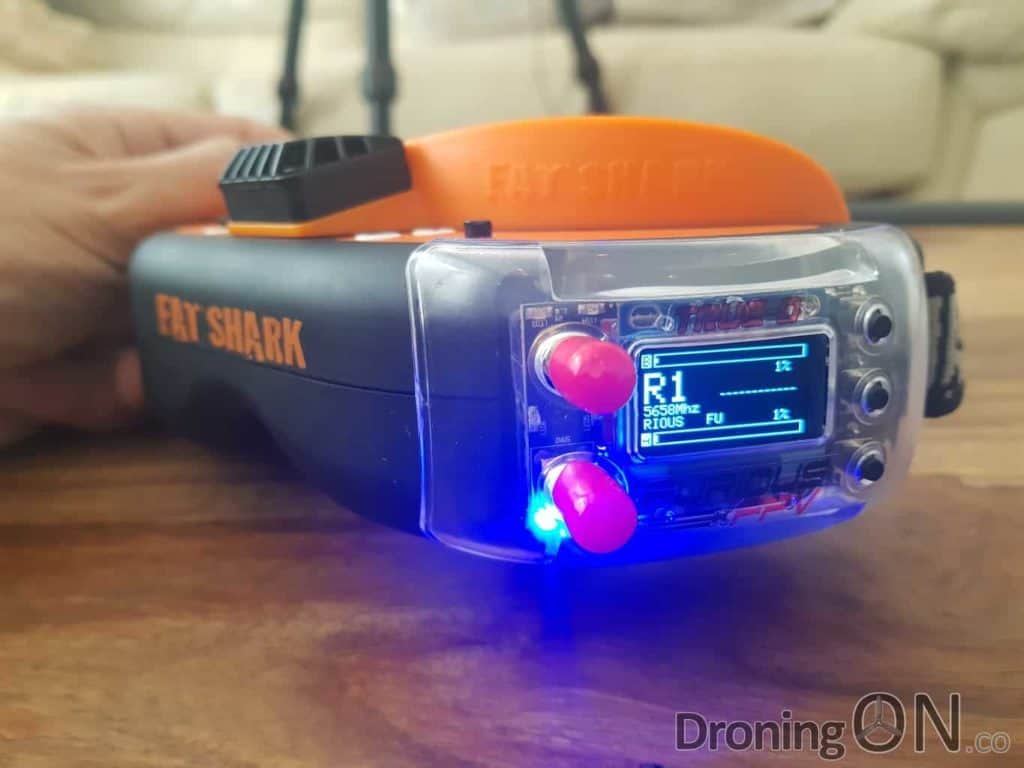 At only £60/$65 this module represents great value as it incorporates a bright OLED screen, features to automate channel discovery and is firmware upgradeable via USB.
True Diversity System Functionality
Smooth Switch Video Switching Technology
Raceband Channel Ready
Multiple Channel Modes – Auto, Manual & Working Modes
Ultra Compact
Built In Easy View LCD Screen for the Ultimate in Setup Ease
Ergonomic & Robust 3 Button Layout
Single Press Button via FatShark Goggles or TRUE-D System
Power On / Power Off Functionality To Conserve Power &
Reduce Thermal Loading
Increased RSSI with Better Antenna Switching Algorithm
Built In Low Power Buzzer
Separate Modules To Decrease Thermal Loading
New Micro USB type B Port for Easy Firmware Updates
Despite being on the market for some time, the v3.6 module is a fairly recent release and includes some important updates to the plastic injection cover, added protection for the OLED screen in transportation, new locking system between True-D boards and cover to prevent short circuit and USB plug-in without removing the plastic cover
Watch our video review…
Be sure to SUBSCRIBE to our YouTube channel to be the first to watch our exclusive reviews of new drones.
Where to buy…
The FuriousFPV True-D module is available to buy from numerous retailers, ours was provided by BangGood and links are below. Additional products featured or mentioned within the review are also listed.
---
Be sure to join the DroningON Discussion Group for the latest news, reviews, exclusives and interviews from the drone industry.