DJI has just launched their latest drone, the DJI Mavic Air 2, successor to the popular mid-range DJI Mavic Air, but equipped with a specification which almost knocks the flag-ship DJI Mavic 2 off it's podium.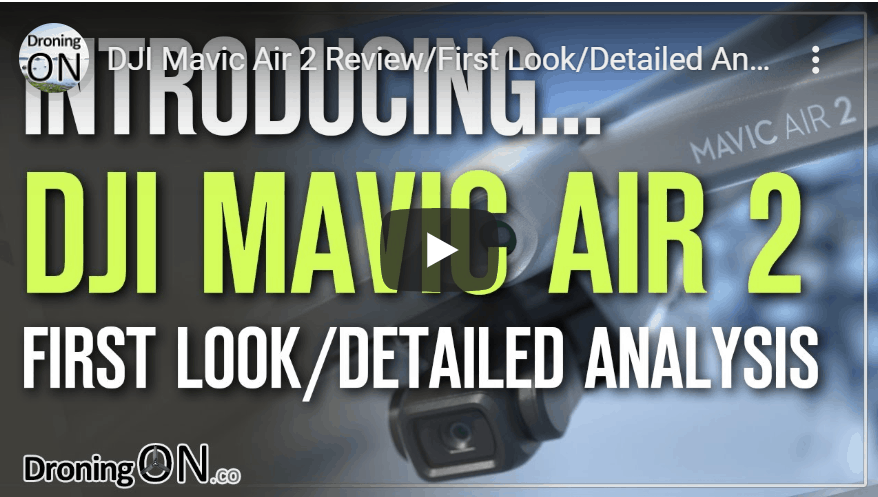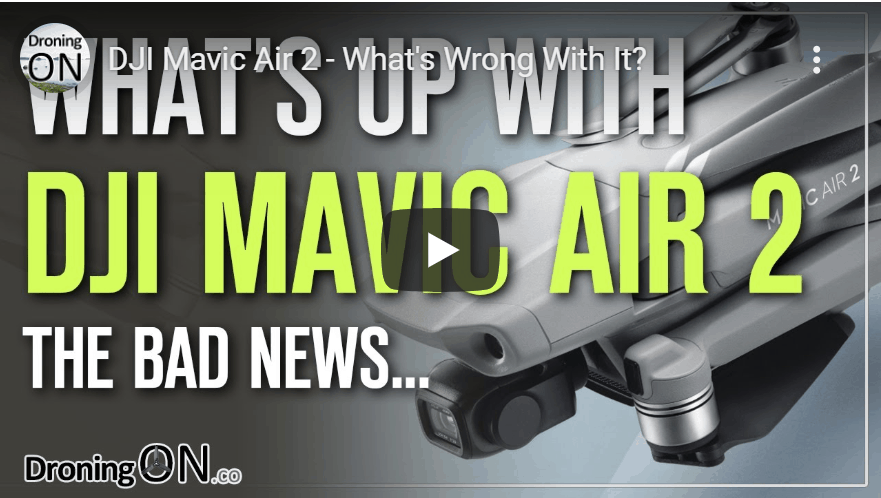 As with every DJI launch event, the past weeks have been filled with leaked photos, videos and specifications, whether intentional or not we don't know but the specifications have impressed most.
Weighing in at 570g the new DJI Mavic Air 2 is slightly heavier than the original DJI Mavic Air (430g), in addition it's shape, style and size isn't as compact, but the capabilities far outweigh those considerations, especially by the fact that the Mavic Air 2 is not a WiFi-only drone.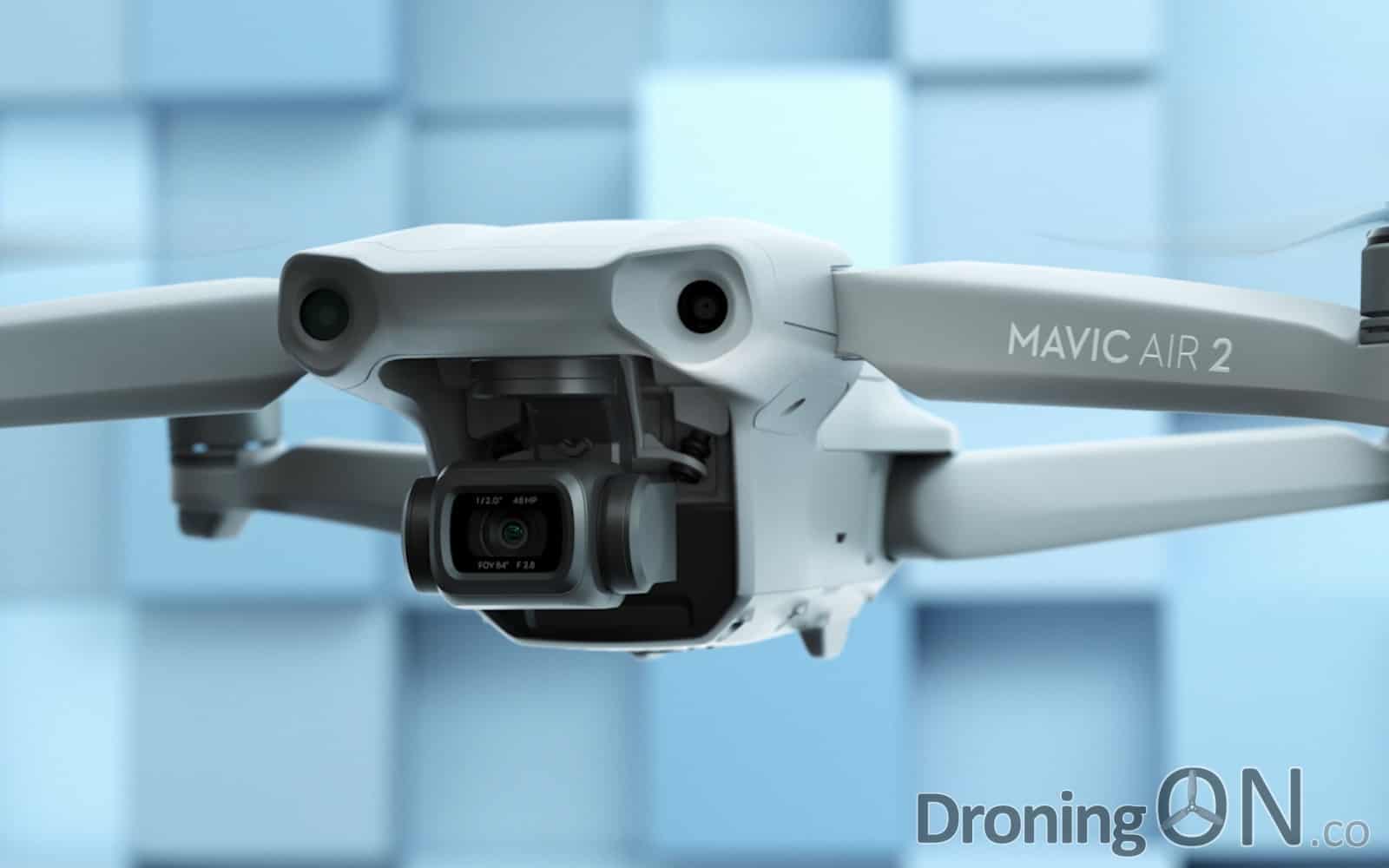 DJI Mavic Air 2 key features…
The DJI Mavic Air 2 boasts an array of ground-breaking features which make it one of the most desirable drones in the market. Among these technological break-throughs are the following headlines.
4K @ 60fps video…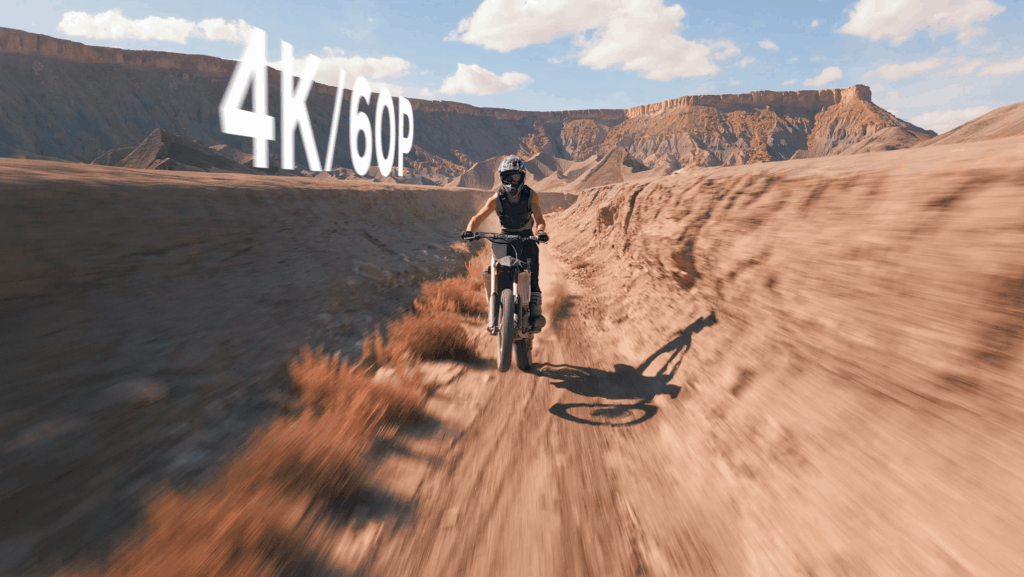 The Mavic Air 2 is DJI's second consumer drone that features 4K/60 fps, providing more creative freedom with video editing. Currently, the only other DJI consumer drone that can shoot 4K/60fps is the Phantom 4 Pro V2.0.
In addition, the Mavic Air 2 also offers incredible 240fps at 1080p which opens up excellent opportunities for slow-motion action sports.
HDR video/photo/panoramas…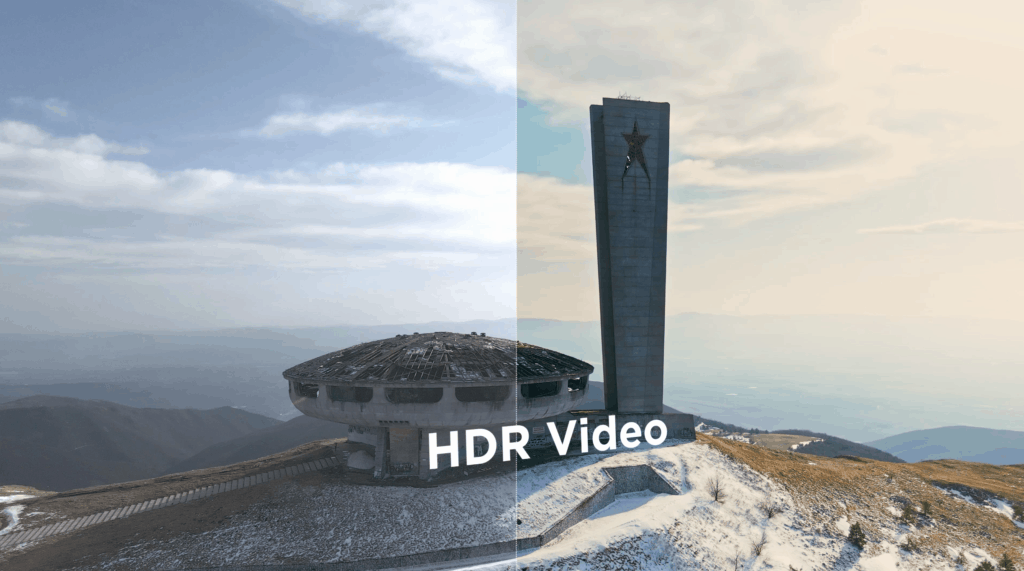 The inbuilt Quad Bayer filter provides the ability to shoot photos and videos in HDR. The DJI Mavic Air 2 offers a collection of HDR features consisting of HDR video, panorama, and photos with more dynamic footage.
Currently, no other DJI drones offer all three HDR features, particularly HDR video mode
FocusTrack…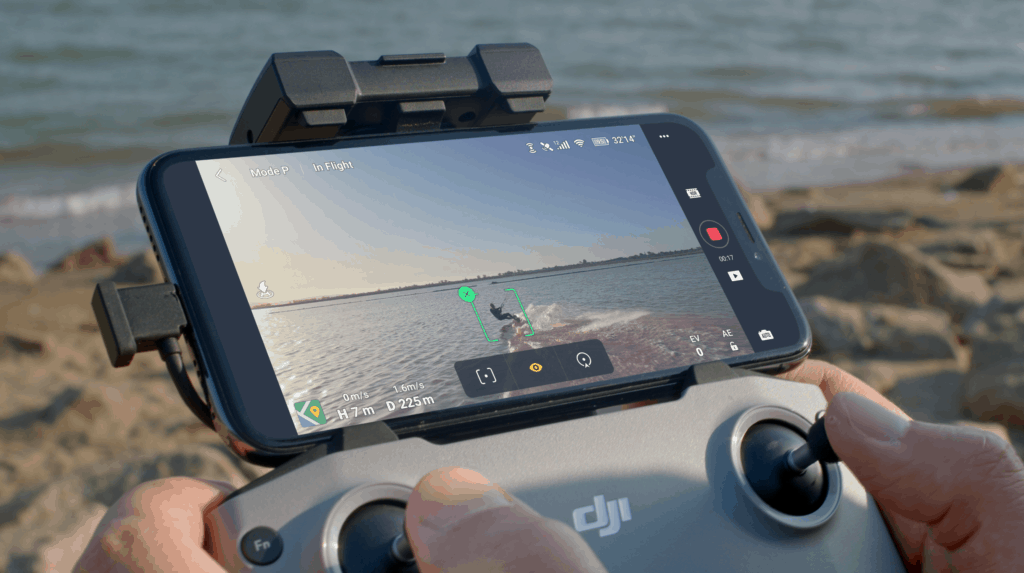 FocusTrack combines three advanced tracking features: Point of Interest 3.0, ActiveTrack 3.0, and Spotlight 2.0
ActiveTrack 3.0: Following targets while avoiding obstacles is smoother than ever with this latest version of DJI's ActiveTrack technology. The ability to reidentify your subject after they have been lost has also been greatly improved, allowing a faster and more accurate prediction of your target's position.

Spotlight 2.0: Fly freely while the camera remains locked on the subject with this convenient mode. This feature initiates in DJI Inspire and now equips in DJI Mavic Air 2. Simply select your subject and fly, Mavic Air 2 will take care of the rest.

POI 3.0: Point of Interest 3.0 uses advanced positioning technology to create an automated path for DJI Mavic Air 2 to fly around a fixed point, rotating the camera so the target stays centered. Compared to POI 2.0, the new generation of POI can identify moving objects such as vehicles, boats or human being.
48 Megapixels photos…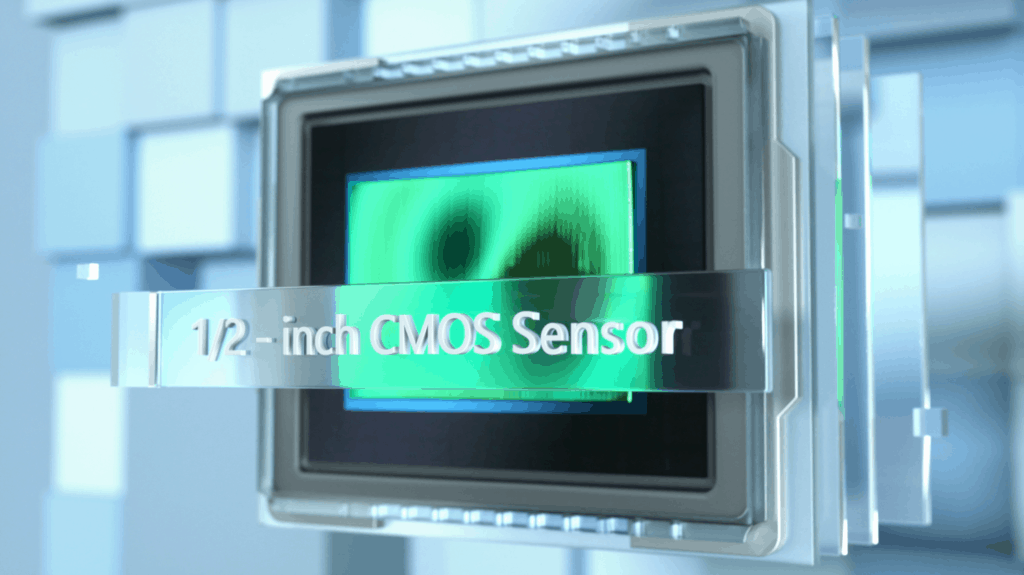 The new compact mechanically stabilised camera of the DJI Mavic Air 2 allows the operator to shoot photos with high dynamic range and up to 48 megapixels, this equates to 6000×3000 pixels!
10km/6km Range with OcuSync 2.0…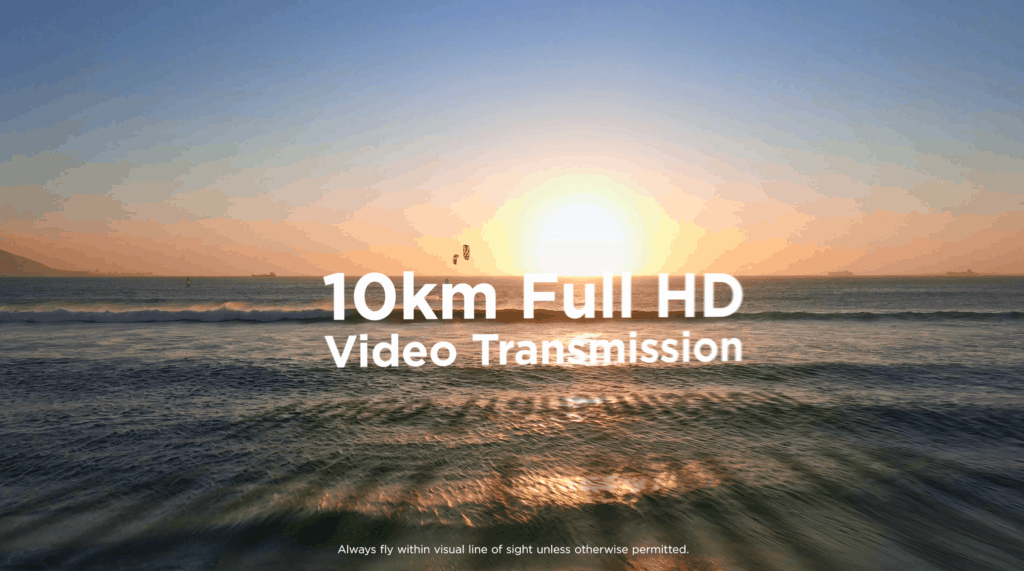 The DJI Mavic Air 2 inherits the reliable OcuSync 2.0 video transmission from Mavic 2 and improves the technology even further, featuring 2.4/5.8 GHz auto-switching to cut through interference and providing a live stream from the drone in up to 1080p. DJI has optimized algorithms and protocols to cut interference and signal fading more than ever.
OcuSync 2.0 also supports image transmission with H.265 encoding for a smoother and higher-quality image under the same bandwidth. Significant improvement in transmission quality and one of the biggest reasons for someone to upgrade from the original Mavic Air.
For legal reasons, the drone must remain within line of sight and that users should always follow local rules and regulations
34 minutes flight time…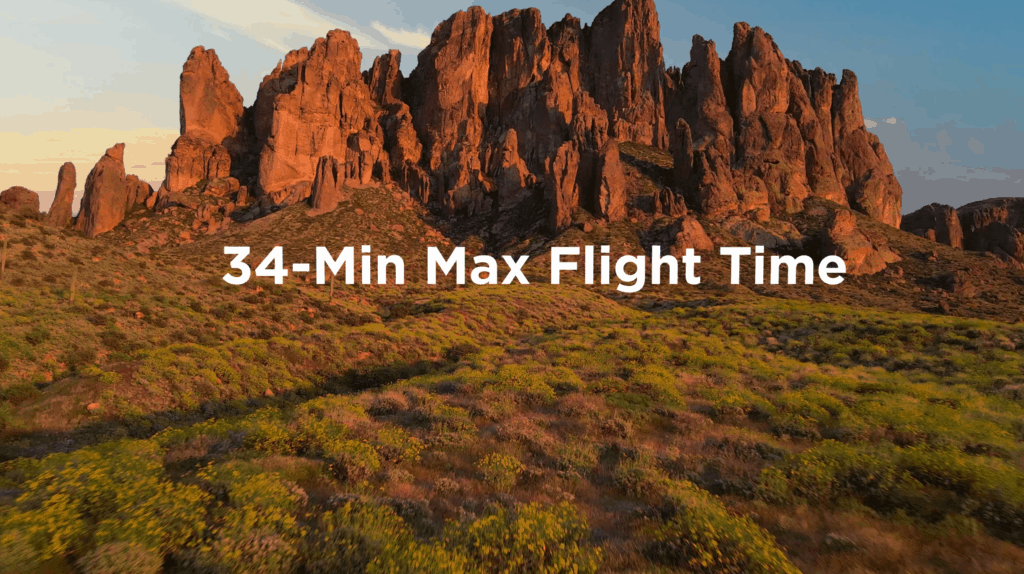 The DJI Mavic Air 2 offers an amazing 34 minutes of flight time, a dramatic increase compared to the original Mavic Air. (Drone flight time is increased when the drone is in motion vs. while hovering) making it DJI's longest flight time across their consumer drone range.
8K Hyperlapse…
Coming directly from our top-tier DJI Mavic 2 lines, the new DJI Mavic Air 2 supports the same advanced Hyperlapse mode to capture the passing of time in a unique way.
Free: The operator has complete control over drone movement.
Circle: The drone automatically circles the subject while capturing images.
CourseLock: Lock onto a subject, and the DJI Mavic Air 2 will fly straight while keeping the subject in the middle of the frame. The gimbal camera will automatically rotate and lock onto the subject while the drone continues flying. This creates a unique visual effect.
WayPoint: Set up to five points and have the drone follow these points while recording the Hyperlapse. With WayPoint mode, you can set waypoints at different altitudes, distances, and gimbal directions.
APAS 3.0 (Advanced Pilot Assistance System)…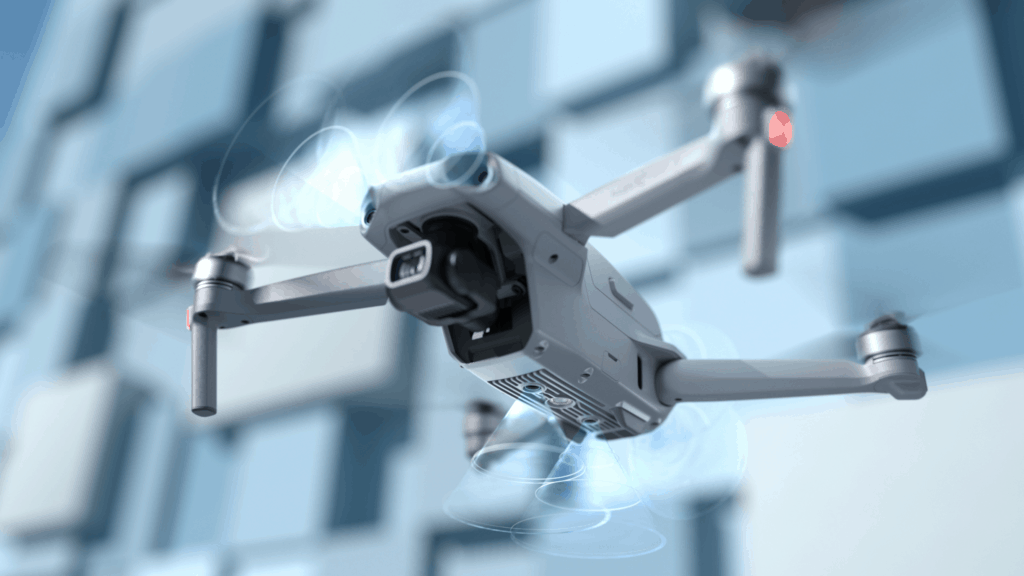 APAS (Advanced Pilot Assistance Systems) 3.0 utilizes an advanced mapping technology for smooth following and reliable obstacle avoidance in complex scenarios. The obstacle avoidance performance has dramatically improved compared to previous generations, as has the ability to plan automatic flight paths.
DJI AirSense (USA/Canada Only)…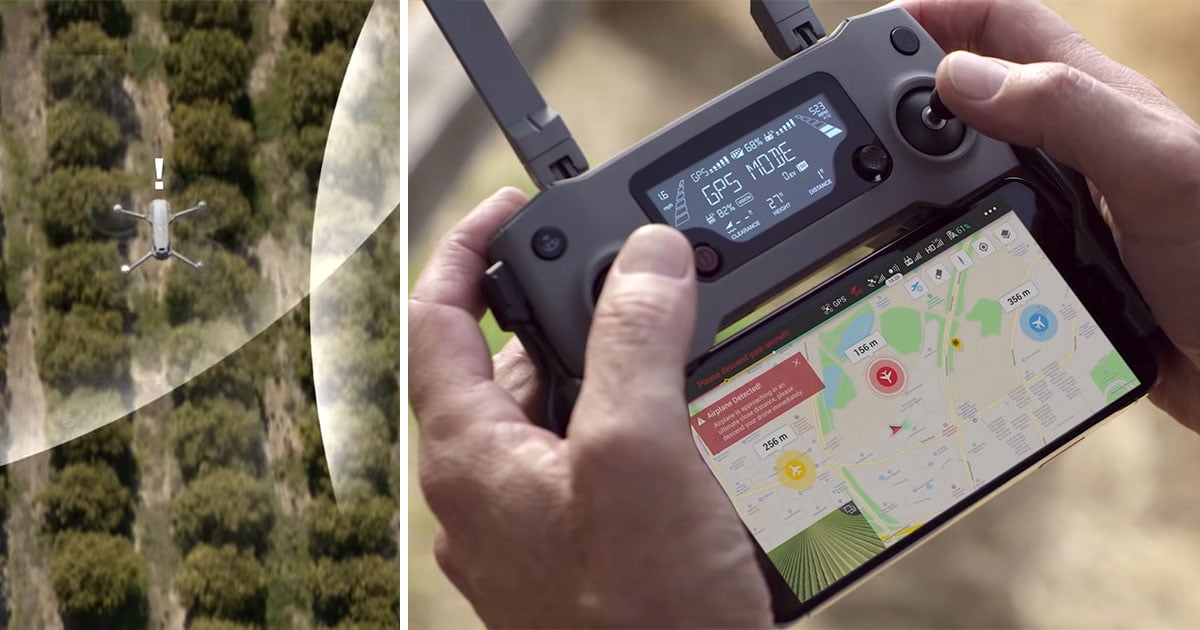 DJI Mavic Air 2 is DJI's first consumer drone designed to include AirSense technology, which provides enhanced safety by warning drone pilots of other aircraft nearby. The worldwide coronavirus pandemic has created supply chain issues out of DJI's control.
As a result, DJI Mavic Air 2 will initially be available in two versions, one with AirSense receivers and one without. The version with AirSense will be sold in the United States, where the FAA has implemented the strongest ADS-B requirements for airplanes and helicopters. The non-AirSense version will be sold in other countries, where far fewer
airplanes and helicopters are required to transmit ADS-B signals.
---
You can see more about the new DJI Mavic Air 2 drone via the DJI website here. Alternatively take a look at the DroningON review series for this brand new product.
---
Be sure to join the DroningON Discussion Group for the latest news, reviews, exclusives and interviews from the drone industry!