A speedy little 2″ brushless which will take a 2s or 3s, have a great specification and even includes the excellent RunCam Swift Mini CCD camera, we were looking forward to this one!

Micro brushless quads are constantly rising in popularity, particularly the 3″ class but the 2″ class is just as popular with indoor and nil-wind racing/freestyle. This little quad from AuroraRC is solidly built and whilst it has a few issues, none are complex to resolve, especially at the current bargain price.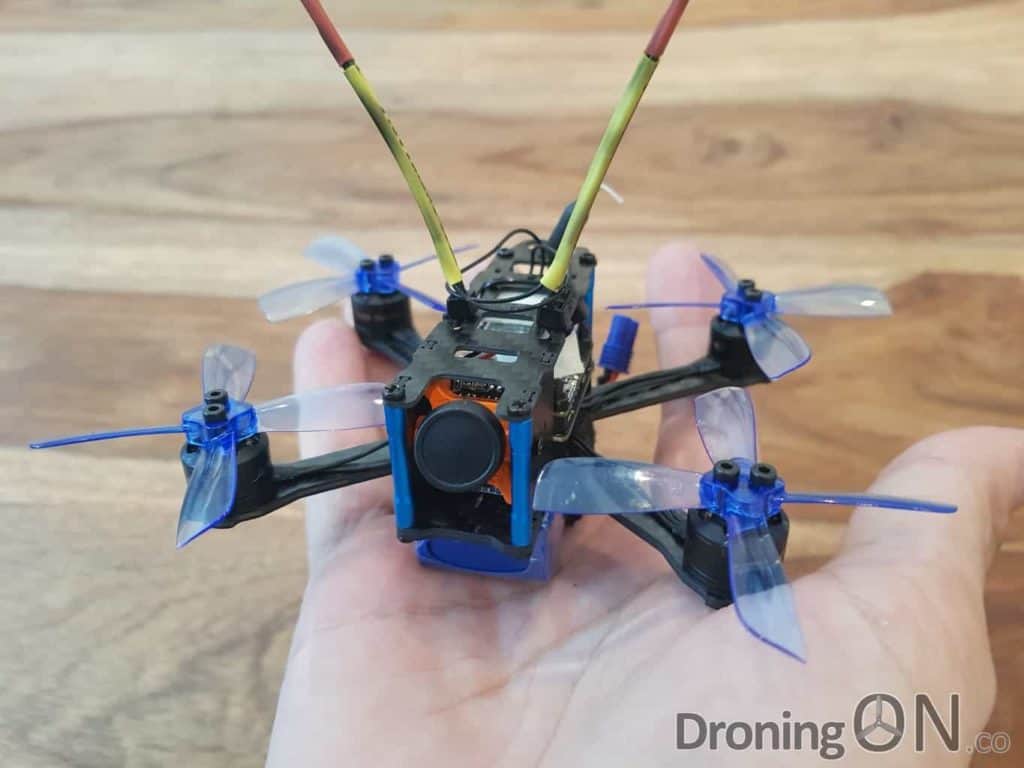 It is also at this time only costs $90/£75, almost half the original price and a bargain considering that it includes the Runcam CCD camera which alone costs around £30/$40.
Watch our video review…
Be sure to SUBSCRIBE to our YouTube channel to be the first to watch our exclusive reviews of new drones.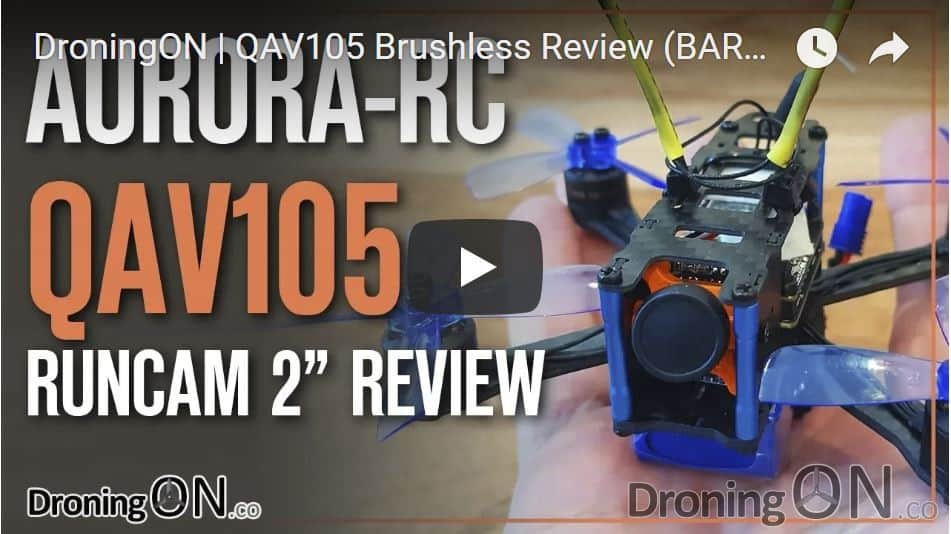 Where to buy…
The AuroraRC QAV105 is available from GearBest at this exclusive 31% discounted price, in addition a few great 3″ quads and accessories are also listed and worth taking a look at!
The positives…
❍ Features genuine RunCam Swift CCD camera, great quality
❍ Nicely built with a simple design, easy to repair
❍ Weighs only 62g, very lightweight for a brushless in this size class
❍ Flies well on 2s, would scream on 3s!
The negatives…
❍ Doesn't include a buzzer but it can be added
❍ Expensive at over £130/$150, largely because of RunCam
❍ FC USB port is fragile, be careful when using it
❍ VTX antenna isn't hot-glued and so becomes loose
❍ Limited camera tilt available due to camera mount
Full specification…
The full technical specification for this brilliant little brushless quad is as follows, based on their current published technical information:
General
Type: Frame Kit
Version: PNP
Motor
Model: 1105
Motor Type: Brushless Motor
KV: 7000
Flight Controller
Flight Controller Type: F3
Camera
Video Resolution: 600TVL
Sensor: CCD
Lens Diameter: 2.1mm
Electronic Speed Controller
Firmware: BLHeli-S
Functions: DShot150,DShot300,DShot600,Multishot,Oneshot125,Oneshot42
Continuous Current: 10A
Input Voltage: 2 – 3S
Dimension and Weight
Product weight: 0.0600 kg
Package weight: 0.1000 kg
Product size (L x W x H): 8.30 x 9.90 x 2.60 cm / 3.27 x 3.9 x 1.02 inches
Package size (L x W x H): 11.00 x 16.00 x 4.00 cm / 4.33 x 6.3 x 1.57 inches
Package Contents
Package Contents: 1 x QAV105 Frame Kit, 4 x Brushless Motor, 1 x F3 Flight Control System ( with VTX, 4-in-1 BLHeli – S 10A ESC ), 1 x RunCam Micro Swift FPV Camera, 8 x 2435 Four-blade Propeller, 1 x Rubber Band, 1 x Whip Antenna
---
Be sure to join the DroningON Discussion Group for the latest news, reviews, exclusives and interviews from the drone industry.