There is always excitement, mystery and apprehension when DJI announce a launch event, this one has been no different. January 23rd may see a new drone joining the already impressive line-up and rumours speculate that it will be called the 'DJI Mavic Air'.
[stextbox id='info']Bookmark the DJI LIVE page NOW to watch the live stream from New York on the 23rd January. [/stextbox]
–
A new video appeared on YouTube today titled "DJI – Adventure Unfolds – Jan 23, 2018", incorporating a multitude of varied shots from land, underwater and aerial videography, therefore suggesting that this new product may not just be a multi-rotor drone.
[perfectpullquote align="full" bordertop="false" cite="" link="" color="" class="" size=""]"The beginnings of something truly mighty, the question is, are we ready for what is to come…", narration from the DJI teaser video[/perfectpullquote]
GoPro captured a niche market during their brief sale of their Karma drone due to the ability for the camera to detach from the aircraft, providing a stabilised hand-held 'grip', it is possible that DJI may attempt to launch a similar concept with this new product.
The video suggests that the new product will be very new, unique, original, small but 'mighty', which suggests that consumers are to expect yet another innovation from the leading drone manufacturer.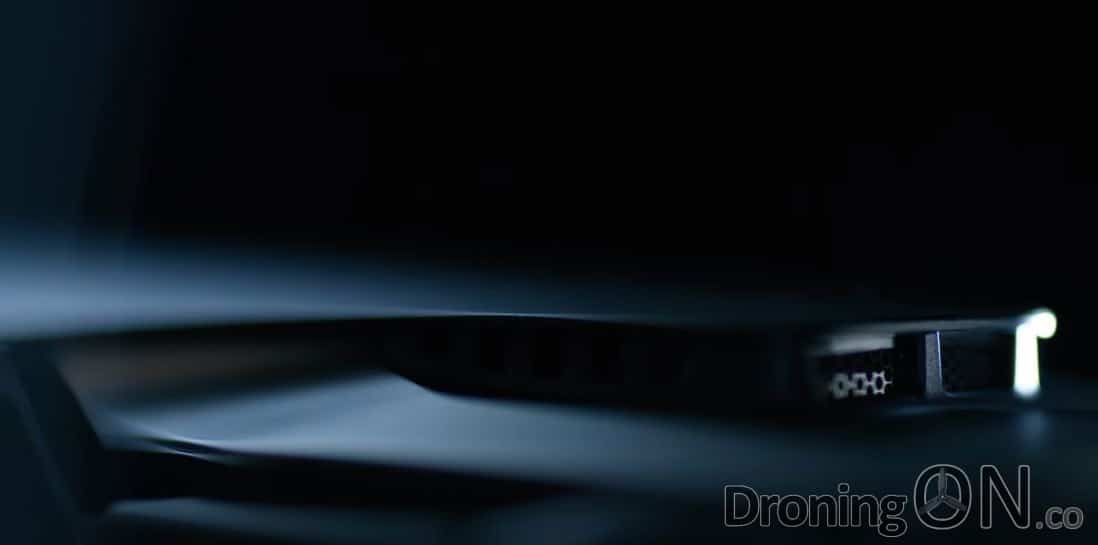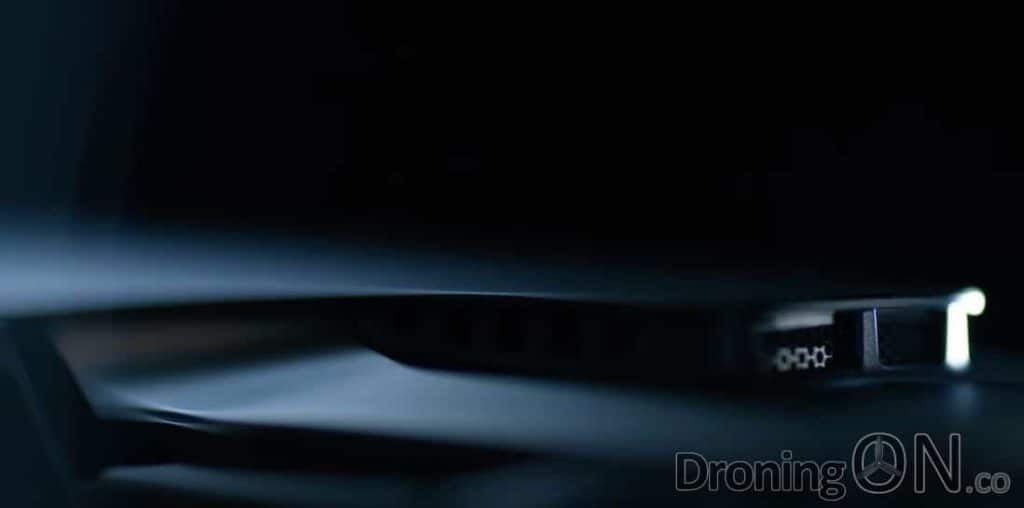 The video provides a very brief and distorted glimpse at what is to be released, creative shots from which no clear indication of the product type, form-factor or purpose is revealed, but they point to the following key features.
Curved and smoothed design overall.
Potentially multi-purpose, air, land and under-water.
Small form-factor but without limiting capability.
Potentially no props involved.
Looking closely at the still shot above, we believe that we can identify 'wings' and an aerofoil, this might suggest that DJI could be about to introduce their first fixed-wing aircraft, following the partial-success of the Parrot Disco and the more recent launch from Yuneec, the Firebird FPV, although neither caused significant market excitement.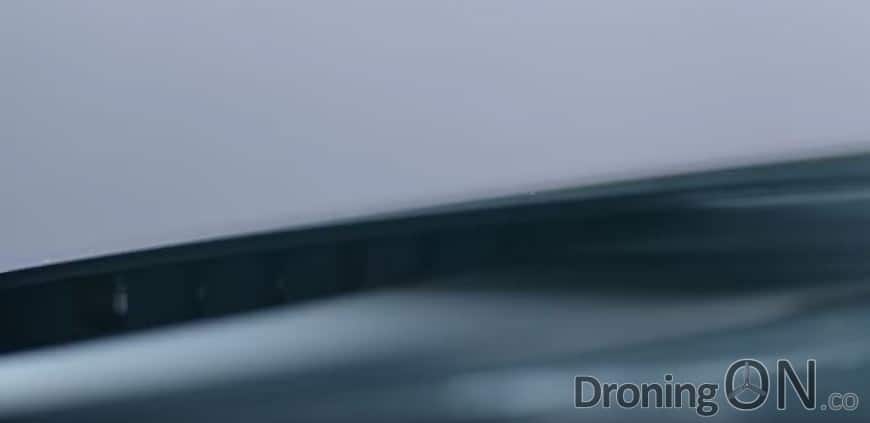 And a closing thought for consideration, the video narration talks intensively about atoms, molecules, biological cells and growth, it also incorporates a variety of shots to visualise these terms.
On December 5th 2016, DJI filed two trademarks [87257049] [87257046] for the name 'DJI Terra', however the trademark was abandoned on 13th November 2017, this could be due to a change of name for the new product planned for launch.
If we consider the definition of the term 'terra':
1. land or territory.

2. (in science fiction) the planet earth.
Now watch the DJI video teaser again and you might consider that DroningON have picked up on a vital clue.
The two trademarks were filed under different descriptors which might both give a hint towards the type of product that is about to be launched.
Audio- and video-receivers; Sound recording apparatus; Photographic apparatus and instruments, namely, cameras, Video recorders, Camcorders, Mounting devices for cameras, Tripods for cameras, Image stabilizers being gyroscope stabilizers for cameras.

Cranks as part of machines; Crank shafts for vehicle engines; Universal joints for machines; Brushes being parts of generators; Hydraulic controls for machines, motors and engines; Pneumatic controls for machines, motors and engines; Shock absorbers for machines; Pistons for machines or engines.
In summary, a powered product which incorporates a camera. In late 2017 one blogger noted that DJI had formed a company named 'DJI Terra BV', based in the Netherlands. The company was registered under a national company categorisation of "land transport services" with just a single director named.
So will January 23rd introduce one of the following?
A smaller folding version of the current Mavic Pro?
Hybrid drone and action/adventure camera device?
A fixed wing drone similar to the Parrot Disco?
A device which has air, land and water capabilities?
At this time, we can only speculate but with only a few days to go, the excitement is building. Bookmark the DJI LIVE page to watch the live stream from New York.
Comment below with your thoughts and join the DJI Mavic Air Discussion Group for the latest regarding this new product.
---
Be sure to join the DJI Mavic Air Discussion Group for the latest news, information, rumours and inside scoop on this new drone.