---
A Google Sites web address and image have been circulating through Facebook groups over the past 24 hours, claiming to show the soon to be released Mavic Air, but as revealed by us, the image is of the original Mavic Pro from 2016, its just a hoax/scam.
The clever hoax/scam is a basic Google Sites address (which can be setup by anyone), when accessed it shows an image of the original Mavic Pro, an image which was actually leaked and reported by DroningON back in 2016 prior to the launch of the original Mavic, you can see the specific image in our leak article.
The site then redirects users via a hidden framed affiliate link to the Mavic Pro Platinum DJI website page, this sets a cookie on the visitors computer, this provides the scammer with affiliate commission for any purchases made via the DJI website.
Users have been expressing their delight at the look of what was claimed to be the new DJI Mavic Air, whilst being unaware that they are actually just looking at the original Mavic. Many users will be red-faced upon reading this clarification.
The image leaked of the original Mavic Pro from 2016 is shown below, you will notice that it is the same image as used in the scam.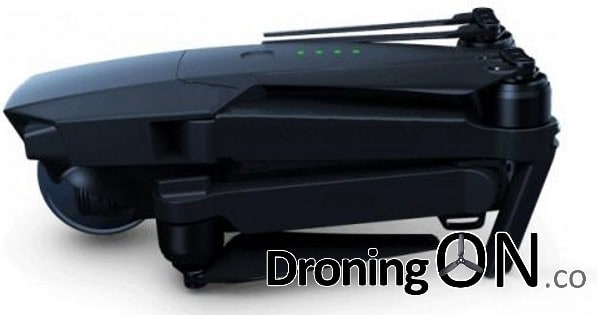 The scammers affiliate account has been reported, as has the Google Sites address, it should disappear from the internet shortly.
You can overwrite the scammers affiliate cookie by clicking here, this sets a DroningON cookie instead which is a better cause than filling the pockets of this scammer. Alternatively you can clear your web browser cookies.
If a leak isn't on DroningON, then it probably isn't true. Be sure to follow DroningON for the latest, we will be reporting during the launch event to bring you the latest REAL news.
---
Be sure to join the DJI Mavic Air and DJI Mavic Pro discussion groups for the latest REAL news, reviews and exclusives.