In 2015 the Lily drone was one of the most eagerly awaited tech-gadgets to be announced, but the project collapsed before delivering a single unit. Mota Group acquired the name only and have just launched their drone, and we have one for review.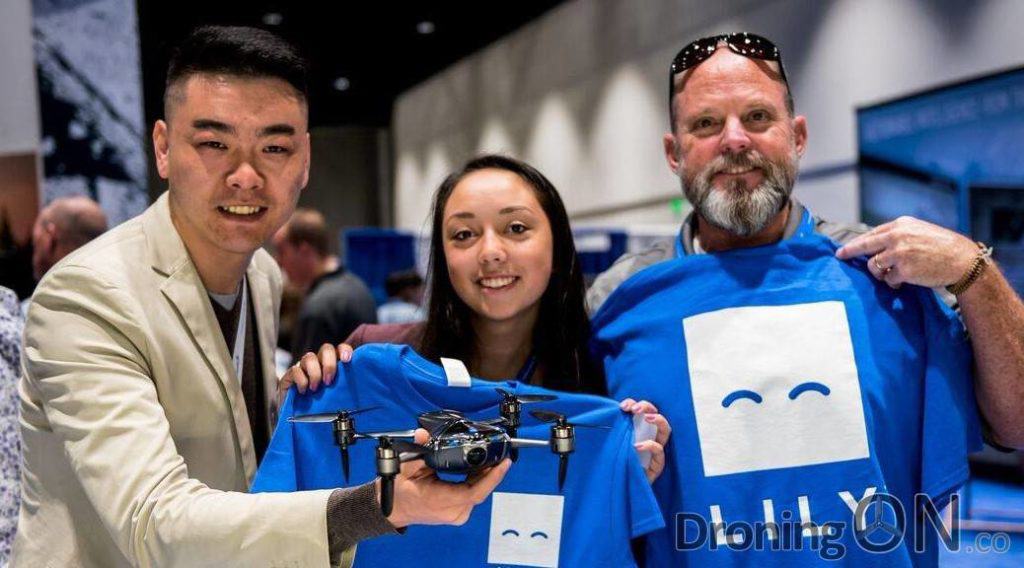 Launched at the World Drone Expo in San Jose earlier this year, Lily Next-Gen is now arriving with customers and so far the impressions are positive of this new drone.
Not to be confused with the original Lily, the Next-Gen model is an entirely new product with 4K capability instead of just 1080p, weighing just 0.4kg instead of 1.3kg and incorporating a selection of other enhancements.
Some customers of the original campaign are still frustrated and hold Mota Group accountable for delivery of refunds, despite Mota Group acquiring only the name and not the debt nor liabilities of the former company.
Watch our video review…
Be sure to SUBSCRIBE to our YouTube channel to be the first to watch our exclusive reviews of new drones.
Part 1: Introduction, Unboxing and Inspection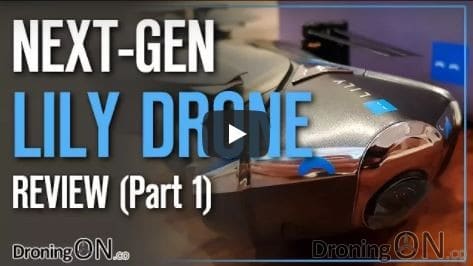 Part 2: Setup, App & Flight Test
Where to buy…
You can only buy Lily Next-Gen directly from Mota Group at this time via their official website, there are two models available:
Positives…
❍ Very good looking drone, built well
❍ Innovative dampened body mounts
❍ Uses the same Qualcomm core as Dobby
❍ 16Gb inbuilt storage, plenty for video/photos
❍ Impressive range, over 350m via WiFi
❍ Flies very nicely, smooth and solid in the air
❍ Has auto-braking similar to DJI drones
❍ Approximately 15 minutes flight time
❍ Follow me works well with optical tracking
❍ Quick and easy to get into the air
❍ Return-To-Home is reliable and accurate
❍ Impressive EIS (electronic image stabilisation)
Negatives…
❍ No removable SD storage card
❍ Awkwardly folding/non-compact rear legs
❍ No mechanical gimbal, EIS only at 1080p
❍ Underside cooling fan is too exposed
❍ Only seems to support 5ghz devices, not 2.4ghz
❍ Very limited app features and functionality
❍ No flight time indicator in the app
❍ Very soft video and poor clarity, needs sharpening
❍ Media can't be downloaded to PC via USB
❍ The camera glass dome causes lots of glare/reflection
❍ The yaw drifts quite often, rotating during flight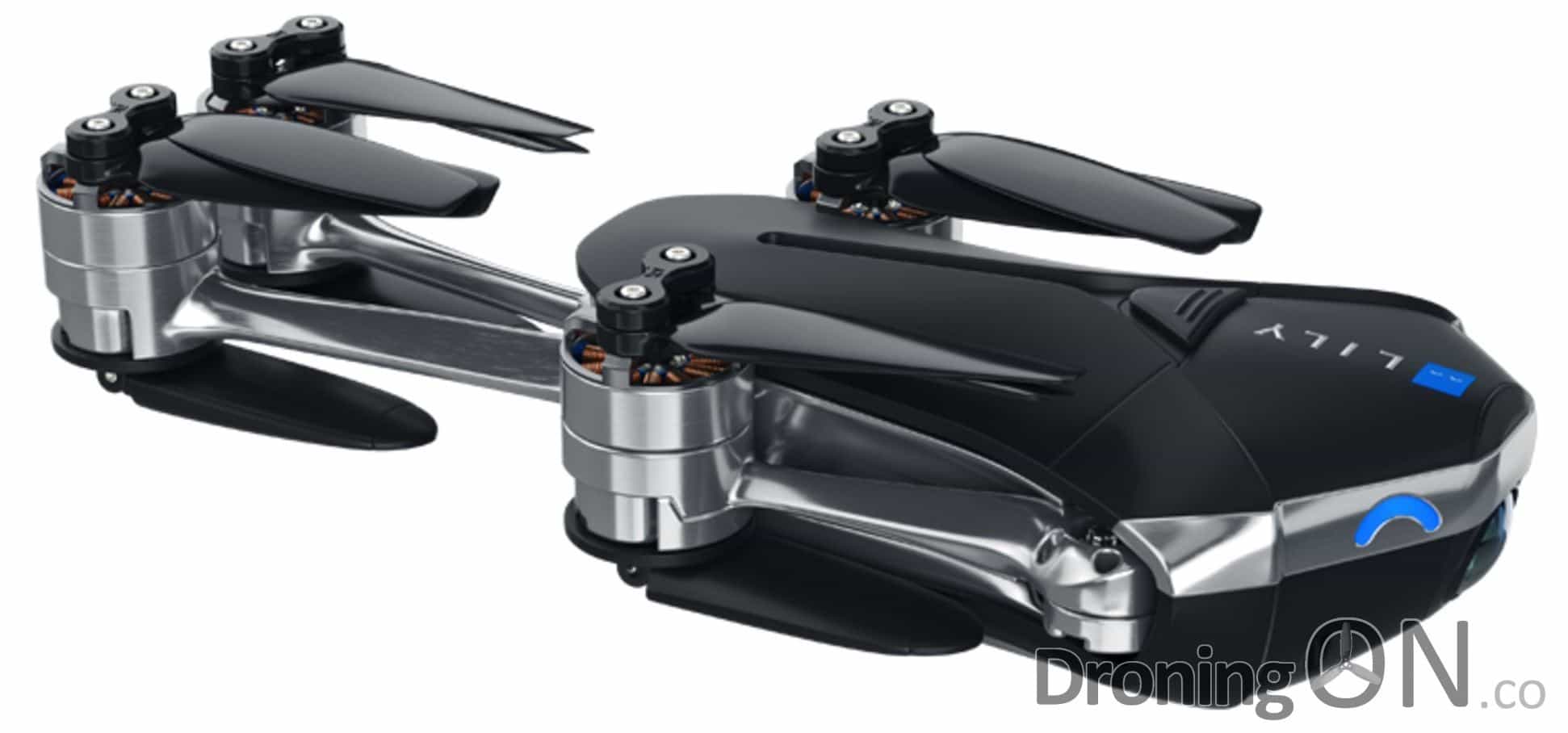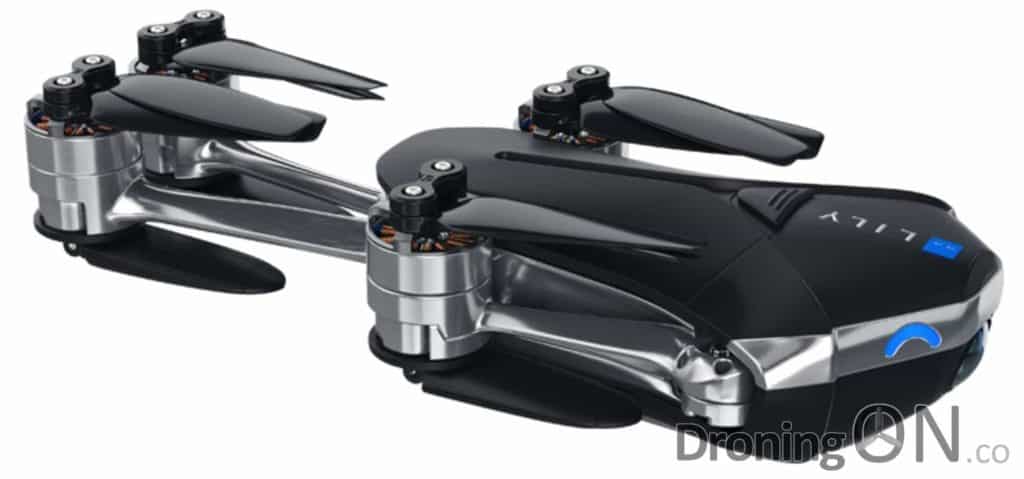 Full specification…
The full technical specification for the Lily Next-Gen drone is as follows, based on their current published technical information:
Lily Next-Gen Drone
4K Ultra HD / 1080p Video
13 MP Photos
Flyable Indoors and Outdoors
Two Batteries (18-minutes flight time each)*
Dual GPS
SmartHover™ Keeps Your Drone Stable
Follow-Me
Object Tracking
Orbit (360°)
Geofencing
Downward Obstacle Avoidance
Automatic Return to Home
Video Stabilization (Switchable)

One-Touch Take-Off / Landing / Return
Built-in Fast Memory
5.8 GHz Connection to Smartphone
Quick Charge Charger
Charging Cable and Wall Adaptor
Lily Zipper Pouch to Protect Your Drone
Lily Lightweight Portable Case for Your Drone + Accessories
Set of Spare Propellers
1 Year Loss / Damage Protection Limited Warranty*Flight time depends on battery condition, flight conditions, and drone operation.
---
Be sure to join the DroningON Discussion Group for the latest news, reviews, exclusives and interviews from the drone industry.