All drones want to aspire to be a DJI Mavic and the new Visuo XS809H is no exception. This budget drone does not have a GPS nor a complex IMU but it is cheap, great fun to fly and solid in the air.
RCMoment sent us this new drone for review, it is a DJI Mavic clone in appearance and with its folding arms, but the functionality-set is far from as comprehensive as the $1000 DJI counter-part.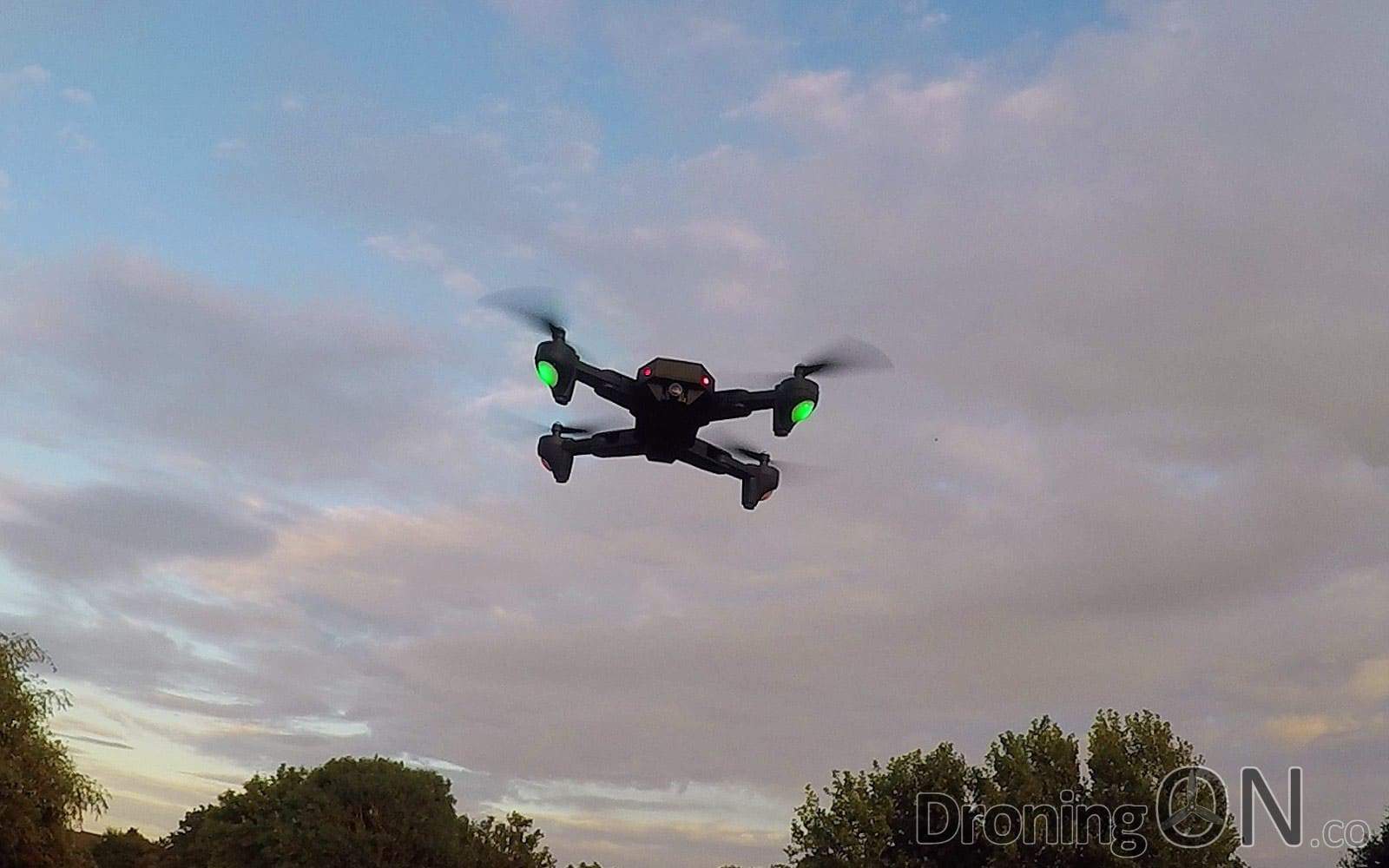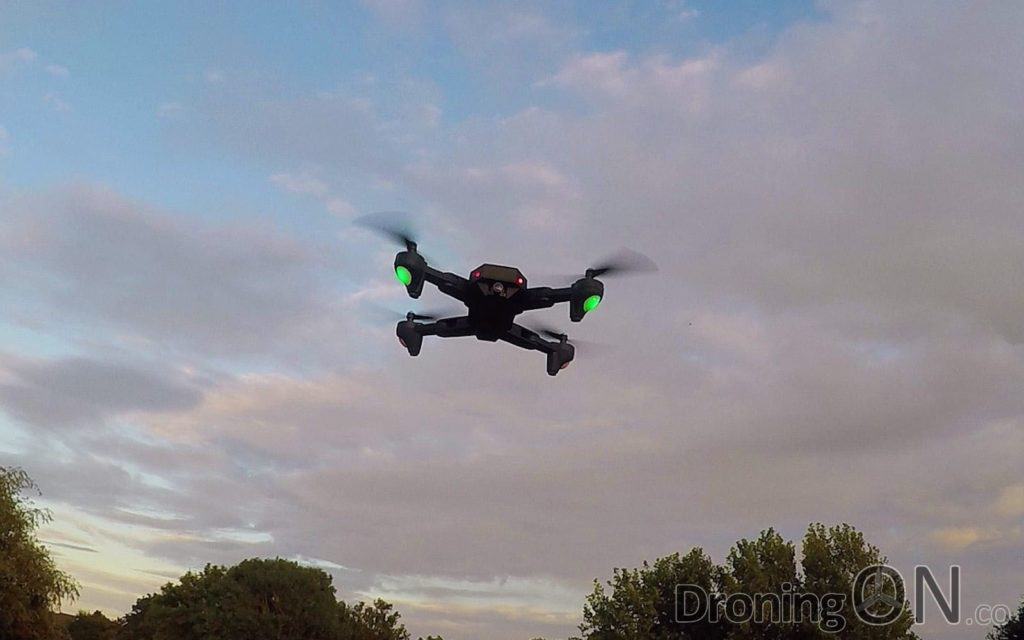 There are many sub-versions of this new little drone, we have reviewed the latest sub-model named the 'XS809H-W-HD-G'. Ensure that if buying this quadcopter that you buy the same sub-model as this is the one which has the 2.0mbpx camera and auto take-off and landing, the other models only have a 0.3mbpx camera and lack other elements of functionality.
Watch our video review…
Be sure to SUBSCRIBE to our YouTube channel to be the first to watch our exclusive reviews of new drones.
The positives…
Cheap and cheerful, this quad is great fun and a pleasure to fly.
Its well built, the construction is lightweight but durable.
Flight time is so impressive for a 1s 900mAh battery at around 10 minutes.
The transmitter is responsive, comfortable and proportional.
Its stable and solid in the air, despite being lightweight, at no stage did this quad hesitate or feel unbalanced.
Includes spare props and even prop guards.
The negatives…
The SD card slot seems to be quite fussy so do some testing with your SD cards to ensure that they work in this drone, otherwise you might lose out on video opportunities.
No GPS positioning and so it won't position hold, but for the price its not really a surprise.
The live feed may not work with the WiFi 720 app, use the WiFi UFO app instead.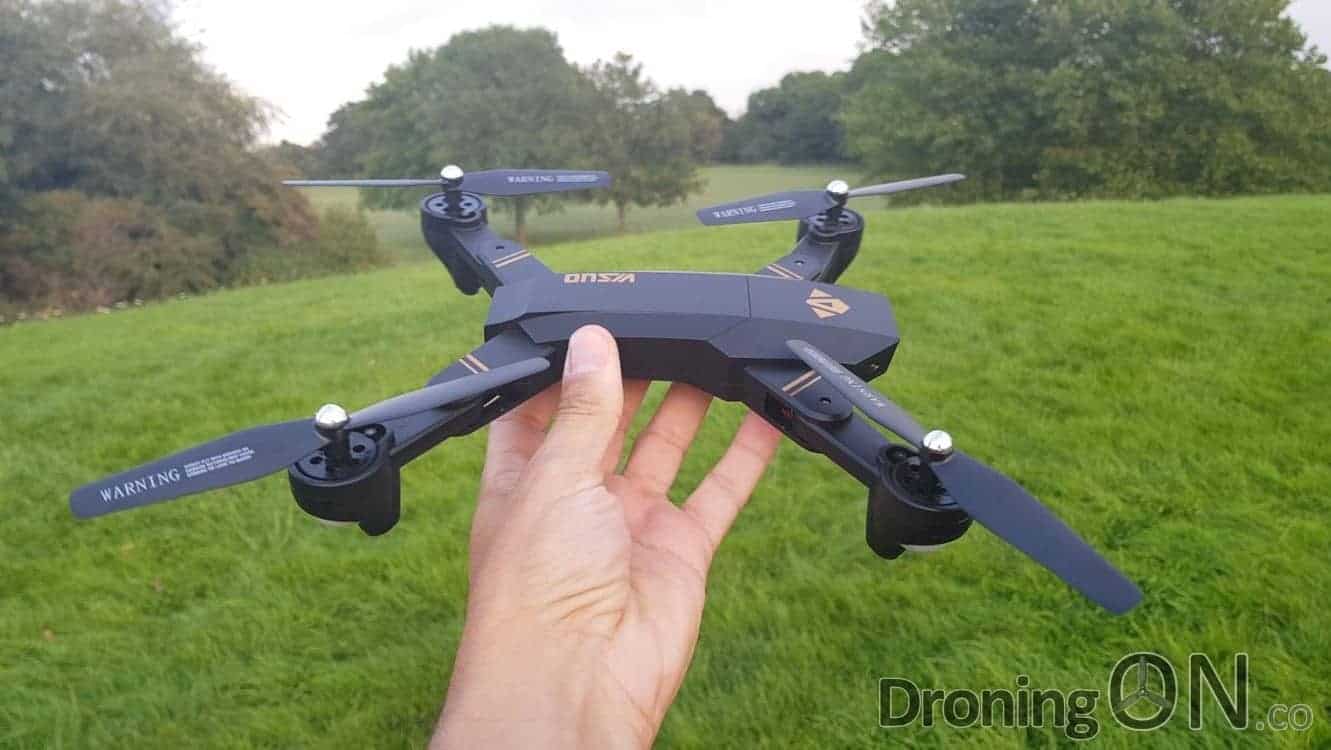 Where to buy…
We recommend buying the XS809H-W-HD-G from RCMoment to be sure that you will receive the latest version. Ours arrived from this retailer within a week.
Or if you are not buying on a budget, then instead consider buying a real DJI Mavic Pro/Platinum.
---
Be sure to join the DroningON Discussion Group for the latest news, reviews, exclusives and interviews from the drone industry.