Even leading drone manufacturers are struggling to keep their drones airborne, the latest being DJI and their new mini-drone named Spark which recently has been reported by some customers of suffering from mid-air power-loss and uncontrolled fly-aways.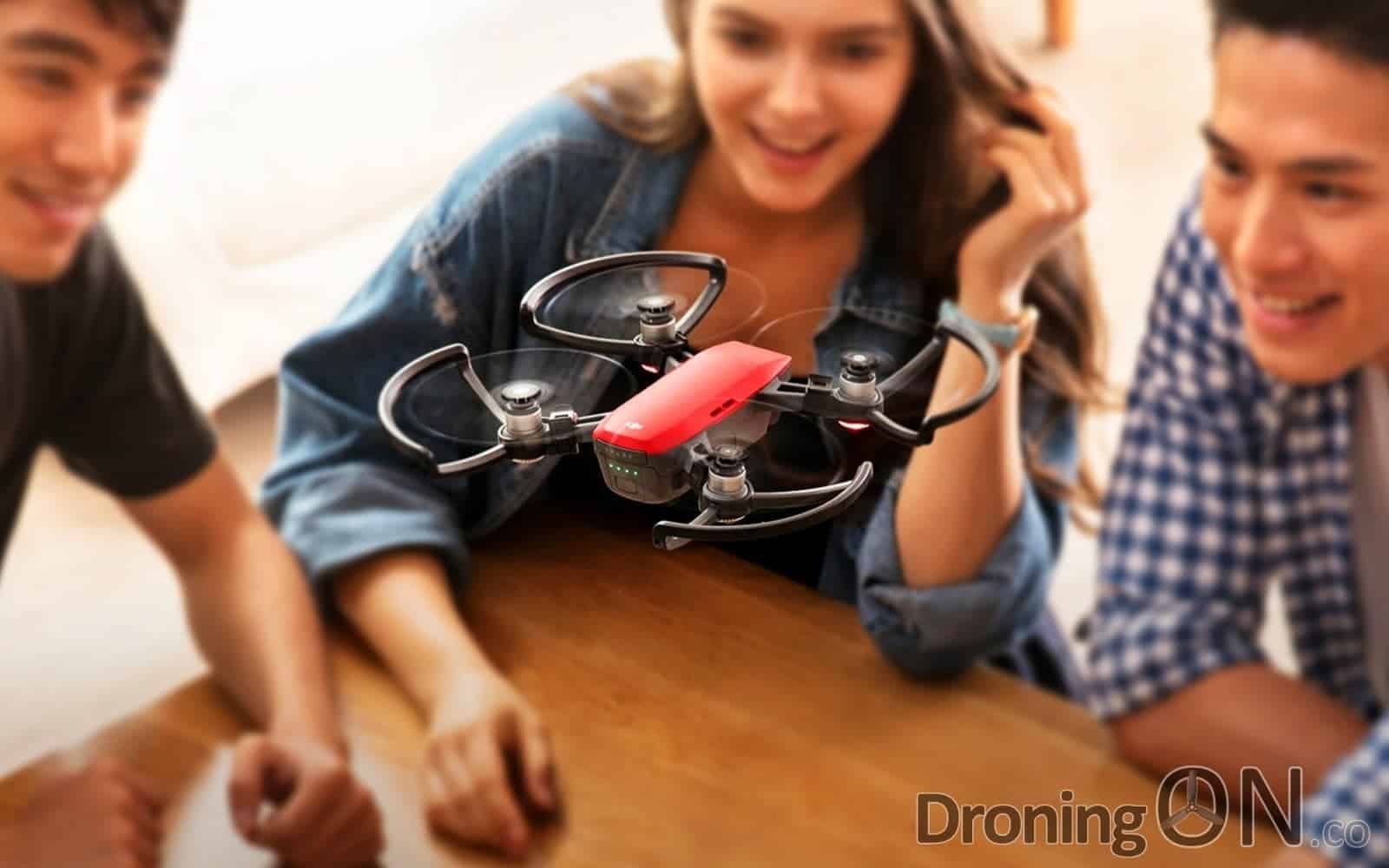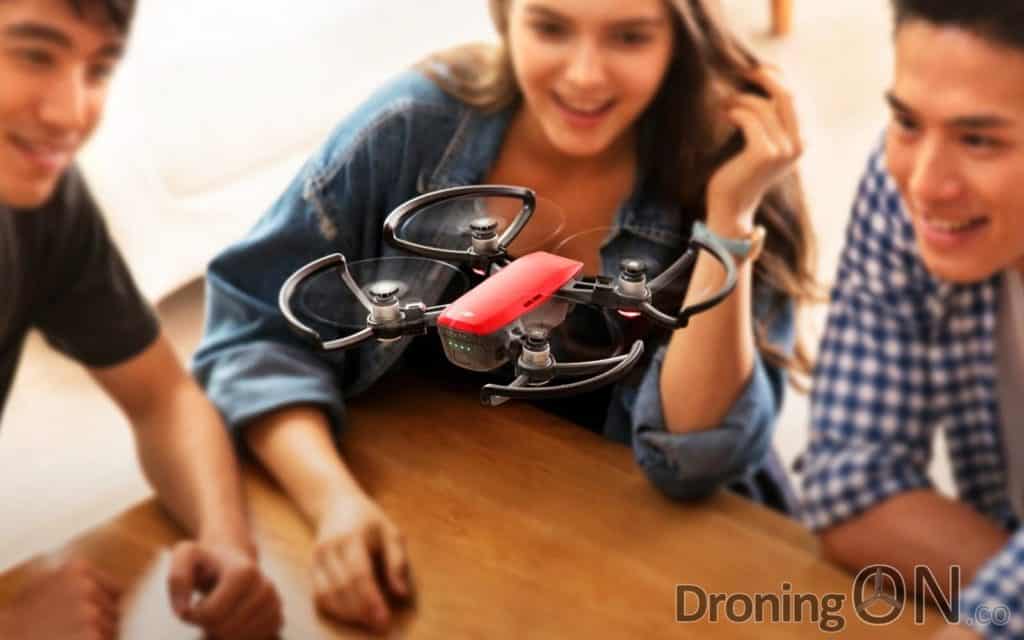 The DJI Spark mini-drone was launched earlier this year as the smallest and cheapest of the DJI model range. So far it has impressed the majority, despite its fairly high price-tag over $500.
Offering mechanically stabilized 1080p footage and a generous array of features from a form-factor only just larger than most mobile phones, the DJI Spark is a technological breakthrough for the drone industry, but one which would appear to have a few catastrophic teething issues.
https://www.youtube.com/watch?v=2r9s1L15Wo4
Two DJI forum posts and their numerous responses describe issues whereby the DJI Spark appears to either lose power mid-air and drop, or to fly-away for no apparent reason.
DJI Spark Power Loss Issue…
A common theory for the power-loss issue relates to the design of the battery latch, reminiscent of the GoPro Karma recall whereby the battery connection design was accused of being responsible for Karma drones dropping from the sky.
[perfectpullquote align="full" cite="" link="" color="" class="" size=""]"Happened to me as well 3 times. Last was fatal and I had to get the unit fixed by DJI. Fixed "under warranty". Took about 3 weeks which totally sucks, and now I'm waiting for them to send a replacement battery since it cracked, and while they say "don't ship is batteries" they did not send a new one from the get go. They don't seem to fully read the support tickets. Lastly, I think the fault lays with the batteries. Maybe a latch issue, but maybe it's one of the protections kicking in (overheating?)."tomsella, DJI forum user[/perfectpullquote]
Another user reports a similar issue with his DJI Spark on the SparkPilots discussion forum.
[perfectpullquote align="full" cite="" link="" color="" class="" size=""]"Hello, so just had something crazy happen to Spark. It was at 80′ in the air 200′ away from me with (Edited: 79%) battery. I switched over to active track and as soon as I did, the spark lost power, disconnected from remote and dropped like a stone. I know the power shut off in midair because after 45 min of searching in the tall grass we found it and it was off. When I turned it on, still had almost same battery life at 61% 45 minutes after issue. Drone was dirty, but seems physically fine. Now I'm nervous to fly it. Any ideas?", User: BH&L[/perfectpullquote]
DJI Spark Fly-Away Issue…
One report from a customer states that a DJI Spark performed an uncontrolled fly-away whilst Active Track was in use. The owner was unable to stop the fly-away, but fortunately the drone crashed into the tall grass of a field preventing it from continuing its uncontrolled journey.
A loss of WiFi signal between drone and smart-device followed by disorientation of the drone has been speculated as the cause for the fly-away issue.
QZ.com have clocked up the total complaints to date at 14 which represents a minority of the DJI Spark owners, but regardless this issue will be of great concern to the majority.
DJI have fortunately been quick to respond to the reports by issuing the following in response to QZ.com:
[perfectpullquote align="full" cite="" link="" color="" class="" size=""]"DJI is aware of a small number of reports involving Spark drones that have lost power mid-flight. Flight safety and product reliability are top priorities. Our engineers are thoroughly reviewing each customer case and working to address this matter urgently.
–
DJI products are tested for thousands of hours, and the overwhelming number of customers enjoy using our products with minimal disruption.
–
We are looking to implement additional safeguards with a firmware update which will be issued soon. When prompted on the DJI GO 4 App, we recommend all customers to connect to the internet and update their aircraft's firmware to ensure a safe flight when flying their Spark.", DJI[/perfectpullquote]
Tips For Safe DJI Spark Flights…
Based on the advice above from DJI and in order to follow best practice before each flight, we advise DJI Spark customers to complete the following check-list to ensure that they are flying safely and within the limits of the drone.
Calibrate the compass before the start of a flying session if you are in a new location. We personally prefer to calibrate the compass before every single flying session, regardless of a change of location.

Ensure that your DJI Spark drone has the latest firmware and app installed, there is no more risk of upgrading firmware than there is of flying with old or out of date firmware.

Fly in open and non-congested areas to avoid any potential for WiFi interference or signal loss.

Close all apps on your smart device before connecting it to your DJI Spark, this ensures full processing power is allocated to the DJI app.

If you have previously crashed or damaged your DJI Spark, ensure that it is in good flying condition before flying again.

Always fly with a fully charged battery, never be tempted to commence a new flight with a depleted or partially charged battery.
The above tips should help you to avoid losing or damaging your DJI Spark, safe flying! If you are interested in buying a DJI Spark, have a read of our launch article here.
---
Be sure to join the DroningON Discussion Group for the latest news, reviews, exclusive and interviews from the drone industry.