When the weather outside is gloomy, you can keep flying with the arrival of new nano-scale flying toys such as the new Eachine E012, a nano-sized ducted and brushed quad designed for indoor use.
[stextbox id="info"]You can buy the Eachine E012 for only $15/£12 here! Buying via our link helps us to keep reviewing![/stextbox]
As the industry evolves, it becomes harder to understand how drone and quadcopter manufacturers are still able to scrape a profit on products priced as low as the new Eachine E012. Retailing at a staggeringly cheap $15/£12, this quadcopter flies perfectly out of the box, includes transmitter, battery, charger and even spare props.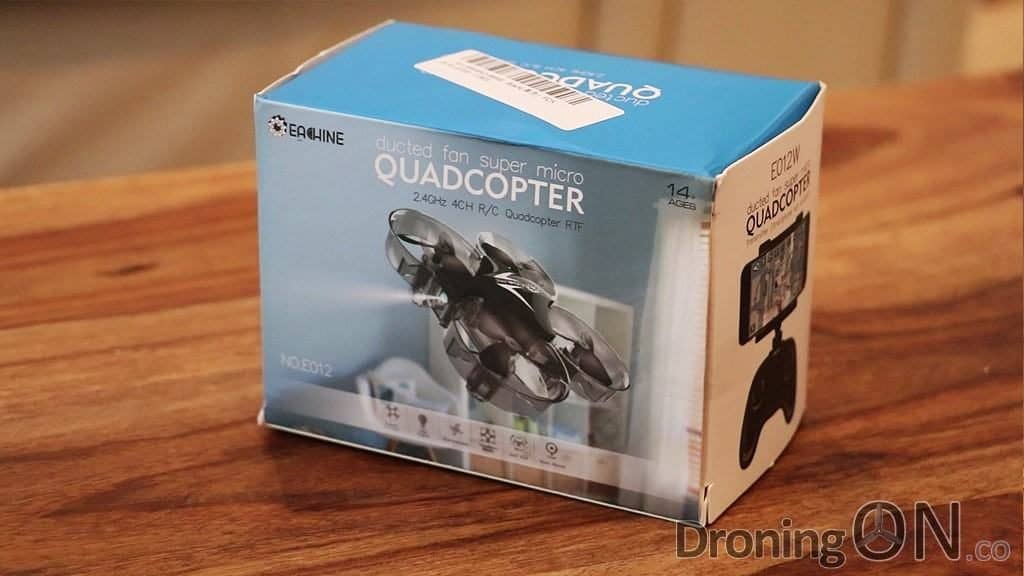 The E012 has a ducted design which improves thrust performance and consequently provides a 5 minute flight time per charge, surprisingly adequate considering the minuscule 200mAh 1s battery, the smallest LiPo battery that we have ever seen.
Within the box you receive a mini-transmitter, charger, spare props, battery and a fairly detailed instruction manual, all packaged nicely and in a gift-friendly form.
Overall, if you are a budding and enthusiastic wannabe pilot looking for a quadcopter on which to learn the basics, indoors and without injuring anyone or damaging the furniture, then the E012 is for you.
Watch our video review…
Please be sure to SUBSCRIBE to our channel to for notification of our latest reviews, news and exclusives.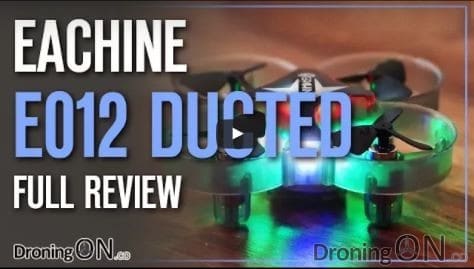 Where to buy…
The Eachine E012 is only available from BangGood, shipping can take up to 20 days unless you select a premium shipping option. Buying via our link will not cost you any more than usual, but it will help us to keep reviewing products as we receive a very small commission.
The positives…
❍ Only costs $15/£12 from BangGood.
❍ Great quadcopter for learning how to fly.
❍ Prop guards protect from injury and damage.
❍ Incredibly small & lightweight, only 10g.
❍ 5 minutes flight time per charge.
The negatives…
❍ Flies outdoors but only in nil-wind.
❍ There is no on/off button.
❍ No barometer or altitude hold.
❍ Stabilisation is a bit too extreme.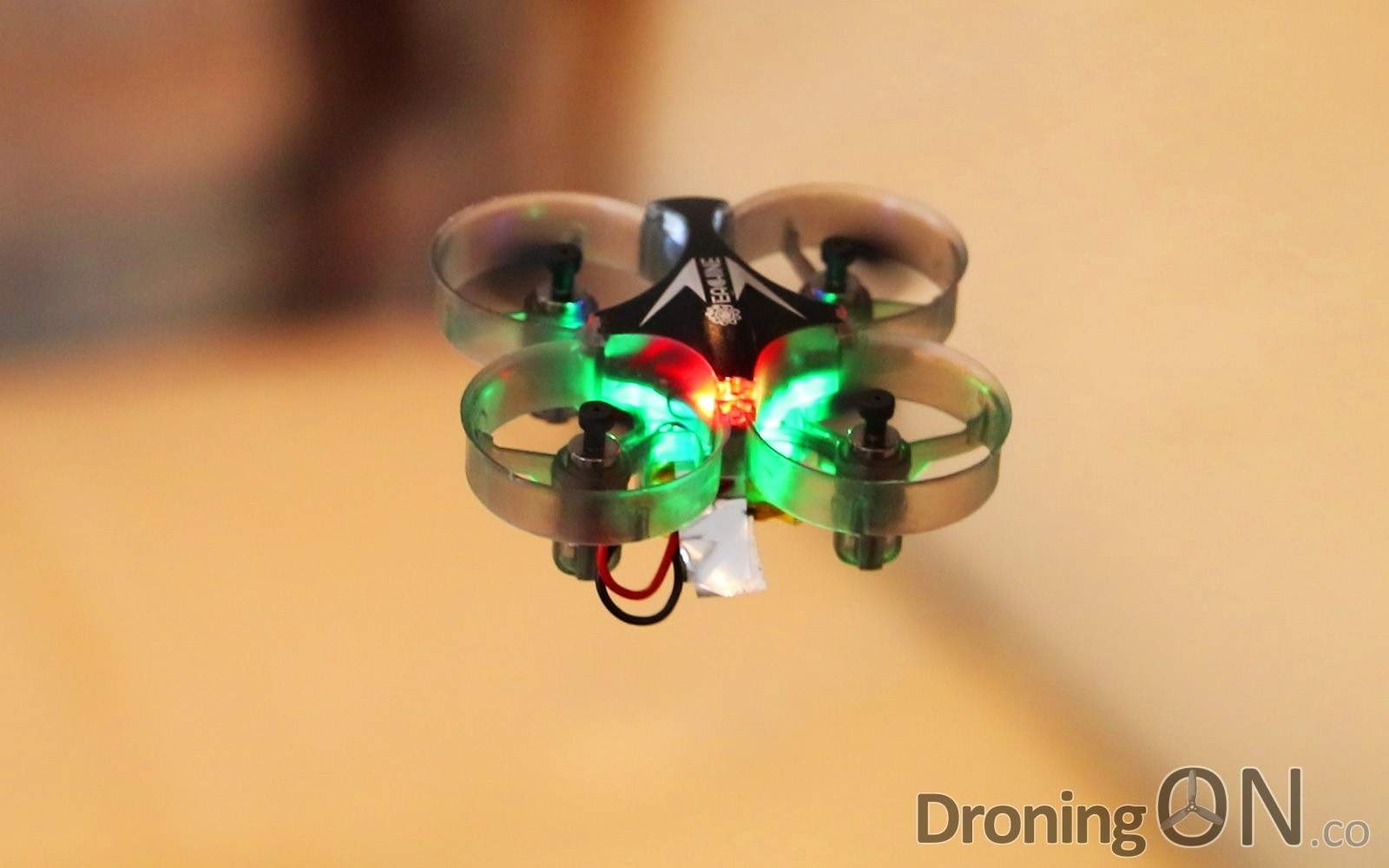 Be sure to comment below with your thoughts on this new budget drone from Eachine, we would like your views.
---
Be sure to join the DroningON Discussion Group for the latest reviews, news, exclusives, interviews and more!