Updated 18-07-17 with Flight Test Video] Drones are not only decreasing in size but they are also becoming cheaper. This latest model from Hubsan, the H507A, arrives with an RRP of only $99/£80 but is currently retailing with TomTop at only $92.
Hubsan have for years been producing excellent quadcopters and drones, from basic entry-level models suited to the new pilot, up to advanced brushless models with high resolution camera and mechanical gimbal, targeted at photographers and videographers.
[stextbox id="info"]The Hubsan H507A drone is on offer now via TomTop at only $95/£75 – but also use coupon 'HXFHUB5' to save even more![/stextbox]
Now their latest model arrives with GPS functionality incorporated and autonomous smart flight-modes (Return To Home, Follow Me, Circle and even Waypoint Missions), all at a budget and affordable price.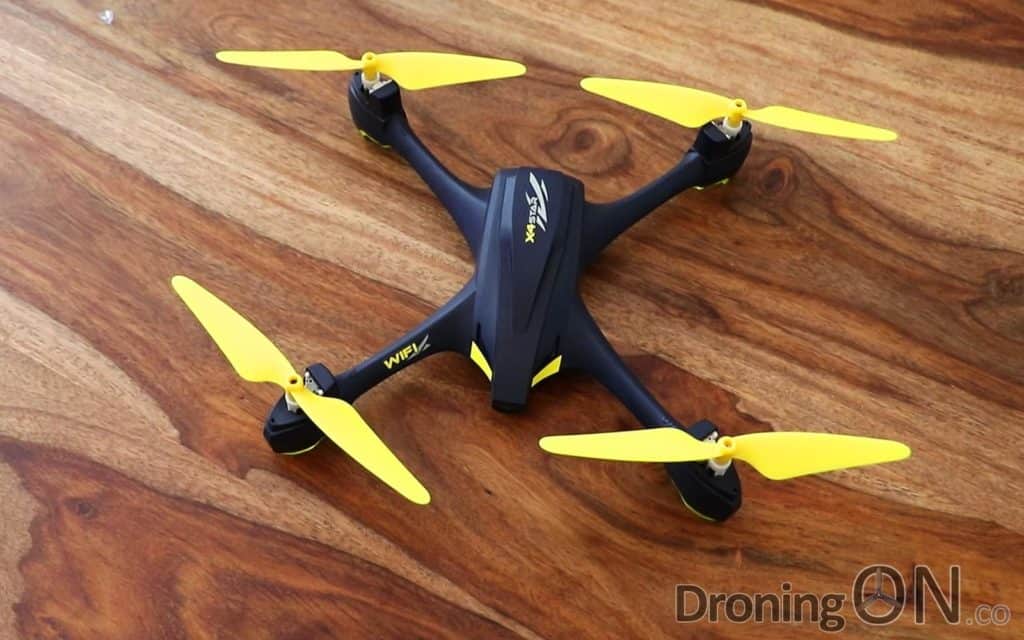 There are some design compromises in terms of the brushed motors (instead of brushless) and a limited 720p camera for photos and video, but for a portable and low-cost drone option, the H507A at first glance appears to be a bargain.
Hubsan state that the firmware and the app for this model are still under development and for that reason some features are being added, hopefully that will include some flexibility around video and photo resolutions, as well as potentially EIS (Electronic Image Stabilisation).
Watch our video review…
Due to our desire to provide comprehensive video reviews but without extending them beyond 20 minutes, we have split this review video into two parts. Please be sure to SUBSCRIBE to our channel to for notification of our latest reviews!
Part 1: Unboxing, Inspection and App…
Part 2: Flight Test, Intelligent Flight Modes…
Where to buy…
TomTop kindly supplied us with the Hubsan H507A for review, therefore we of course recommend buying from them but not only for this reason. TomTop have a USA, European and Chinese warehouse, therefore you can select which is appropriate for you and save on duty/import tax.
Use the coupon code 'HXFHUB5' at checkout to save even more!
The positives…
❍ Well made, good quality and solidly constructed.
❍ Nicely built app, very DJI-like and familiar.
❍ Its cheap, at only $99/£80.
❍ Lightweight and portable, easily fits in a backpack.
The negatives…
❍ No options for setting video/photo resolution.
❍ Only provides 720p photo and videos.
❍ Fixed 15 degree (or so) camera tilt/angle.
❍ Slow USB charger, around an hour per charge.
❍ No electronic image stabilisation for video.
Be sure to comment below with your thoughts on this new budget drone from Hubsan, we would like your views.
---
Be sure to join the DroningON Discussion Group for the latest reviews, news, exclusives, interviews and more!