Announcements of new RC products have flooded in today but the last is from the current industry leader DJI, suggesting that the "DJI Mavic" will be the name of their next product.
[Last Updated 18/09/16 @ 10:27 BST] This article is LIVE – Refresh the article frequently for the latest information and LIKE us on Facebook to be notified of updates!
DJI just released a teaser video for their new aircraft but it reveals very little:
It is not known whether the DJI Mavic will be a plane, quadcopter, wing or otherwise but we do expect it to be a compact scale quadcopter in order to compete with the new Yuneec Breeze, Dobby Drone and Wingsland S6 products, all also launched this past month.
Details of this new product have apparently been leaked via the DJI website and captured by 'HeyDrones' but there is a suggestion that this screenshot is faked. The item listing mentions a mechanical gimbal, WiFi or Lightbridge (price dependent) and hints are three different versions. The listing also suggests a rather high price of approximately £950/$1200.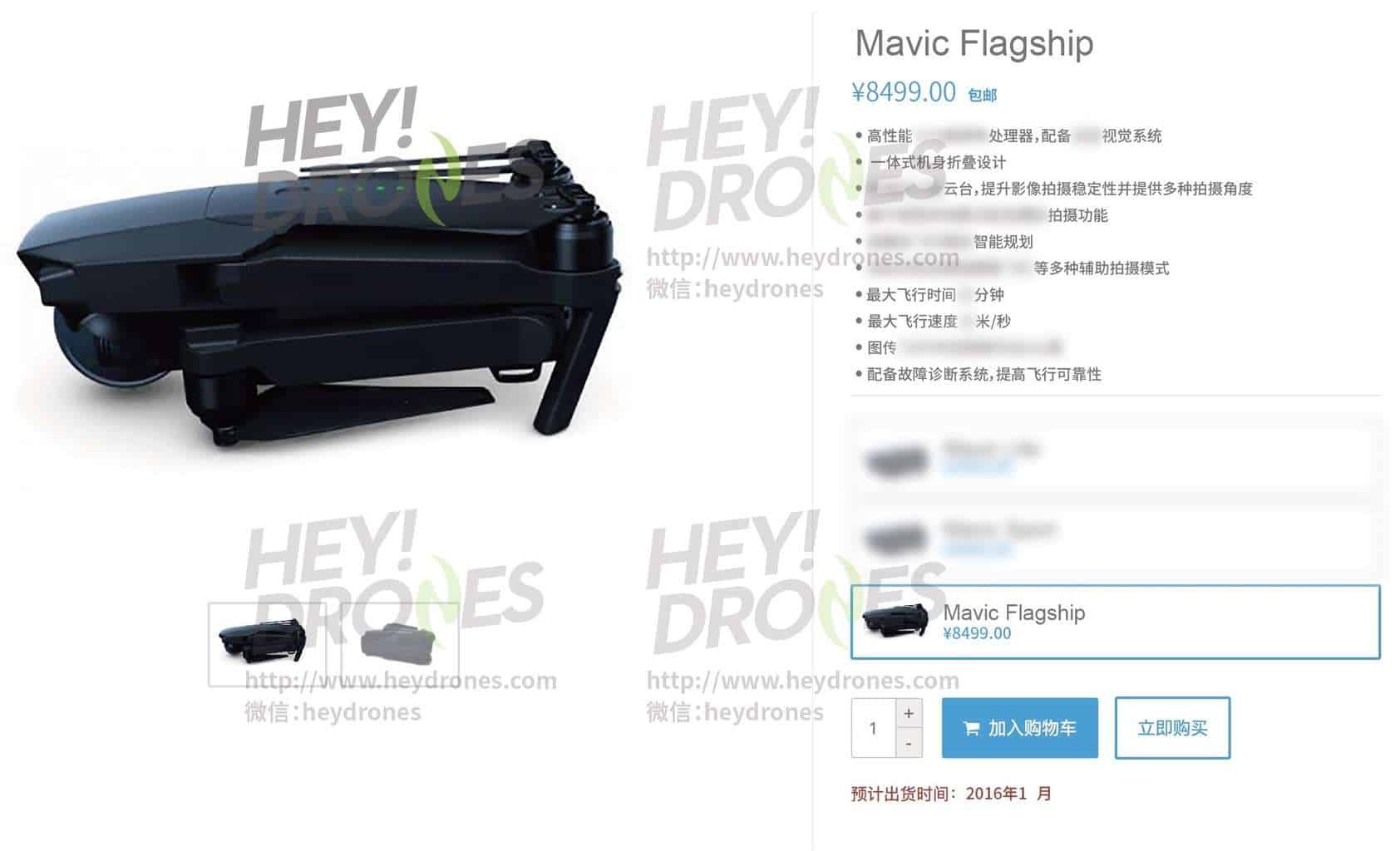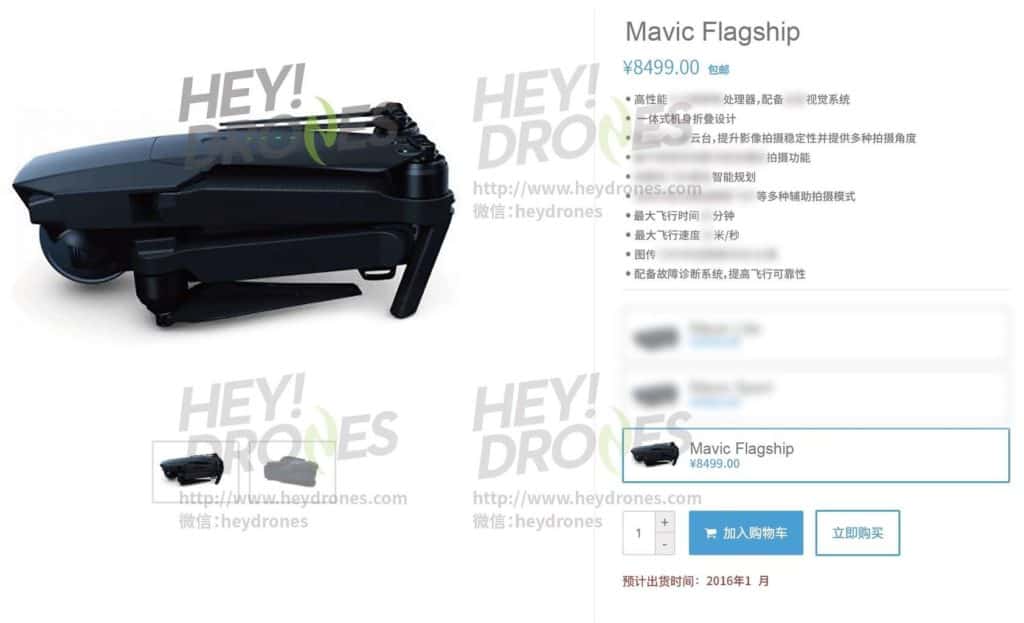 This 'concept' image was leaked from an unknown source and has not at this time not been confirmed as authentic. The image reveals a compact, foldable unit with a 'globe' looking camera on the front.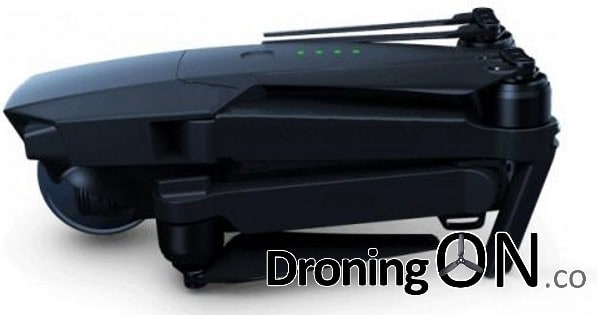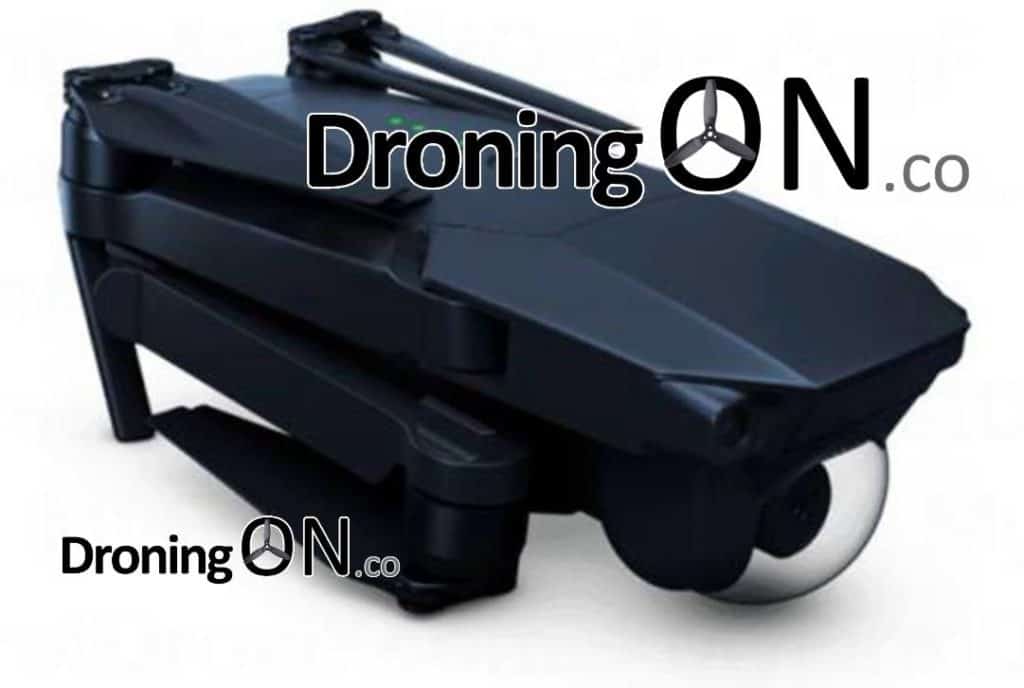 Another shot has been leaked which shows the battery of the new aircraft compared in size to that of the DJI Phantom: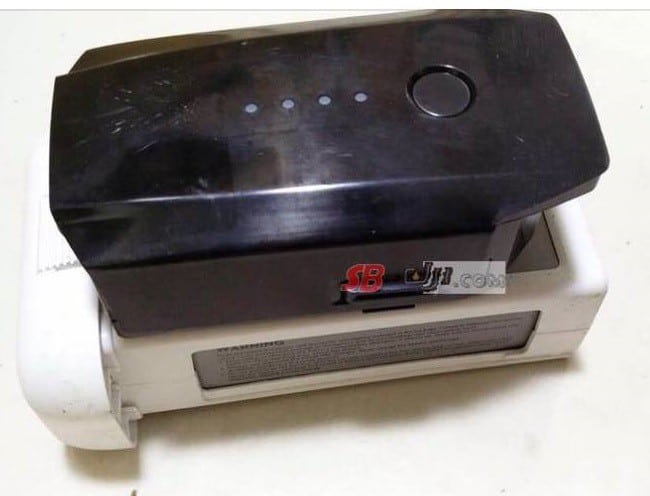 The leaked images are accompanied by a specification for the new product:
4k Onboard Camera.
2-Axis Mechanical Gimbal.
300m (984 feet) Digital WiFi Link.
Foldable and Compact Design.
650gram (1.43 lbs).
All-In-One Android-Based Transmitter.
3S 3830mAh 11.1v LiPo Battery.
On the August 15th 2016, DJI trademarked the name "Mavic" and in the first sentence of the summary for the application, it states:
[perfectpullquote align="full" cite="" link="" color="" class="" size=""]"Software for the development and also operation of robot tools, drones, unmanned aerial cars (UAVs), unmanned aerial systems (UAS), and remote (RC) aircraft."[/perfectpullquote]
This is aligned with the terminology used in past applications for DJI's other flying products, therefore analysts are fairly certain that this will be a new flying gadget.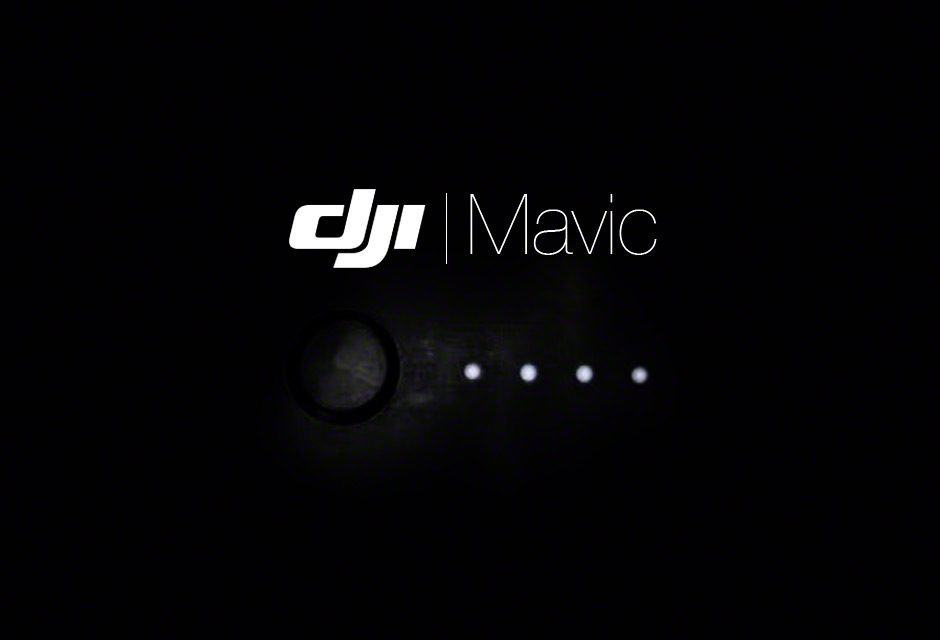 In August, a photo of a DJI branded battery was leaked by the website 'SB-DJI', it may not be related to the announcement of the Mavic but analysis of the image suggested a 3S 11.1V 3850mah unit with an integrated charging and discharging circuit as with the Phantom range.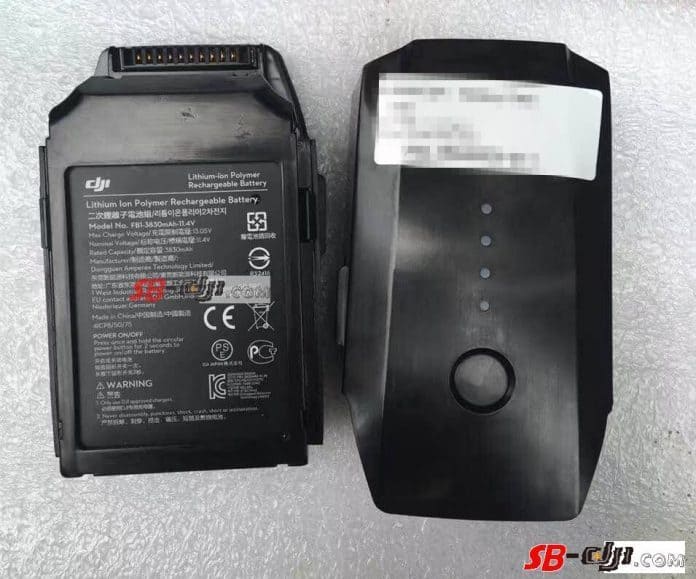 3S (11.1v) would be unlikely to be of sufficient power for a large quadcopter but would be for a smaller more compact model. There has been speculation that this could be a new FPV racing drone from DJI, a market which has a newfound appeal amongst RC enthusiasts.
Just recently, DJI launched an FPV racing arena in Yongin, Gyeonggi Province that is 50 km south of Seoul which bolsters the theory that this new product could be FPV racing related.
[perfectpullquote align="full" cite="" link="" color="" class="" size=""]"DJI is committed to making aerial technology more accessible and easier to learn for anyone who wants to use it, and the DJI Arena is a great example," said Moon Tae-Hyun, DJI Korea's Country Manager.[/perfectpullquote]
Images were also published of the new arena.
DJI have hinted via online social media banners that an announcement regarding a new product would be made during their IFA appearance this week in Berlin, we can therefore expect more information any day.
---
Be sure to join the DJI Mavic Discussion Group on Facebook and also comment below with your thoughts concerning this story. You can also use www.dji-mavic.com to return to this article at any time.