The Yuneec 'Breeze Drone' has just been launched, this new compact and low-cost Yuneec Drone may just be the game-changer that the industry needs but is it overpriced at £400/$499/499 EUR.
The social channels for quadcopter and drone enthusiasts are buzzing with news of the announcement. Yuneec's own website has been updated to provide full specifications of this exciting new mini-drone, a video is also available as per below:
Yuneec have just launched a new compact and portable drone, targeted to compete with the latest HubSan and Parrot range. Such smaller-scale drones are much in demand by sports and hobby enthusiasts whom are not willing to carry around the larger scale drones such as the now reduced-price DJI Phantom and impressive but bulky Yuneec Typhoon H model.
The Yuneec Breeze is on sale now via BangGood at £400 which is approximately $500, this might be a little steep for some, particularly with the Phantom 3 Standard costing approximately the same but incorporating a mechanical gimbal. This new quadcopter is expected to drop in price shortly after launch.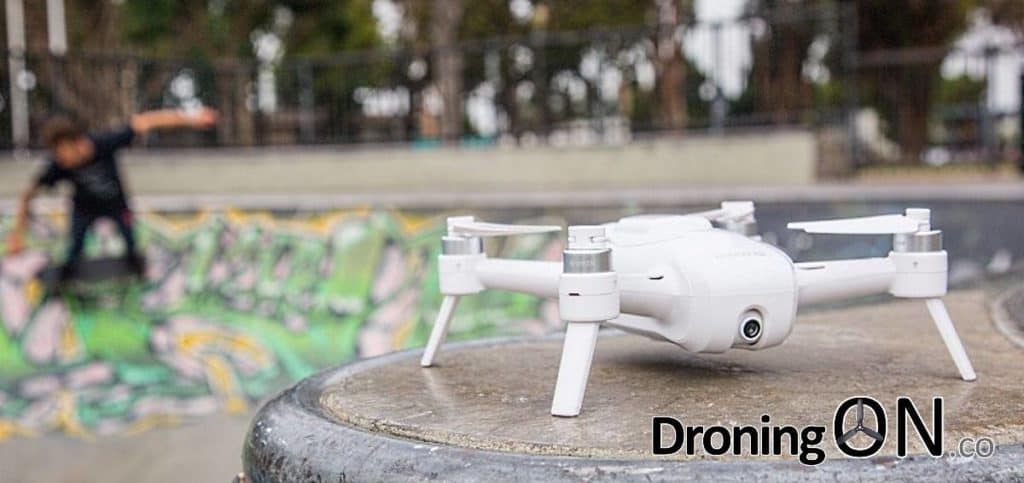 For the last few years, multiple crowd-fund and pre-order projects such as the struggling 'OnagoFly' and the doomed 'Zano' have failed to meet customer expectations, therefore the news of a major player entering the 'portable' market will be welcomed positively.
A German hands-on review of the new Breeze Drone has emerged, no translation is available at this time, but the review demonstrates the Breeze and its functionality:
Recent entrants to the market such as Dobby Drone have impressed customers and are starting to deliver to expectations, but these are new companies and have far less capability with budget and expertise than the likes of DJI and Yuneec.
Others such as Lily have suffered delay after delay and are still yet to deliver a final shipping date to backers.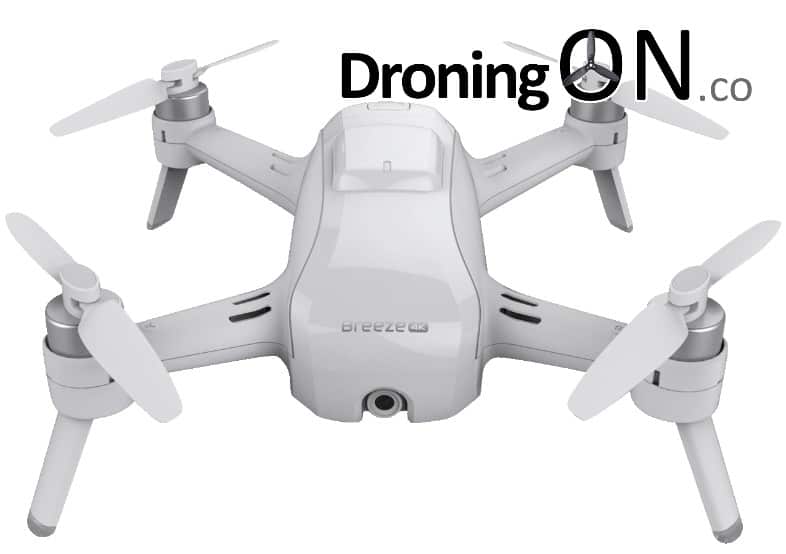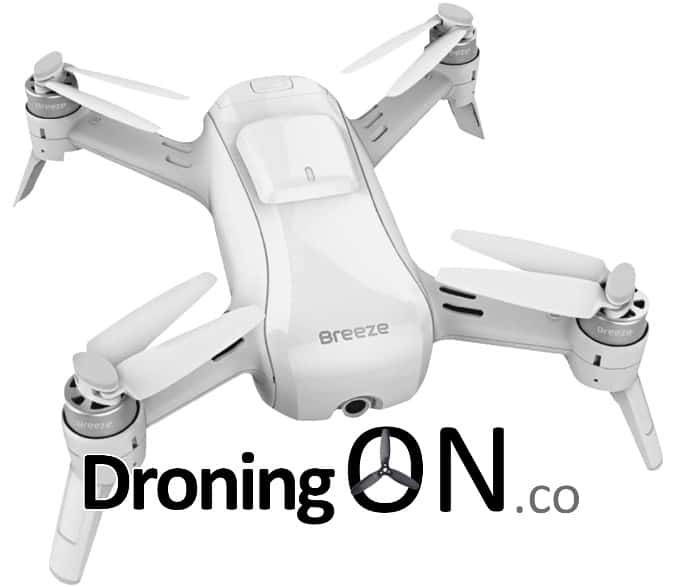 The specification for this new Yuneec Breeze Drone is as follows:
Yuneec Breeze Features
Compact Quadcopter to always keep with you
Premium 4K UHD camera

Video resolution: 4K (3840×2160) Photo: 13 megapixel, high-class umbrella chipset.

Control via smartphone (iOS / Android) including live image for perfect selfie.

Perfect indoor and outdoor stability thanks to Infrared, GPS and IPS sensors with Optical flow.

Obstacle avoidance.
Electronically Controlled Camera Tilt.
Auto Return To Home & Auto Landing

Share photos directly to Facebook & Co.

Flight modes:

Selfie

Follow me

Orbit

Journey

Return home.
Yuneec Breeze Specification
Material: plastic
Color: White
Width: 196 mm
Height: 65 mm
Depth: 196 mm
Weight: 385 g
Battery / Battery Type: Lipo battery
Delivery: Breeze, Lipo battery, charger
App-controlled: Yes
With such a feature list and the addition of a well respected manufacturer, this new product may halt the endless flow of new crowd-funded drones appearing on the market which do nothing but disappoint.
The screenshots of the Breeze app within the App Store listing give further details about the Yuneec Breeze
It is speculated however that the flight time will be approximately 10-12 minutes and that the battery may cost as much as £100/$140.
More images follow in this gallery:
---
The Yuneec Breeze is available to buy now – click here.
As we receive more information, we'll be sure to update this article! In the meantime, join the discussion via the DroningON Discussion Group!