Vantage Robotics announced this week that they are "slightly behind" schedule, with their 'Snap' drone project citing supplier delays of "several months" and "technical challenges" as the cause.
The innovative and portable pre-order funded 'Snap' drone is looking to be delayed again beyond its original delivery date due to a number of issues, some solved but some still in progress. The realistic extent of the delay is unknown but according to the blog post, the beta testing will no longer take place as soon as expected, which will no doubt have an impact on the final shipping date.
[perfectpullquote align="full" cite="" link="" color="" class="" size=""]"Unfortunately, there is a single critical component for which the vendor is several months late on their delivery schedule for both sample units and volume shipments. This has delayed both our testing as well as our anticipated release date for the Beta units."[/perfectpullquote]
In the previous "Delivery Update" issued in May this year, an initial delay was announced, pushing the delivery dates forward as follows:
[perfectpullquote align="full" cite="" link="" color="" class="" size=""]"We are going to delay sending out the first shipments until the end of July. Our target is to ship all pre-orders by the end of September. The first 5% of pre-orders sent out in July will be part of our  "Voluntary Beta" program"[/perfectpullquote]
But now, at the beginning of August we're yet to hear of any units sent out and it seems unlikely that shipping will realistically start until mid-September or beyond.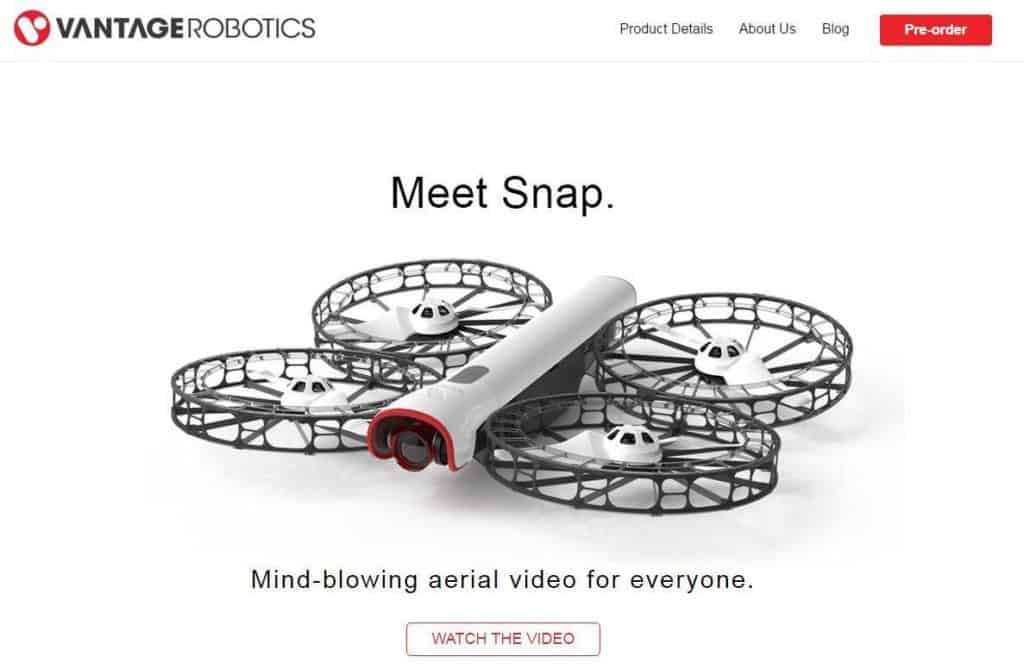 What are the issues?
In the latest "Delivery Update V2" blog post issued on the 29th July, Vantage Robotics stated three core reasons for the delay to the originally promised schedule, stating that "The team has faced three primary challenges that have been beyond our expectations".
[perfectpullquote align="full" cite="" link="" color="" class="" size=""]
Additional board revisions to optimize GPS performance by removing RF interference from our camera
Delays with our tooler completing the fuselage top injection molded part
A supplier significantly delaying sample and volume shipment for one key component[/perfectpullquote]
Tooling would appear to have been challenging for Vantage Robotics as their over-optimistic '2 week' completion timescale was forced to extend. The fuselage upper elements required substantial revision between Vantage Robotics and the Korean based manufacturer which resulted in delays, but according to the blog post, all tooling is now completed.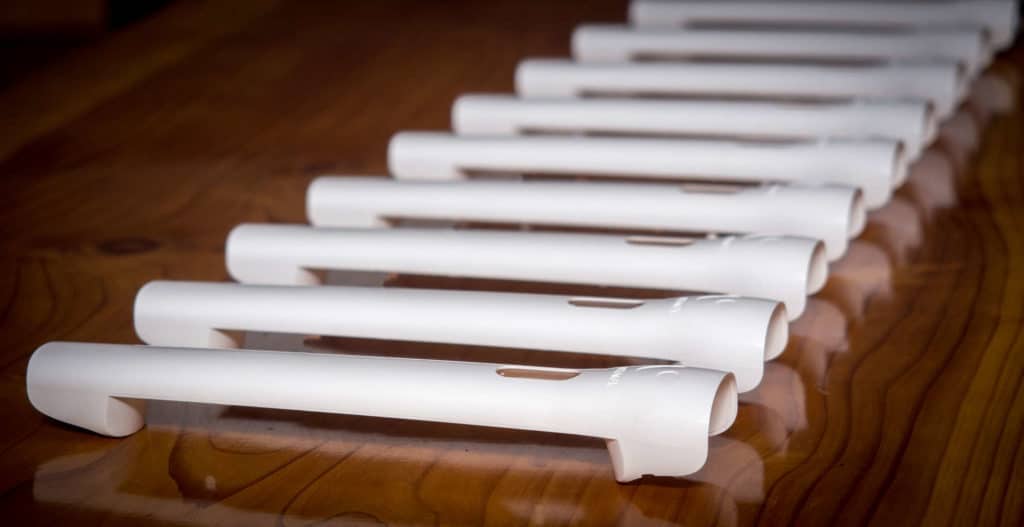 Snap is constructed of 386 unique parts with 111 being of custom design and manufacture, the remaining 275 are from 'off the shelf', this scenario poses two further challenges:
Custom parts are unproven, require design, manufacture, testing, fix-test iterations and finally shipping, they are also dependent on the manufacturing and shipping vendors delivering on schedule.
Off the shelf parts are tried and tested (generally) but still have dependency on the manufacturing and shipping vendors, plus compatibility with the custom components.
The blog states that…
[perfectpullquote align="full" cite="" link="" color="" class="" size=""]"…one critical unnamed component is several months late on their delivery schedule for both sample units and volume shipments…"[/perfectpullquote]
…this has delayed the release date for the beta units which will have a knock-on impact to the final shipping schedule. The name of the part and the vendor has been witheld but it is likely that this component relates to the core flight and/or intelligence capabilities of the Snap, perhaps camera, GPS module, ESC or flight controller.
Vantage Robotics are not the first to blame vendors/suppliers for their shipping delays, Zano and also OnagoFly communicated similar reports when faced with having to announce delays to their shipping schedule.
But where's the good news?
Its not all bad news, so lets summarise the positives that we can take from the Vantage Robotics blog post.
Design work for the battery charger and product packaging is complete, including a battery design similar to that of the DJI range with charge-state indication visible. Although this is of little consequence if then product itself is not yet ready.
According to the blog post, several elements of the Smart Phone GUI have been redesigned and images of the new interface have been shared by Vantage Robotics (above).
In addition, the design and build of jigs specifically to aid assembly is in progress, these will speed construction of the Snap components and ensure accuracy during that process.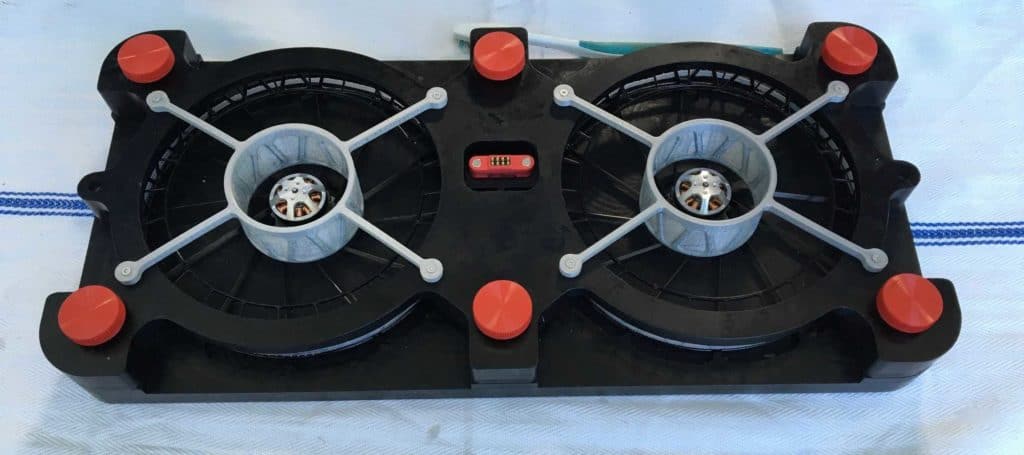 Testing will take place using 3D printed parts instead of the final manufactured elements, but this may pose an issue with regards to weight, strength and flex, none of which can be accurately tested until the final parts arrive.
Customers should also be partially reassured by the following statement from the blog post:
[perfectpullquote align="full" cite="" link="" color="" class="" size=""]"The road to completing Snap has had a few more twists and turns than we anticipated and we know this has required some patience and understanding on your side as you await delivery. Thank you for your continued support and kind words of encouragement throughout this process. We can't wait to get Snap in all of your hands and see the amazing things you are going to do with it.
Our best, Tobin, Joe, and the rest of the Vantage Team"[/perfectpullquote]
What does DroningON think?
It is quite clear that will be a delay in shipping the final product, in our opinion units will probably not meet their end-users until mid-late September or perhaps into early October, particularly due to the delay of the internal and end-user beta testing and the bug/fix iterations.
The Vantage Robotics team feel believable and we suspect that the issues and challenges faced will not hinder the success of the end-product committed to its thousands of customers.
However, Snap have growing competition in the shape of Dobby (ZeroTech) and Hover Camera (Zero Zero Robotics), both of which have impressed us but specifically Dobby due to it being out already with customers and demonstrating extremely stable footage via only EIS (Electronic Image Stabiliisation).
In our opinion, Snap is still one to watch, this innovative and feature-packed mini-drone has great potential if it performs as suggested by the early testing videos.
How about that price tag ($915)?
The very high price-point at which Snap retails ($915 or £700) is looking fairly unrealistic when compared to other alternatives in the market such as Dobby (available now) and Hover Camera (still in development).
It is a struggle to see value-for-money at this time when the cheaper alternatives priced at 1/3rd the RRP are able to accomplish the same/comparable functionality which Snap is said to include, besides the mechanical gimbal.
The only way in which Snap can truly succeed with this price tag is that upon its release, it is 100% perfect, all committed functionality must be available, incredible, bug-free, safe and predictable. The 'wow' factor must absolutely be present for it to justify this high cost.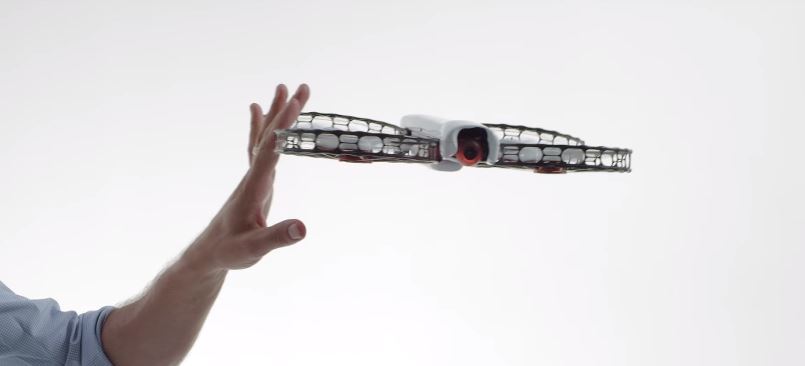 We hope to be one of the first to test review Snap, watch this space for the latest news. You can read the Vantage Robotics 'Snap' blog post here in full.
---
Have you pre-ordered Snap Drone, if so leave your comments below on your thoughts concerning the delay. Also, head to the DroningON Discussion Group to join the conversation!