When DroningON fan, Peter Bloch from New Hampshire, invested in his first crowd-funded drone project, little did he know that he would end up owning a DJI Phantom 4 and discovering a new passion.
By way of introduction, I am 63, have never played with radio control toys or drones before, and I am have only modest skills or interest in the technical aspect of things. I have never played video games. The importance of those up-front admissions is that flying a drone is brand new to me in every sense.
[perfectpullquote align="full" cite="" link="" color="" class="" size=""]"An Old Dog Learns New Tricks", his words![/perfectpullquote]
The only thing I have going for me is that I have a fair amount of experience as a photographer, and that is really what got me interested in owning a drone.
When I learned about the OnagoFly campaign last November, that is what I asked for as my Christmas present from Santa, and the jolly old fellow came through. While the campaign contribution on IndieGoGo was pledged on December 20, for some unknown reason the company shipped me one of the very first 'O' drones that they made and so I became an early adopter. I started posting regularly to the OnagoFly Owners Community on Facebook.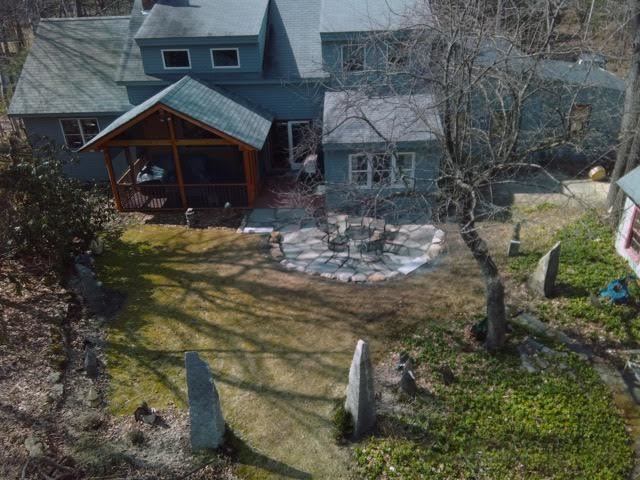 As is pretty well known by this time, the O is a tricky little thing, I had my share of problems. But I tend to be optimistic and I enjoyed the challenges of learning to fly it and make the most of this 'bratty' little drone.
Since the company was only occasionally helpful, several early O owners put together a kind of "home grown manual" which helped others in that Facebook group. It would be hard to encapsulate all my thoughts about the O in a few words, but the highlights are:
I can only manage to control it using 'Tilt' controls. Joystick mode is, I believe, for those who have played video games.

The O can capture barely usable video, but its strengths are definitely in still pictures instead.

Flying the O in any breeze over 3-5mph is exciting, but not reliable. It is much harder to control.

The O Owners Facebook community is amazing, I have made good friends there.

What I learned by flying the O has not been transferable or applicable to my later drones.
While I was learning to fly the O, my new Facebook friends were recommending that I learn to fly a radio controlled drone. So I bought a little Hubsan X4 107C. With the prop guards on, it is still smaller than the size of your hand. It flits around like a hummingbird on meth! I could barely get control of it, but with some practice, I got better. Not good, just a little better.
The good news is that it is pretty unbreakable. But the camera is pathetic and the jitters make it impossible to get good imagery.
[perfectpullquote align="full" cite="" link="" color="" class="" size=""]"Experiencing the soaring flights of these aerial camera platforms has been a joy that is so unexpected that I am bursting with the passion for it."[/perfectpullquote]
So far, what I had learned is that operating a drone with a radio controller is too difficult for my older brain, and that crowd-funded drones are not likely to live up to the promises. And that drones crash easily, but I had also learned that I was in love with the idea of seeing the world from the aerial perspective.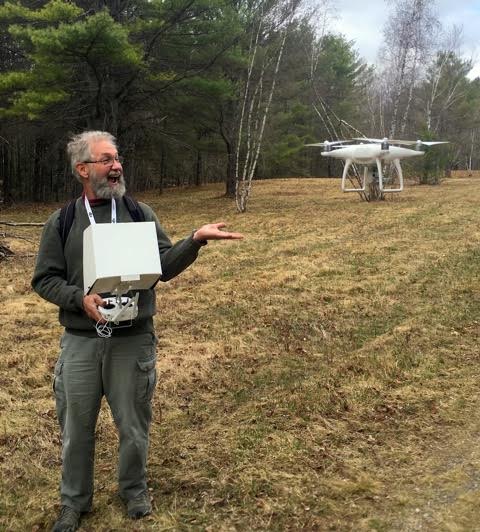 The problems I had encountered did not stop me from taking the plunge to purchase the latest-and- greatest in consumer drones, the DJI Phantom 4. Forking over $1400 for the drone (and of course significantly more for batteries and DJI Care insurance) was not an easy decision, but I am fortunate to be able to afford a gift for myself.
That was April 9th, and I have to say that this was the best expensive thing I have ever purchased. Flying this "bird" is simply amazing in every regard. I have had none of the technical problems (firmware updates, gimbal problems, etc) that others describe. Within two hours of bring my new baby home, I had it up in the air and was taking high quality images.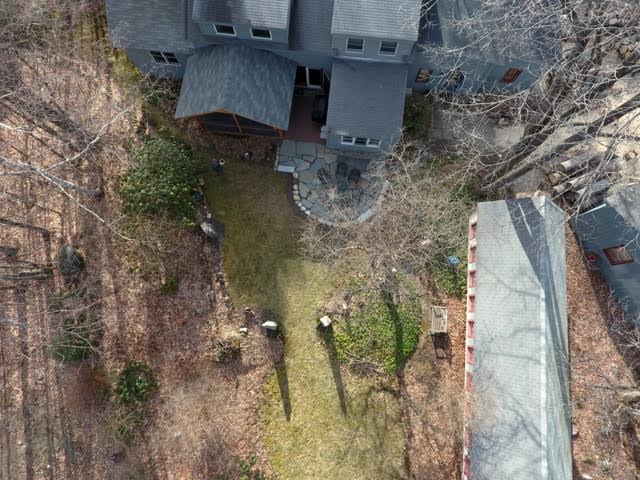 I exerted great self-discipline on myself to keep the P4 in Beginner Mode for two days. I also watched every one of the DJI tutorials about setup and basic flying. I was cautious about my flights, with slow movements and the willingness to let go of the sticks at any sign of confusion on my part, and methodically think my way out of the sticky spot.
In somewhat typical-for-me fashion, I have become obsessed with flying my Phantom 4  – I have had it up in the air every day for the first month. The only exception was a day that it rained continuously! After three days of Phantom 4 ownership, I was already taking remarkable (IMHO) stills and videos which I was sharing with a select group of friends, who were stunned.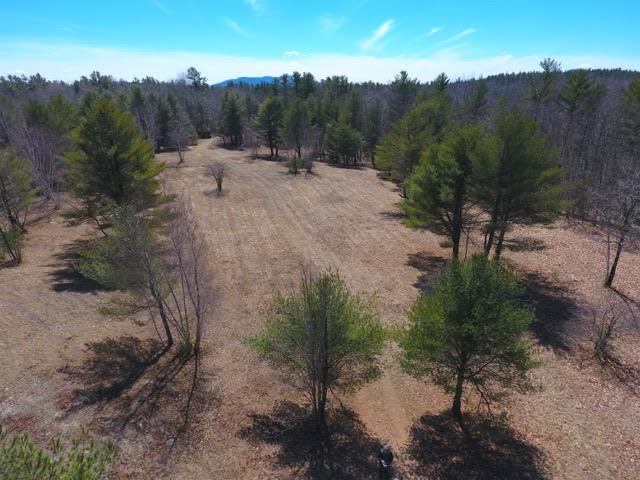 Most people use their drone to take pictures from up above, often getting the "Big Picture" like the eagle can see. I like that kind of imagery too, but my hope is that I can find a way to use the Phantom 4 for something more personal and intimate in scale. So after just ten days of flying, I embarked on my "ultimate" creative project that I have envisioned, going back to my first thoughts of having an O drone: videotaping on a narrow brook near to my home in New Hampshire.
This is a location I have been photographing since I was a teenager, always with my feet on the ground. Flying on this brook means negotiating some very tight passageways between branches. It is exhilarating and nerve-wracking, but so far I have no crashes or drownings, and I am very pleased with the results I am getting. You can see an early draft compilation of clips here:
I continue to be challenged my some of the technical hurdles, as well as the simple act of flying my drone while it is facing towards me. I keep practicing that skill and I suppose I have made some progress, but I also can accept that aging has taken away some of my mental plasticity. The saving grace in all this is that flying a modern expensive quadcopter is so easy and safe and the support I get from Facebook groups and individual friends I have made there had been immeasurably helpful. In turn, I get to be helpful to others, that is the best gift of all, perhaps.
Experiencing the soaring flights of these aerial camera platforms has been a joy that is so unexpected that I am bursting with the passion for it. I visualize potential shots in my dreams, I am exploding with a burst of creativity that is a truly liberating moment in my life.
I have no idea where the creativity will be channelled next, but it is a daily revelation that I look forwards to happily.
---
Written by Peter Bloch | Photos by Tom Bloch
Are you 60+ and flying drones or quadcopters? If so, tell us about it via the comments section below. Also join the discussion on the official DroningON Facebook Discussion Group.