The DJI Smart Controller has changed how easily we can 'drone' these days, and the latest firmware released provides additional benefits, including DJI Phantom 4 v2.0 support, plus DJI Goggles support via USB.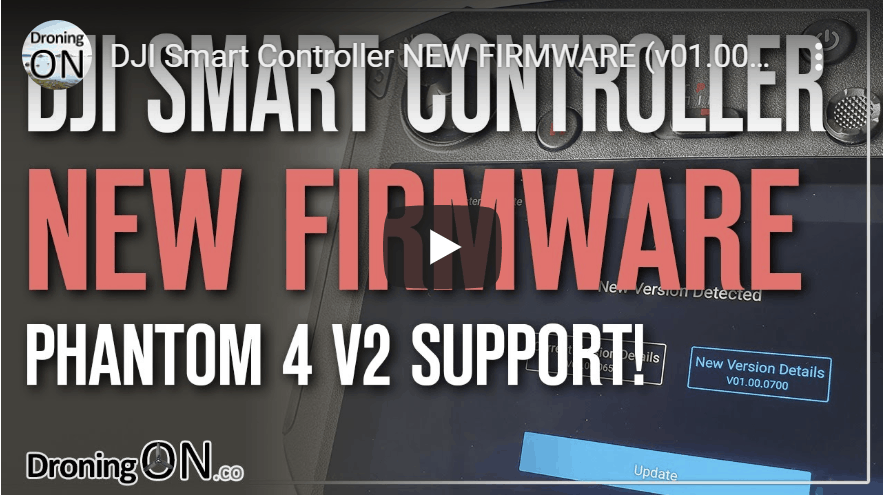 The latest firmware brings with it a variety of updates and improvements, not only to the additional capabilities but also to the UX, operating system and general usability of the Smart Controller.
What's new in v01.00.0700
Added support for Phantom 4 Pro v2.0. Under Aircraft Management, the Phantom 4 Pro v2.0 can now be added and managed.
Added ability to view HDMI live broadcast by connecting the goggles v01.00.05.00 or above) to the DJI Smart Controller (v01.00.07.00 or above). By connecting the goggles to the DJI Smart Controller using USB-C cable, users can see the camera view of the air unit on the screen of the Smart Controller, and then can transmit the live view from the Smart Controller to other display devices through an HDMI cable.
Optimized the overall user experience of the Smart Controller
You can grab the latest firmware now by launching your DJI Smart Controller, connecting it to WiFi and allowing it time to notify you of the update. Following update, you will be required to recalibrate the control sticks of the controller.
---
Be sure to join the DroningON Discussion Group for the latest news, reviews, exclusives and interviews from the drone industry!