On 27th February a YouTube channel under the name of 'Lauren Krem' uploaded two videos showing an aggressive assault of two drone operators, followed by the destruction of their drone.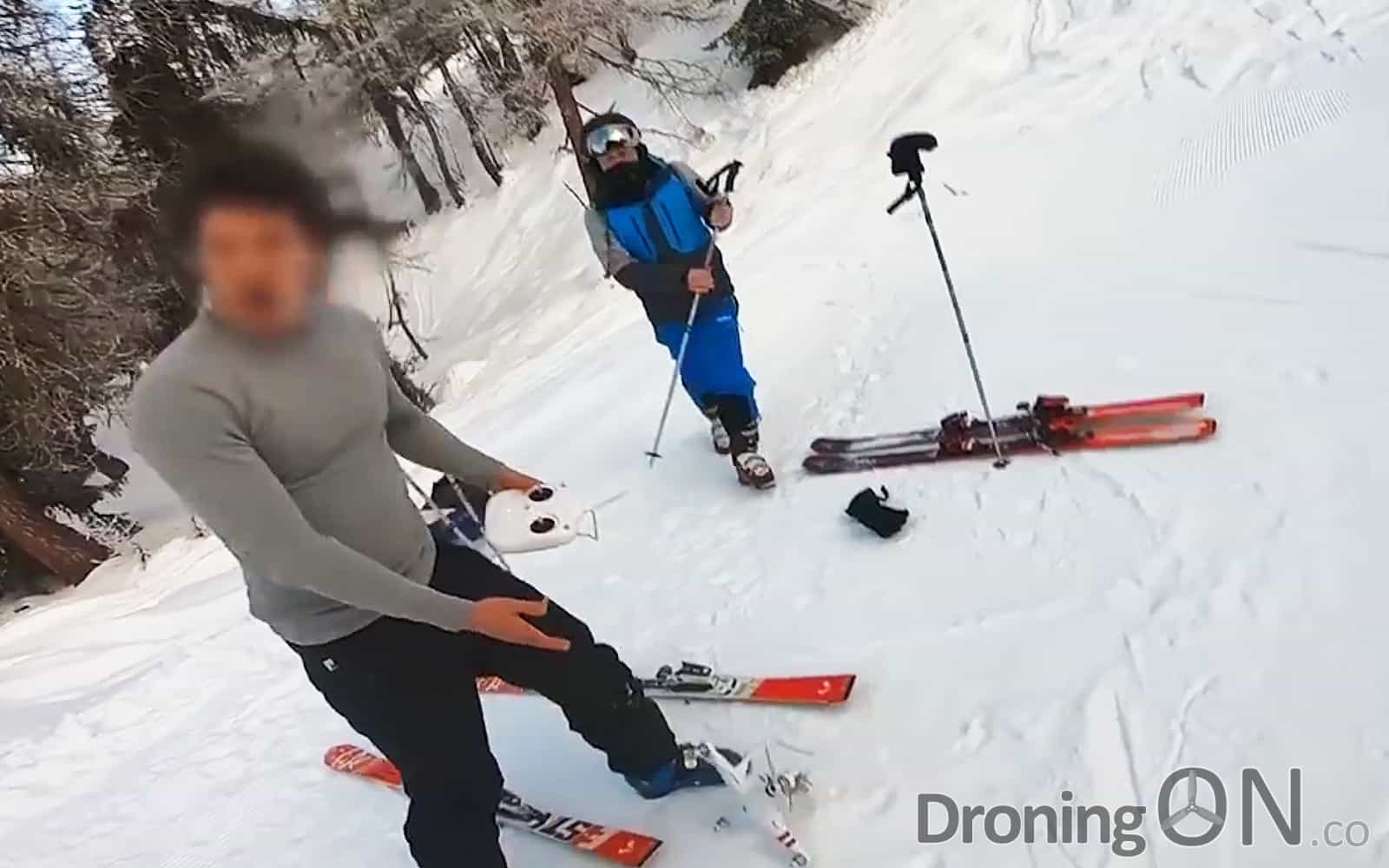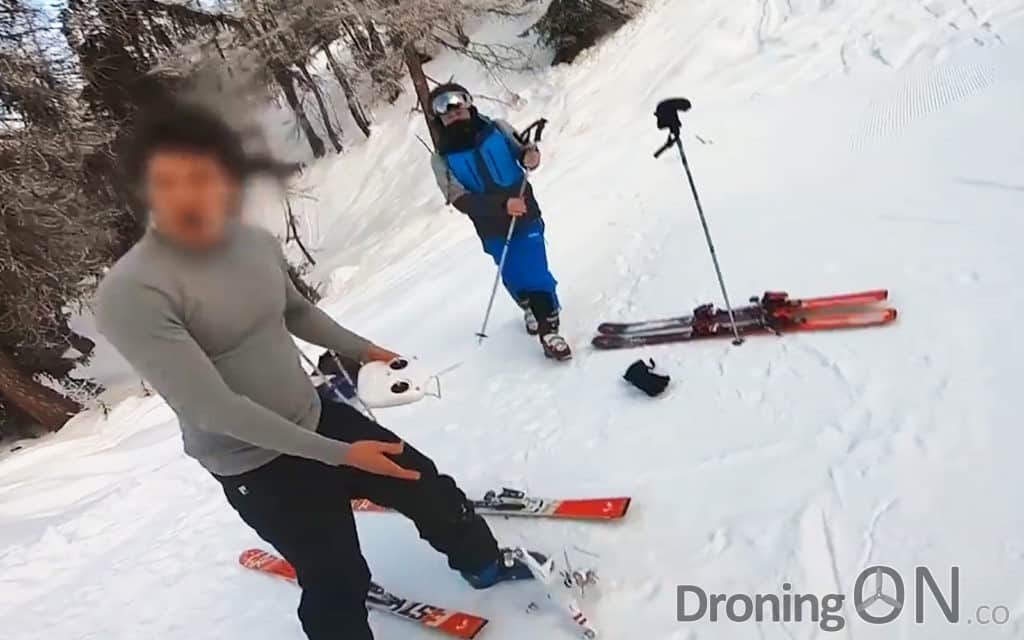 There has been much doubt and suspicion around the authenticity of this video with rumours circulating that it might have been staged or setup, but for many the scenario appears real and shocking.
As a skier descends at speed down a Les Arcs slope in France, he is passed closely by a DJI Phantom 3 Standard drone travelling up the hill at low altitude.
The skier stops and confronts the operators, shouting loudly with abuse and foul language. As the drone operators bring the aircraft in to land, the skier attacks it with his ski poles, bringing it down to the ground abruptly.
After further abuse and shouting, the skier turns and leaves the scene, his girlfriend was also conveniently filming the incident from the other side of the slope.
See our full video analysis…
Be sure to SUBSCRIBE to our YouTube channel for the latest news, reviews and exclusives from the industry!
Is it real or fake…
Numerous comments have been posted in response to the video with many claiming that the incident appears to have been staged, one key reason being that the French skier opts to initiate the confrontation in English instead of French, a strange approach considering that Les Arcs is a French resort.
When confronted with this suggestion, the author of the videos responded rudely in YouTube comments as follows:

Another oddity is that at the point where we spotted this video, we noticed that the views were approaching 100,000, however revisiting the video now shows a dramatic reduction in the view count.
There is one key reason as to why this occurs on YouTube, if a content creator has paid for views but the automated algorithm detects this, invalid views are then removed.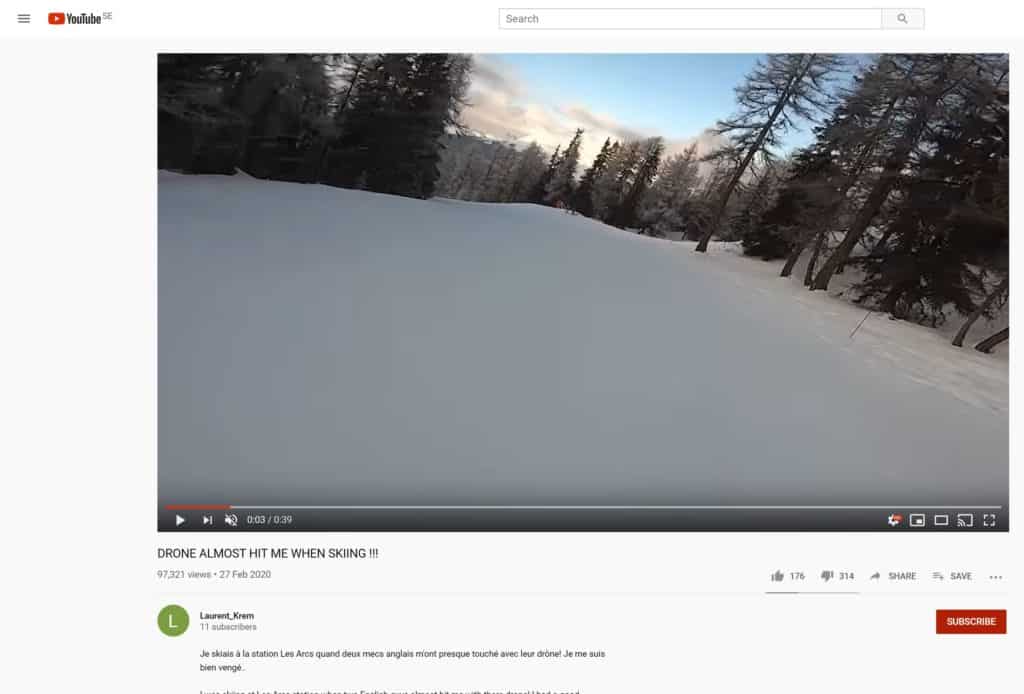 Drones are not permitted for use at the Les Arcs ski resort as it is covered by a NFZ (No Fly Zone), in addition the dialogue and interaction between the individuals feels staged.
What do you think real or fake? Comment below and let us know your thoughts, also share this article.
---
Be sure to join the DroningON Discussion Group for the latest news, reviews, exclusives and interviews from the drone industry!