Fat Shark should be worried as DJI enter the FPV market with an impressive low-latency digital video solution, transmitter and goggle set which is sure to get the market excited.
The new 'DJI Digital FPV System' incorporates a HD video system for onboard video, receiver, goggle set and transmitter which together may change the FPV industry.
With latency as low as 7ms up to 4km range, this new set from DJI will have FPV manufacturers trembling. Offering impressive resolutions far beyond the limitations of analogue at 1080×720 with an aspect ratio of 4:3, and 1440×810 with an aspect ratio of 16:9.
The cost of this new system may concern some, at over $800 for the basic package. However, a set of HDO Fat Shark goggles cost around $500 and therefore the set is actually not bad value, but only for the medium-to-professional racer.
We will have a full video opinion of this new set shortly, be sure to subscribe to our YouTube channel.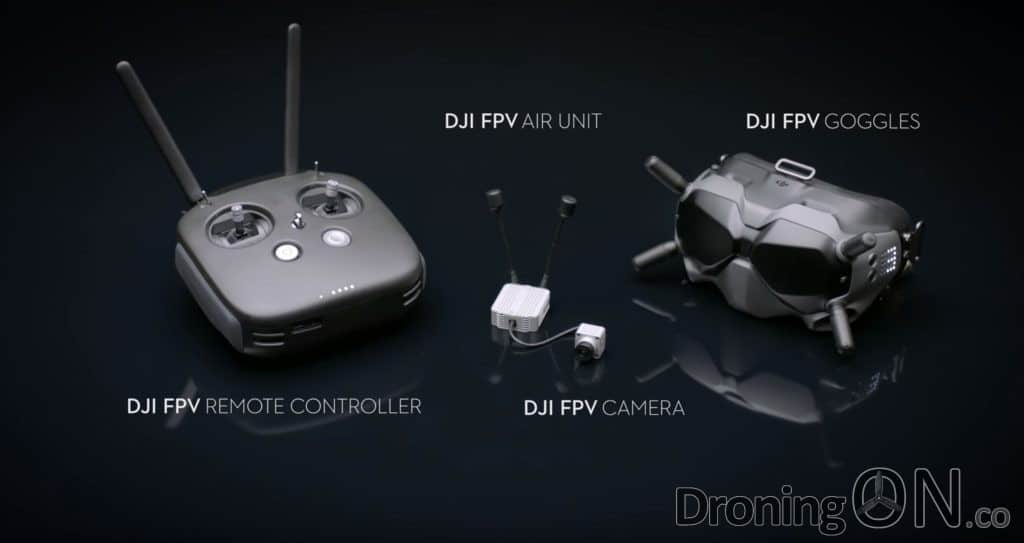 Have you flown FPV before or are you very much a videographer DJI operator? Does this get you excited? Comment below with your thoughts!
---
Be sure to join the DroningON Discussion Group for the latest news, reviews, exclusives and interviews from the drone industry!