A frustration of any three-axis mechanical gimbal is the missing fourth axis, responsible for removing the 'bounce' effect while walking or running. Does this StartRC accessory solve it?
Priced at only £39 (EU/UK) / $39 (USA) this new DJI Osmo Pocket accessory from StartRC is suggested as the solution for fixing fourth-axis movement, normally solved (but rarely mastered) by perfecting the 'Ninja Walk'.
With so many accessories appearing on the market for this pocket-sized camera, not all live up to the hype and so we put this new accessory to the test in our 4K comparison.
Watch our full review & test…
Be sure to SUBSCRIBE to our YouTube channel for the latest news, reviews and exclusives from the industry!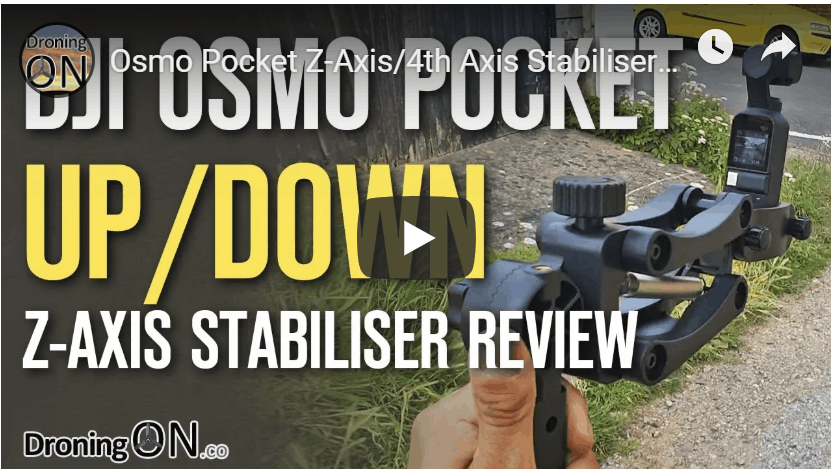 Do you own a DJI Osmo Pocket and if so, would you buy this new accessory? Comment below with your thoughts!
---
Be sure to join the DroningON Discussion Group for the latest news, reviews, exclusives and interviews from the drone industry!