The DJI Osmo Pocket was launched a month ago and we were lucky to have received a unit two weeks before launch as an early reviewer. This has given us lots of time to put together the ultimate list of improvements which could make this device even better.
This article must be prefaced with making clear that we absolutely lovely the Osmo Pocket, but as with any first-generation device, there are always irritations which are open for improvement.
As the smallest device currently available boasting 4K video resolution, half-inch camera sensor, 3-axis mechanical gimbal, mini touch-screen, two hours of battery time and a variety of impressive features and accessories, the DJI Osmo Pocket has impressed so far, but a few tweaks could make it even better.
Having now had the DJI Osmo Pocket for over six weeks, we have prepared a list of the key issues to be addressed either in this model via firmware/software updates, or in the DJI Osmo Pocket 2.
NOTE: You can buy the DJI Osmo Pocket direct from DJI here!
Watch our full Osmo Pocket video…
Be sure to click SUBSCRIBE to ensure that you don't miss future videos, in the meantime enjoy this video in glorious 4K!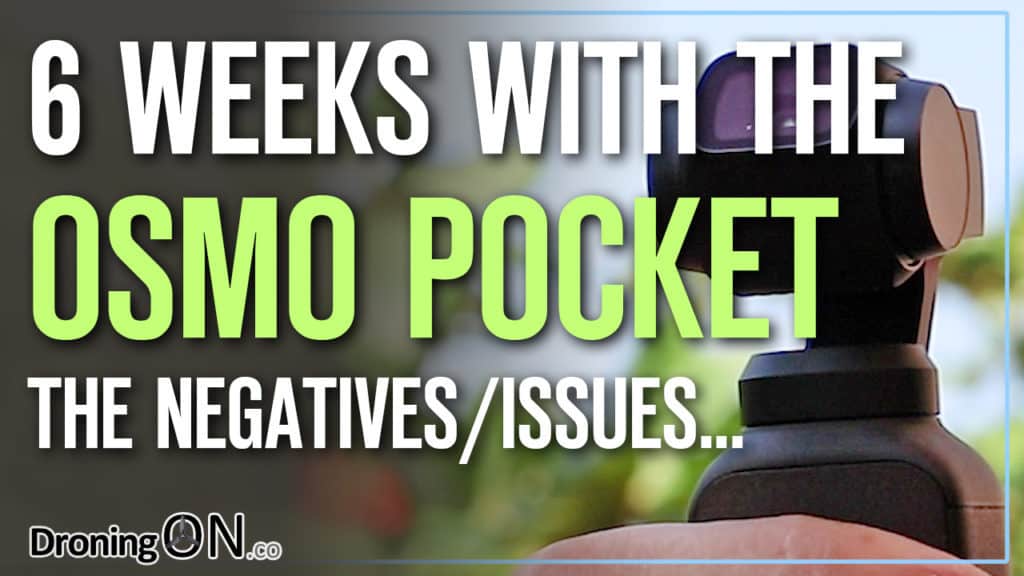 Despite the issues raised in this video, we still admire the DJI Osmo Pocket and carry it with us regardless of where we are going as we have found it to be a suitable replacement for our SLR camera for filming content for our YouTube channel.
NOTE: You can buy the DJI Osmo Pocket direct from DJI here!
Other DJI Osmo Pocket Review videos…
We have so far published a selection of comprehensive DJI Osmo Pocket videos, which are all listed below:
---
Be sure to join the DroningON Discussion Group for the latest news, reviews, exclusives and interviews from the drone industry!