DJI has just launched a new portable camera named the 'Osmo Pocket' at their 'Because Life Is Big' event in New York.
Launched during a small event at the 'Good Morning America' Studios in Midtown Manhattan, DJI has just added a new model to their Osmo range.
This impressive micro-scale vlogging and action-camera incorporates a 3-axis mechanical gimbal, full colour touch-screen and a comprehensive selection of modes which may allow it to become a serious contender for the recently launched GoPro Hero 7 series.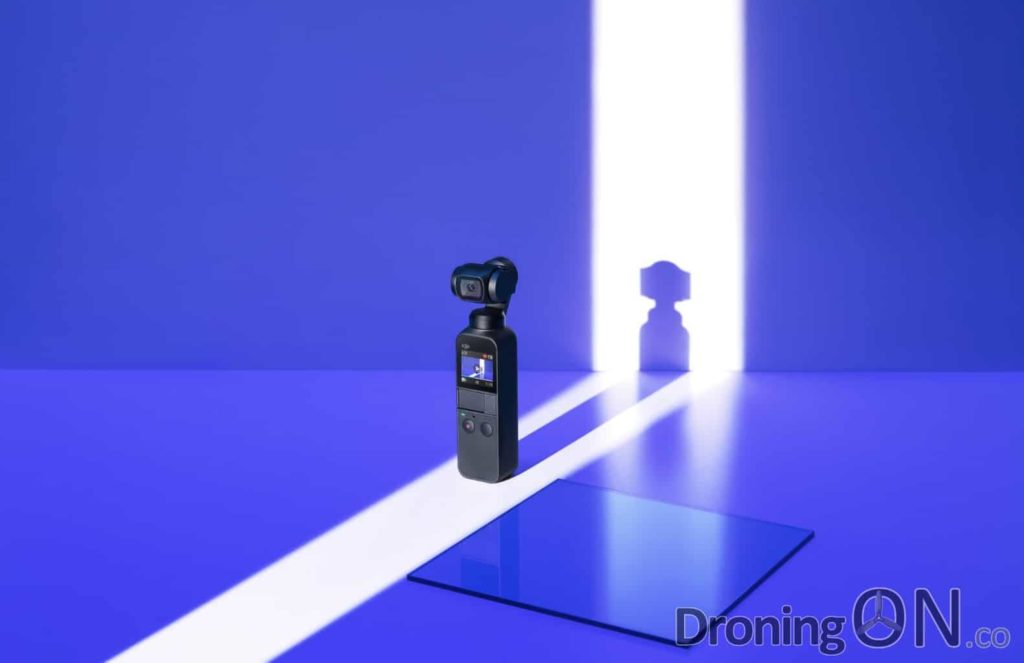 The DJI Osmo Pocket boasts a top video specification of 4K @60fps with a bitrate of 100mbps, in addition its 1/2.3″ sensor is coupled with a mechanical focus enabling sharp near/distant object shots.
The new model also brings with it a new DJI app called 'DJI Mimo', this 'creation suite' allows quick and easy production of visual mixes from captured footage.
Two weeks ago, DJI kindly sent DroningON this exclusive new product for early test and review. We are therefore proud to present our full early review below.
DJI Osmo Pocket Unboxing & Setup…
DJI Osmo Pocket 4K Full Test Review
DJI Osmo Pocket Accessories Review/Preview
DJI Osmo Pocket Low Light/Night Test
DJI Osmo Pocket Slow Motion/120fps Test
The latest ultra-portable mechanically stabilized platform from DJI also offers the following features:
Panorama 180 degree + 3×3
12mb/px photos
Slow Motion mode
Face Tracking
Active Track
The DJI Osmo Pocket can be coupled with a smart phone to provide a 'camcorder' experience courtesy of the feature-packed app 'DJI Mimo' but this little device can also be used entirely stand-alone thanks to its full colour, touch-screen display.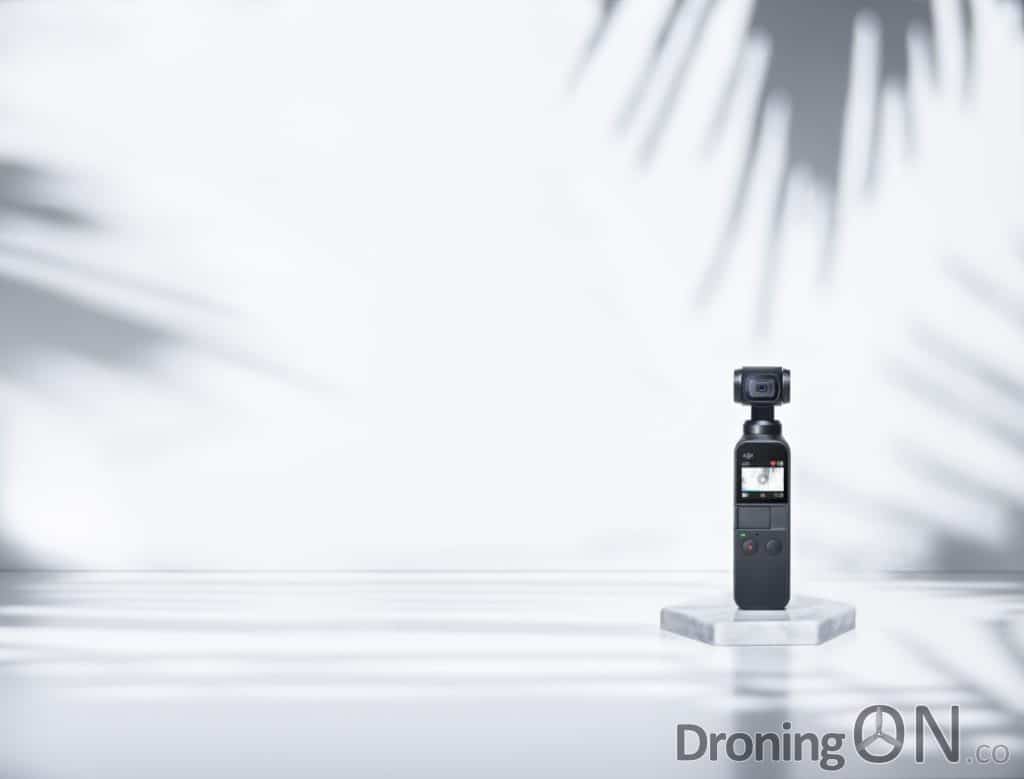 Weighing in at a mere 116g, the DJI Osmo Pocket is on-par with the GoPro Hero 7 Black at precisely the same weight, but the form-factor of the DJI competitor is far more convenient for vloggers and those on the move, in addition the mechanical gimbal provides a far more fluid video experience.
The new DJI Osmo Pocket is available direct from the DJI Store for delivery worldwide, take a look here.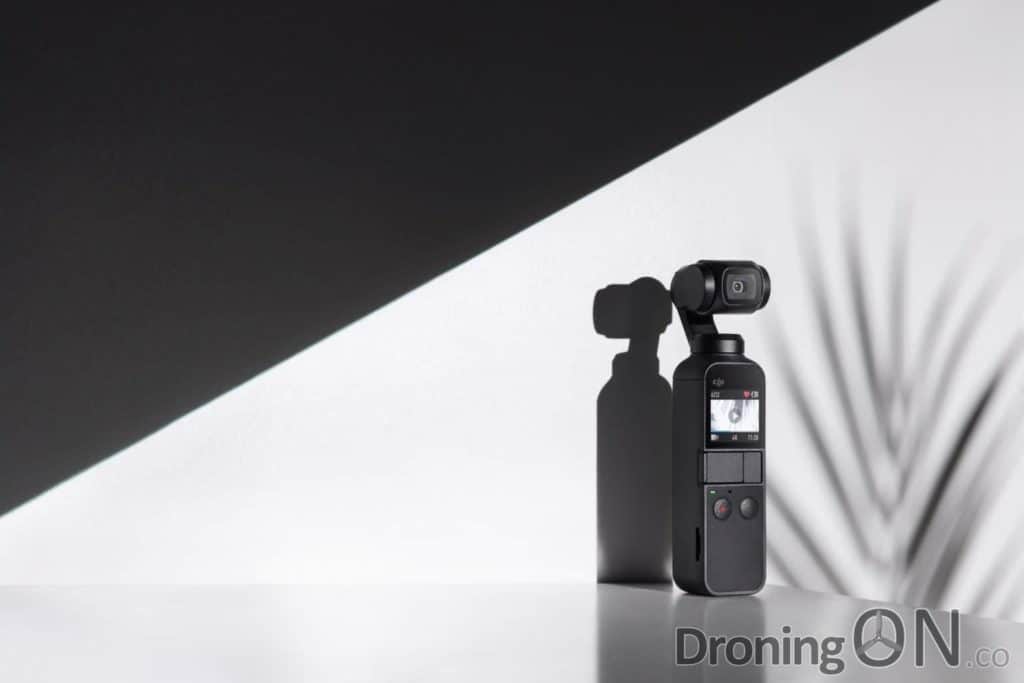 DJI Osmo Pocket Specification
Dimensions
121.9*36.9*22.75mm
Weight
116g
Controllable Range
Pan: -230° to +50°
Tilt:-95° to 50°
Roll:  ±45°
Max Controllable Speed
120°/s
Sensor
1/2.3" CMOS; Effective pixels: 12M
Lens
FOV:80° F2.0
ISO Range
photo:100-3200
video:100-3200
Electronic Shutter Speed
8s - 1/8000s
Max Image Size
4000 x 3000 pixels
Still Photography Modes
Single Shot; Video; Panorama; Timelapse; Motionlapse
Video Resolution
4K Ultra HD: 3840 x 2160 24/25/30/48/50/60p<br>FHD: 1920 x 1080 24/25/30/48/50/60<br>
Max Video Bitrate
100 Mbps
Supported File Formats
FAT32(≤32 GB); exFAT (>64 GB)
Photo Formats
JPEG/JPEG+DNG
Video Formats
MP4/MOV (MPEG-4 AVC/H.264)
Supported SD Cards
Micro SD; Max. Capacity: 256 GB
Audio Output
48 KHz; AAC
Type
LiPo
Capacity
875 mAh
Energy
6.738 Wh
Voltage
7.7V
Operating Temperature
0° to 40° C (32° to 104° F)
Operating Time
140 mins
Charging Time
90 mins
We will be filming a range of additional reviews and video content with the DJI Osmo Pocket and so be sure to SUBSCRIBE to our YouTube channel.
---
Join the DroningON Discussion Group for the latest news, reviews, exclusives, interviews and more from the drone industry!