The DJI Mavic 2 Enterprise has just been launched by DJI, focused on providing drone operations to the commercial, emergency (search and rescue) and professional sector.
Offering a range of enhancements designed especially to appeal to professional and commercial drone operators, the new Enterprise model will prompt new thinking in the possibilities of drone flight.
[perfectpullquote align="full" bordertop="false" cite="" link="" color="" class="" size=""]Expand your capabilities in close range operations with the Mavic 2 Enterprise – your on-hand tool that is ready to be deployed at the whim of your disposal – anywhere, anytime.[/perfectpullquote]
Based on the Mavic 2 Zoom, the Mavic 2 Enterprise features a 12 megapixel camera, mechanically stabilized by a 3-axis gimbal for silky smooth footage, and of course includes a 2x optical zoom, supplemented by 3x digital zoom.
The app has also been redesigned to offer encrypted connection, password protection and GPS timestamping. A major highlight is the introduction of the new DJI 'AirSense' technology, whereby an inbuilt receiver will alert the drone operator of ADS-B signals from nearby aircraft.
A range of Mavic 2 Enterprise Add-Ons…
Incorporated into the design of the Mavic 2 Enterprise is the capability to attach a number of accessories, including speaker, spotlight and light beacon. This range will no doubt grow as demand for this drone evolves.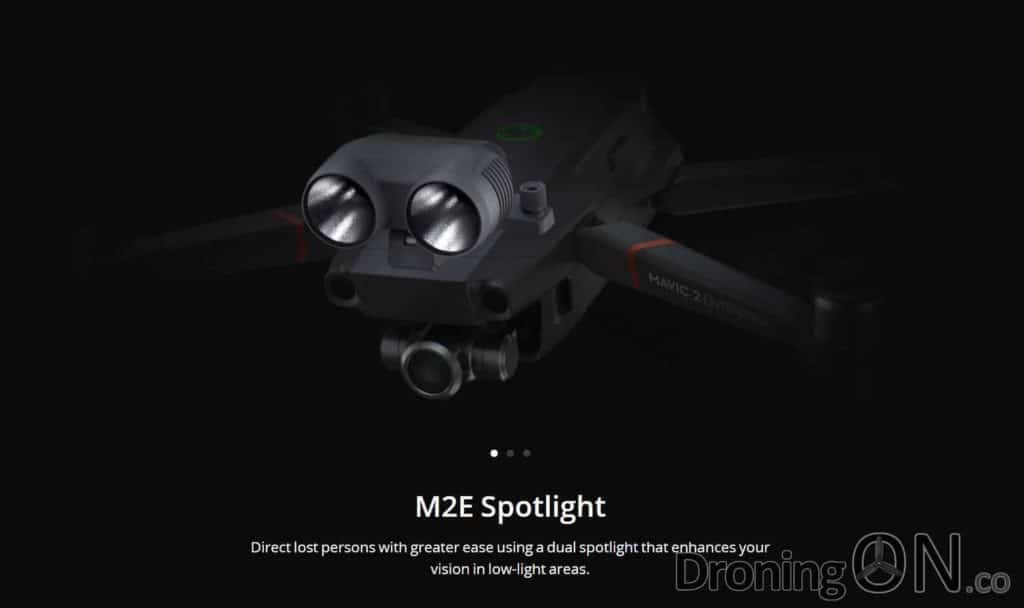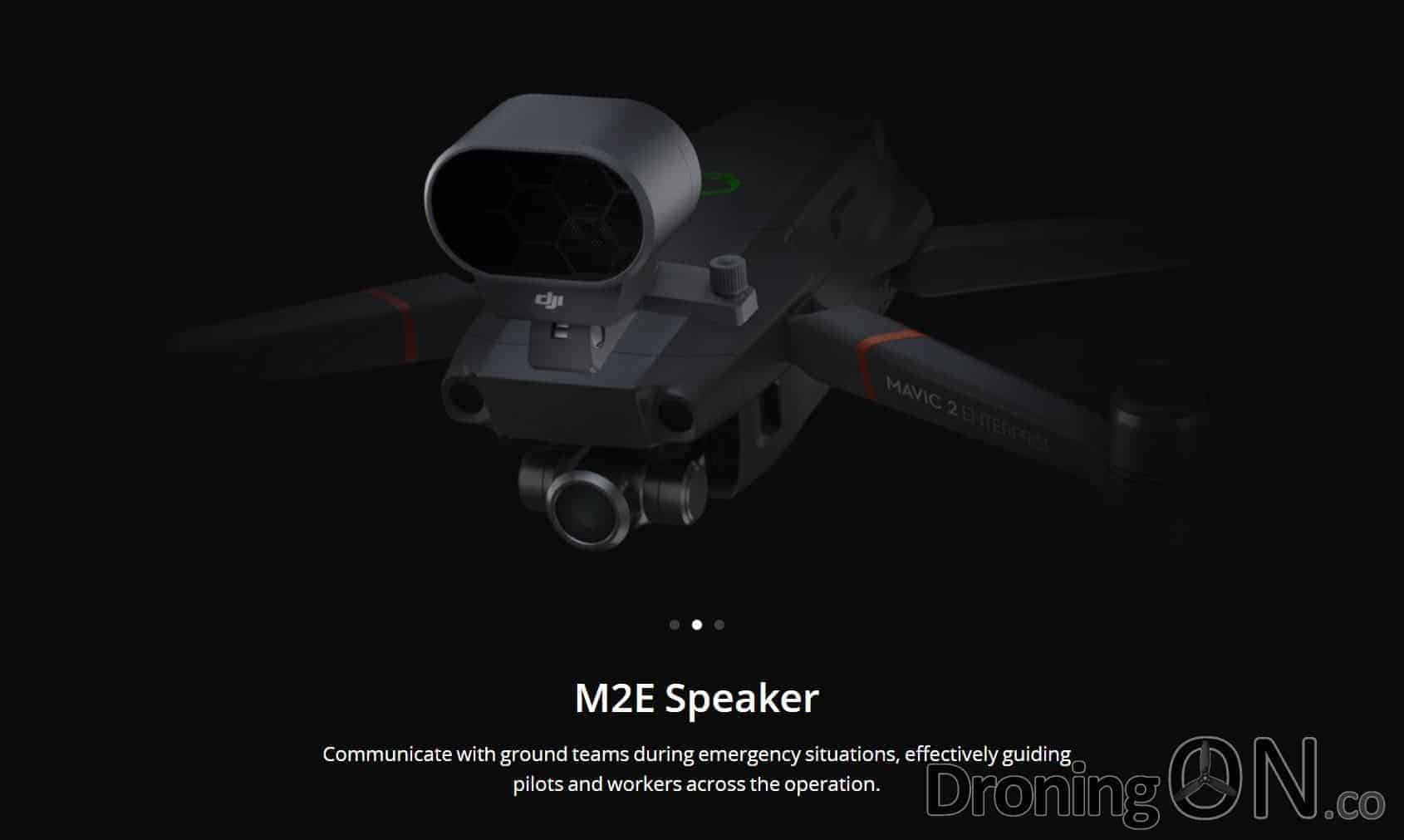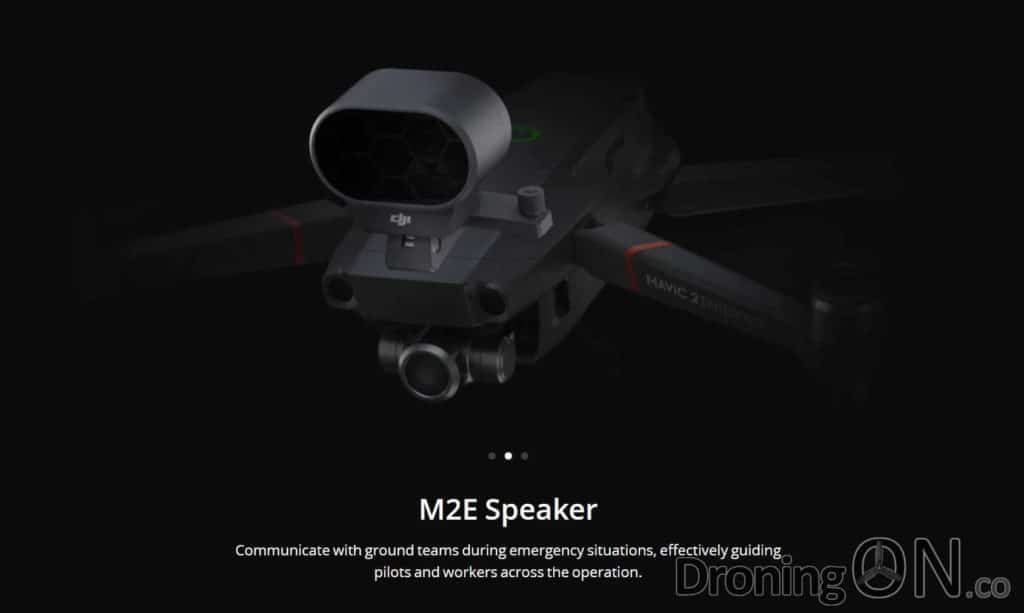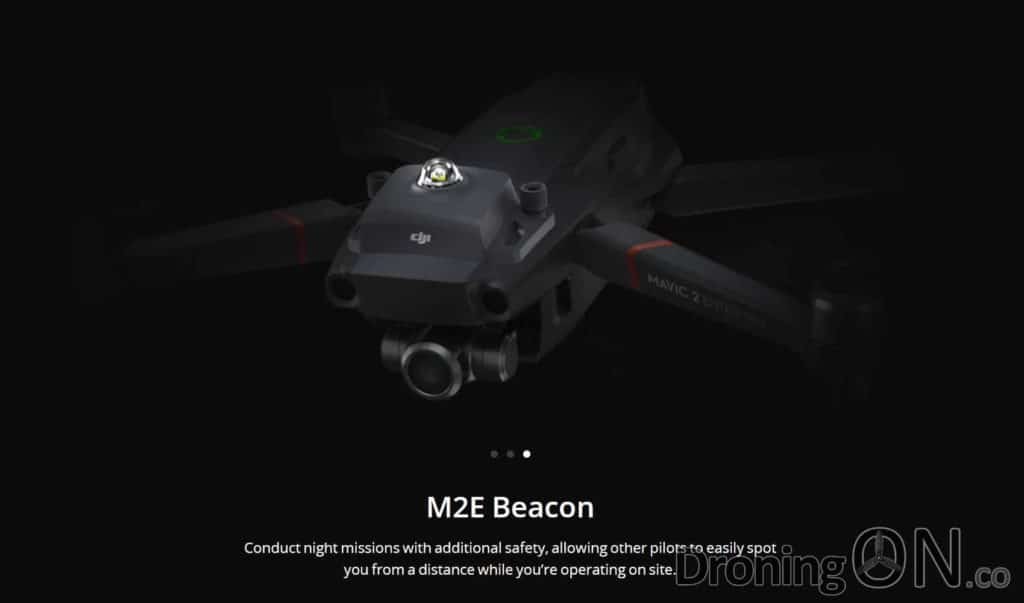 And what else…
Besides the above enhancements, the DJI Mavic 2 Enterprise also offers 24Gb onboard storage instead of just the 8Gb featured on the baseline model. It also provides self-heating batteries which will help with flying in colder climates.
You can read more about the new DJI Mavic 2 Enterprise via the DJI Store, the video below also demonstrates the use of the speaker feature, an accessory which opens up interesting opportunities.
---
Be sure to join the DroningON Discussion Group for the latest news, reviews, exclusives and interviews from the drone industry!