Being pitched as "The Drone that flies itself", the  new model named 'Hover 2' from Zero Zero Robotics is long overdue, but this innovative new design may introduce fresh competition for the current market-leader, DJI.

The original Hover Camera drone launched in 2016 and was generally liked by consumers due to its folding compact size.
Available functionality and video quality was adequate considering technology available at the time of launch, plus it was introduced to a market where the average consumer video drone was still retailing at prices far beyond $1000.
The new Hover 2 at this time has no available specification but it launches on the 14th November. Just a short teaser video is available on which we have just provided analysis.
Watch our video analysis…
Be sure to SUBSCRIBE to our YouTube channel to be the first to watch our exclusive reviews of new drones.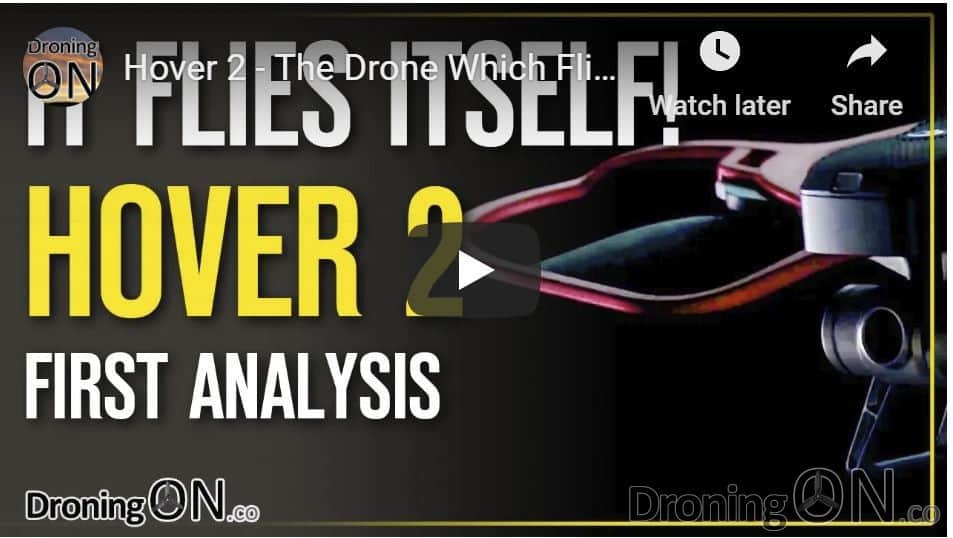 Where to buy…
Instructions to buy
Full specification…
We will publish the full specification of this drone upon its launch, in the meantime please review our analysis video above.
---
Be sure to join the DroningON Discussion Group for the latest news, reviews, exclusives and interviews from the drone industry.