The UK giant Argos, has accidentally printed full details and photos of the DJI Mavic 2 drone, a product which is yet to be even launched by the market-leading manufacturer. The accidental leak exposes two variants of the new drone, the 'Zoom' and 'Pro'.
Another turbulent week for DJI as details of their unreleased drones are leaked by UK retailer Argos, but was this leak the fault of the retailer, or did DJI fail to notify them of their event cancellation.
Keep a CLOSE EYE on the DJI News-Room for more information!
We went LIVE to an Argos store…
On the day of the leak, we streamed live on YouTube and visited and Argos store to confirm whether or not the images being shared online were real or photoshops, you can watch the stream here: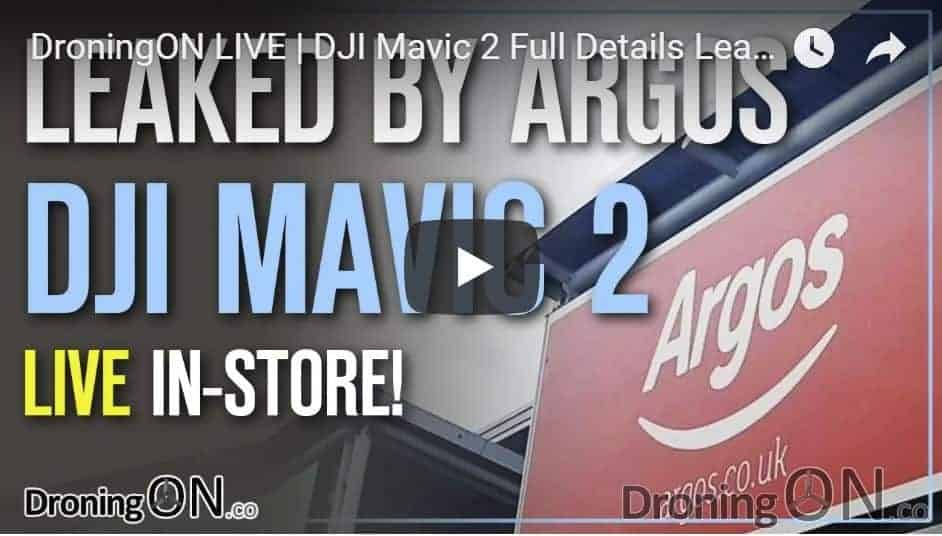 Whilst in the store, we questioned Argos staff, they were unaware of the error in the catalog, but as we departed we noticed that staff were starting to pick up and move the piles of catalogs stacked at the front entrance, potentially to minimize the damage.
We took a few Argos catalogs with us and then streamed a second live video to take a closer look at what it reveals.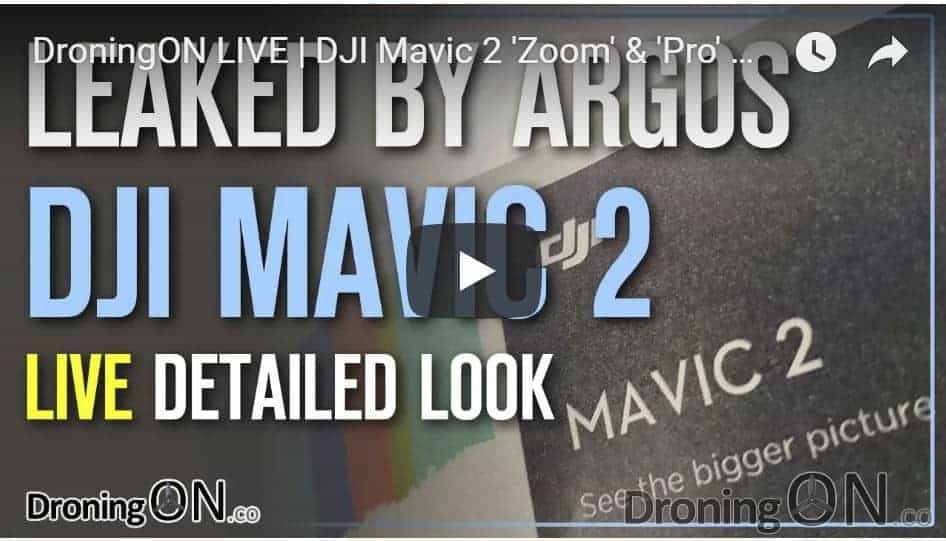 DJI respond to the leak…
A Facebook user called 'Isa Turan' contacted DJI via their Facebook page to ask whether this leak was legitimate or not, DJI responded fairly quickly to explain that the catalogue was pre-printed prior to the postponement of the 'See The Bigger Picture' event:
However, the post and the response from DJI have since vanished and are no longer visible suggesting that DJI management were not happy with the explanation issued by their social media team.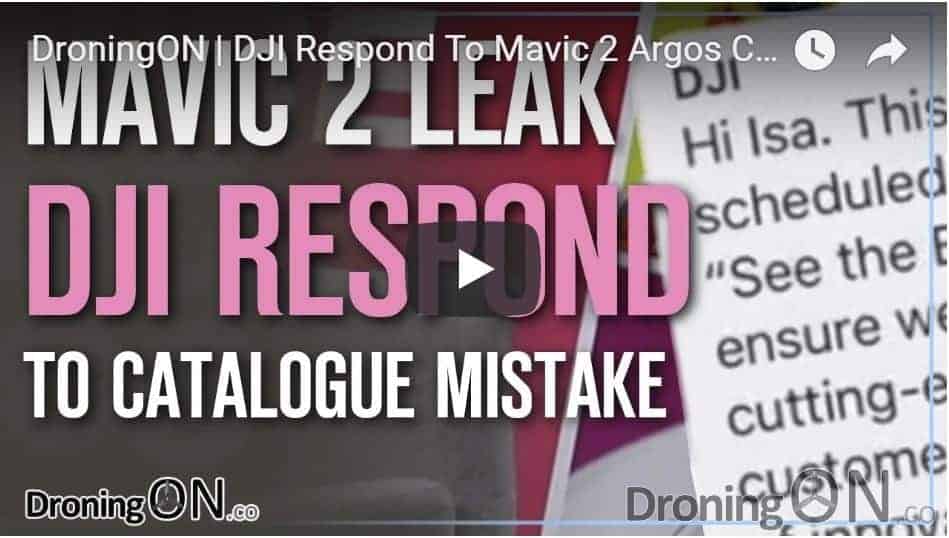 Argos reveal the Mavic 2 'Pro' and 'Zoom'…
DJI has not even officially announced the new drone but the leak reveals details which have at this time only been the subject of speculation.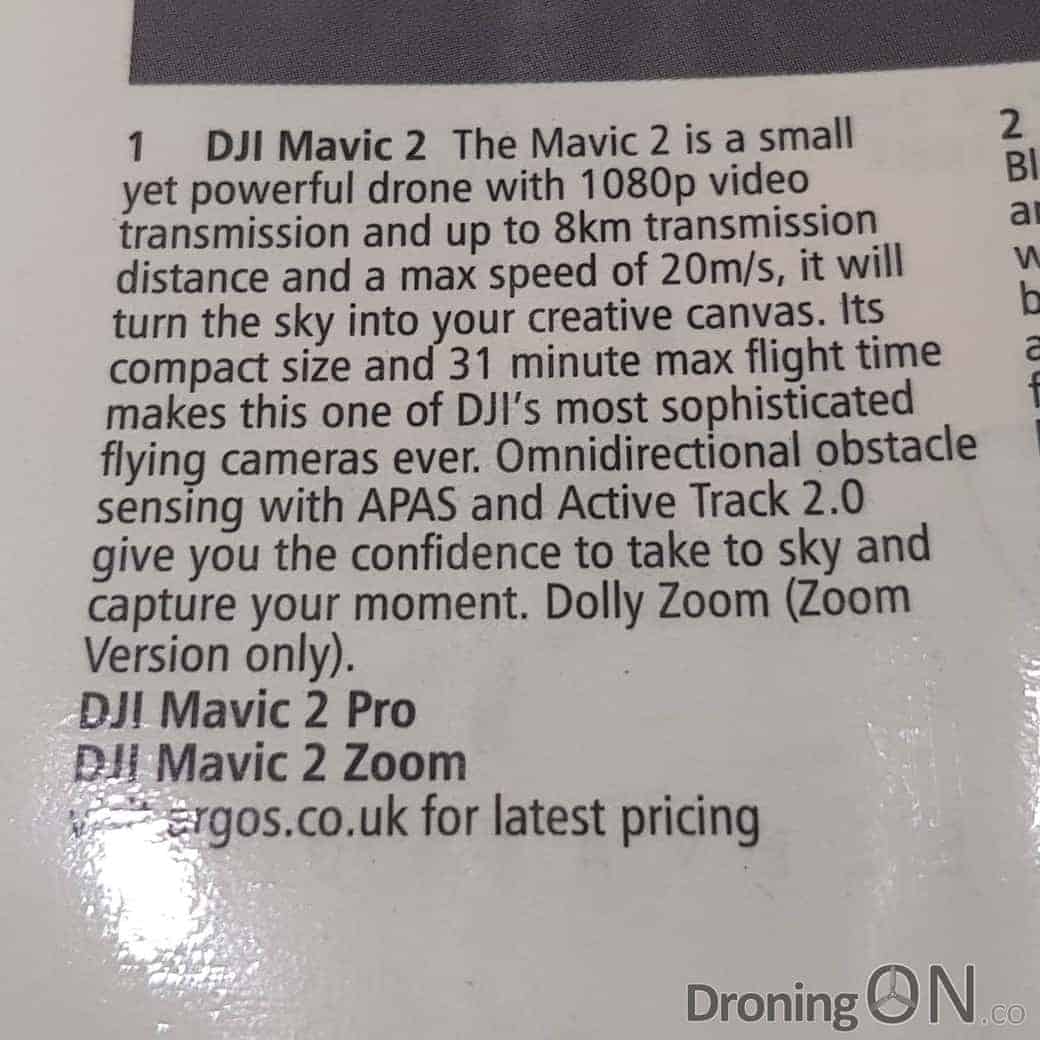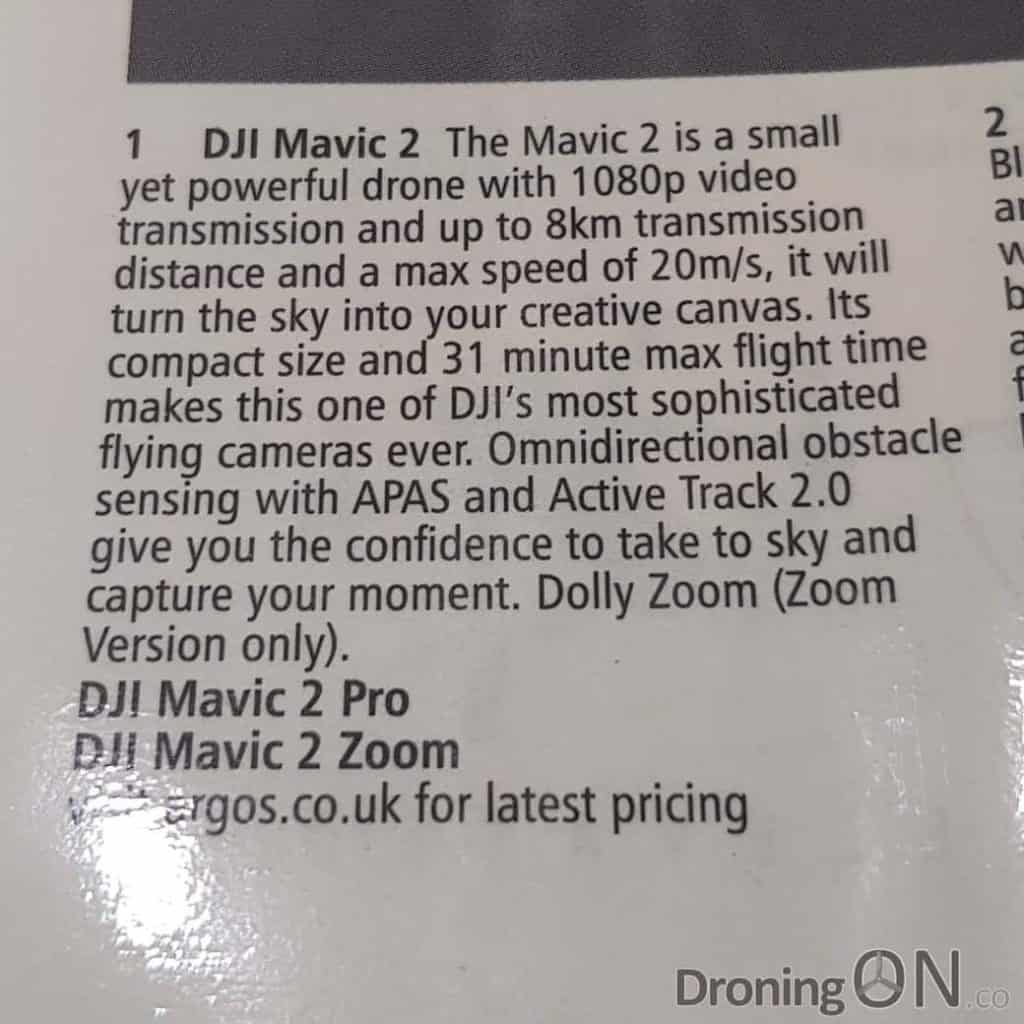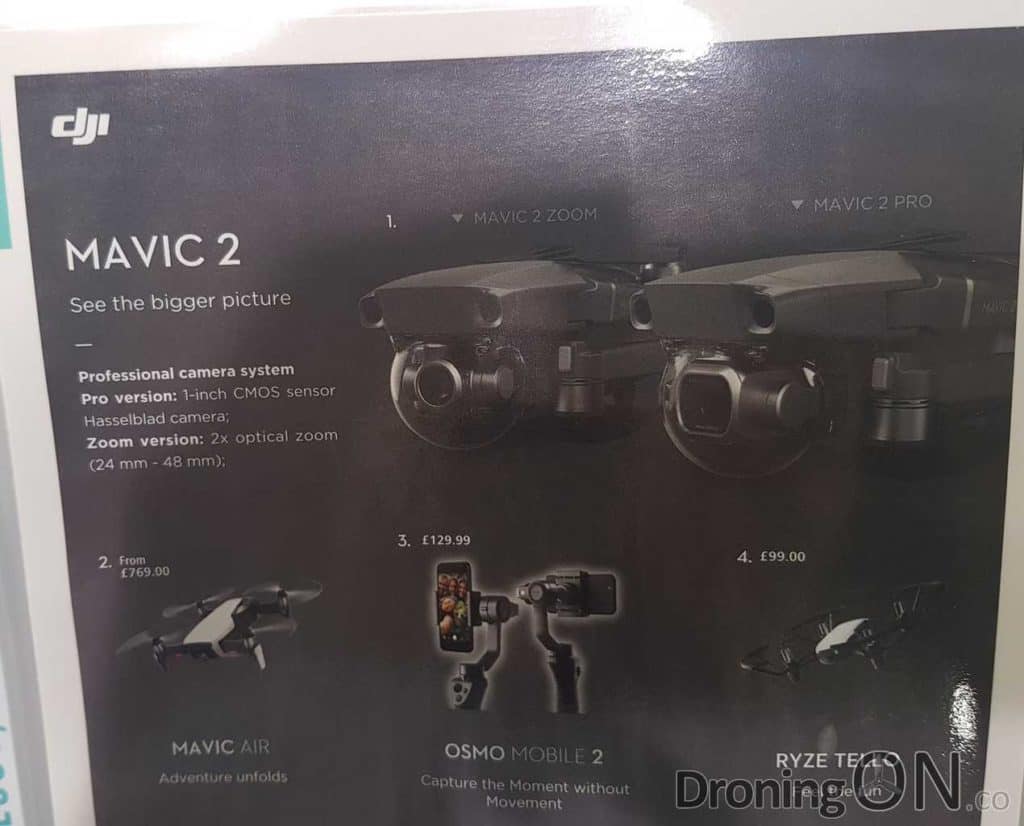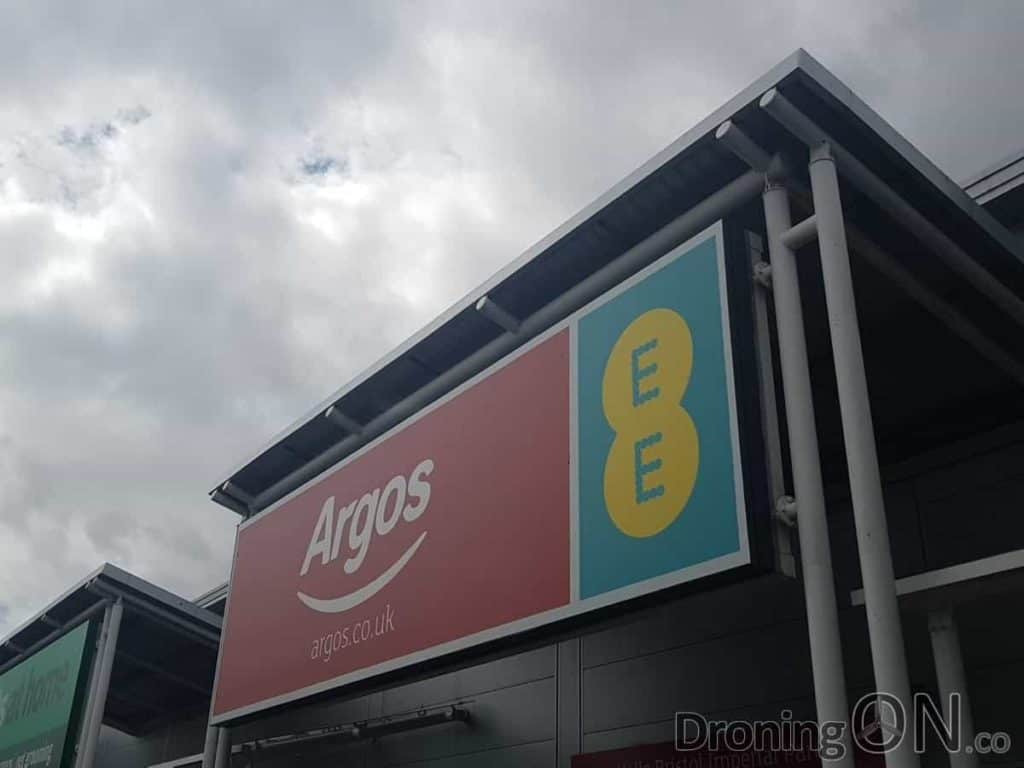 Months ago we revealed correctly that the product subject of the launch would be a successor to the market-leading DJI Mavic Pro, the leak from Argos confirms our insider information.
Keep a CLOSE EYE on the DJI News-Room for more information!
DJI Mavic 2
In summary, the catalogue reveals the following:
DJI Mavic 2 Pro

1″ CMOS Hasselblad Camera
DJI Mavic 2 Zoom

2x optical zoom (24mm-48mm)
Shared enhancements (common to both)

1080p live video transmissions
Top speed of 20m/s
31 minutes flight time
APAS (intelligent vision system)
Active Track 2.0
Omnidirectional Obstacle Sensing
There is much more to be revealed very soon, be sure to subscribe to our YouTube channel for the very latest.
---
Be sure to join the following groups for the latest news, reviews, exclusives, live streams, tips and tricks!