Following the leaked Mavic Pro 2 photo that we published yesterday, some have speculated that the photo might have originated in the studio of the YouTube blogger iJustine, but we strongly disagree and will show you why.
The hand featured in the shot has pink nails, this minor element spurred rumors that they might belong to the DJI-associate and popular YouTube blogger iJustine, we believe those rumors to be false.
The hand in the shot has a small dark mole circled in the photo below, we have taken a look at a series of iJustine unboxing videos today and she has no mole in this position, on either hand.
Take a look at our comparison below and click it for a larger version, in addition the hands featured in the leaked photo might be a little fatter than iJustine's hands.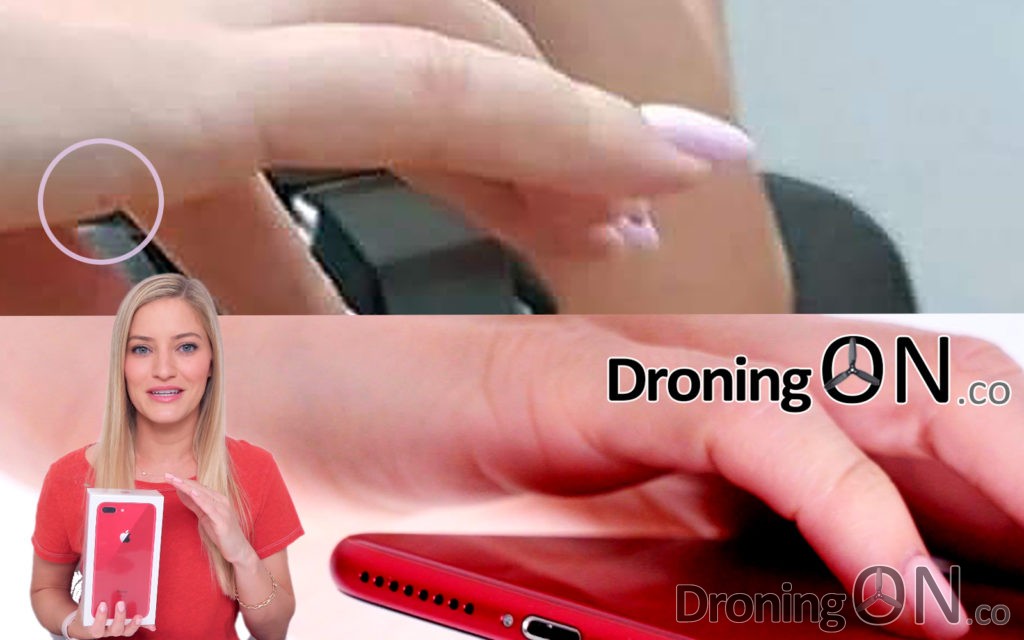 This is not conclusive but we believe that it is fair grounds for iJustine not to be accused of being associated with this leak which according to our contacts has infuriated DJI.
[perfectpullquote align="full" bordertop="false" cite="" link="" color="" class="" size=""]"According to insiders, this leak was not planned, nor a marketing stunt, DJI are very angry"[/perfectpullquote]
We Tweeted iJustine and she responded to suggest that it is not her in the photo, which supports our theory
That's not me

— iJustine ✨ (@ijustine) July 7, 2018
Read our full article concerning the leak here and be sure to share this article widely to avoid iJustine facing any blame for this leak.
We will do our best to bring more to our viewers, watch this space.
---
Be sure to join the friendliest and most helpful DJI Mavic Pro community on Facebook, click here to join!