DJI has suffered its second new-product leak today, prior to launch, as images emerge of an 'Enterprise' version of their best-selling Mavic drone, two interesting accessories are also revealed.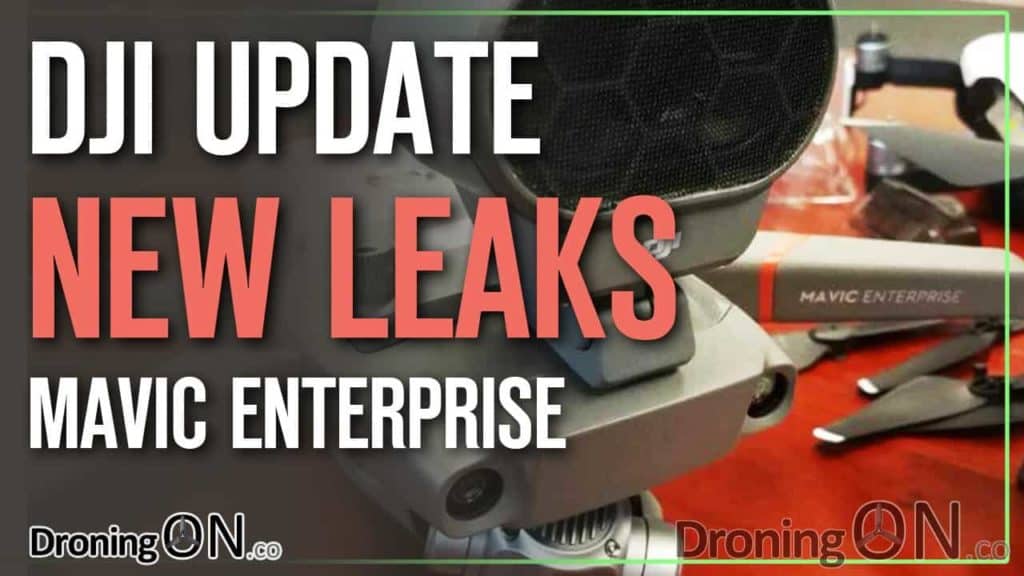 The images were leaked originally via Kanzhaji and then to our Mavic 2 Facebook Group, the photographer and true source of the images is not known but it is quite clear that the photos were not taken in the same place/studio.
The drone is the same in both shots, but the attachment is different and there are many theories around the purpose and intention of each accessory.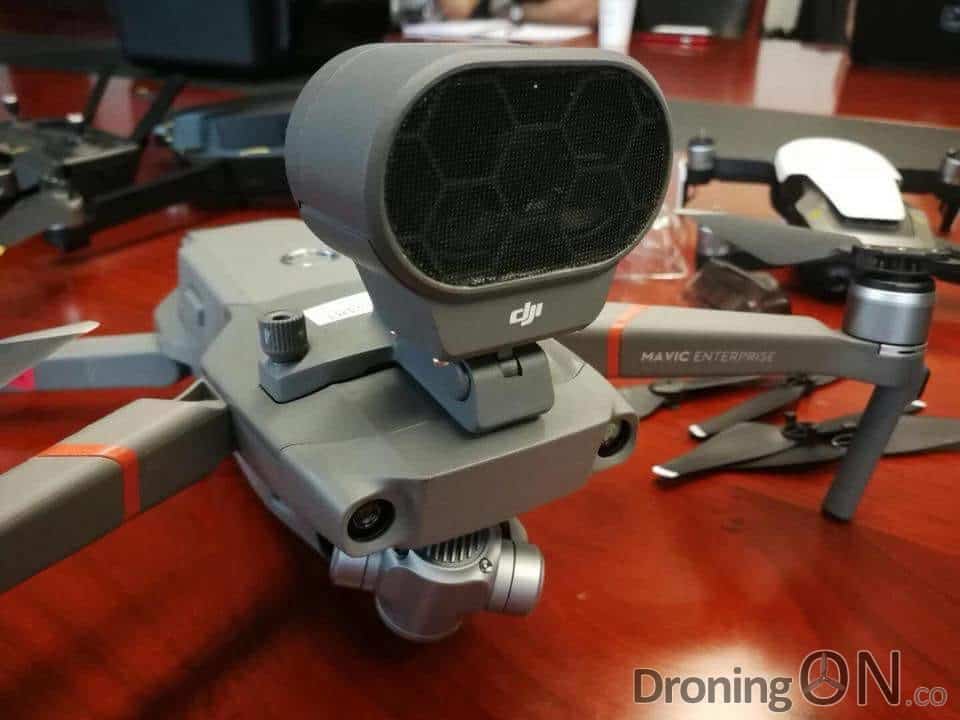 This first accessory is tiltable forward/backards and potentially also to the left/right. Speculation, rumours and theories suggest that the above accessory could be one of the following:
Ultrasonic/radar attachment for 3D mapping of buildings/objects.
Large-scale ultra-sonic sensor for mapping.
PA (public address) speaker system.
Enterprise air sampling system.
Farming crop sensor/analyzer.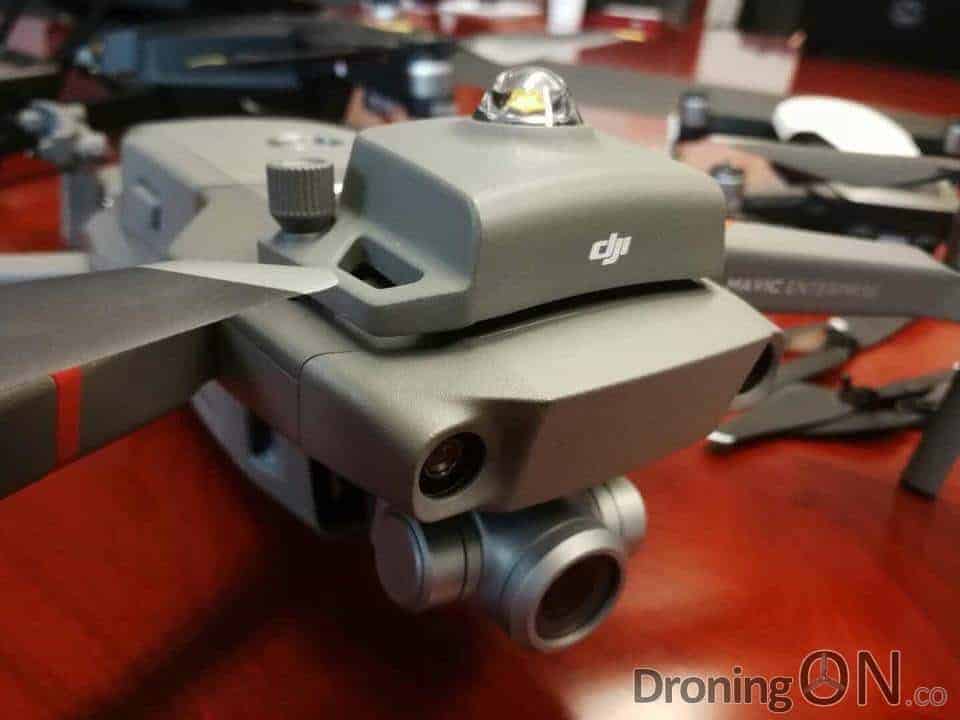 The next accessory is fixed in position, speculation, rumours and theories suggest that the above accessory could be one of the following:
IR (infrared) dome for receiving IR signals.
Aviation strobe to allow night-flights.
Powerful IR LED to provide illumination for night-photography.
Yuneec recently distanced themselves from the consumer drone market, choosing instead to focus on the enterprise and professional sector, DJI are already engaged in professional enterprise applications via the Matrice platform but this new 'Enterprise' branded Mavic could be an indication that DJI are also going to enter the same 'prosumer' sector with multi-purpose low-cost drones.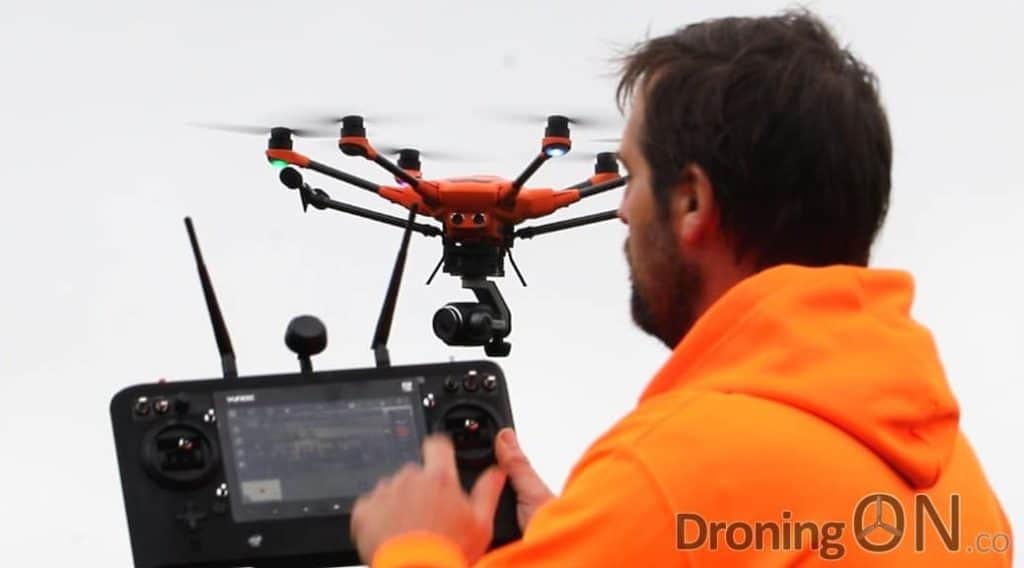 The Mavic 2 drone featured in the two leaked photos has a 'red' banding around the arms which is possibly the new insignia for the DJI Enterprise range, the arm also reads "Mavic Enterprise".
The camera attached to this drone differs from the camera pictured in the Mavic 2 leaks but this also gives credit to the suggestion that the camera/gimbal unit on this newly revised Mavic might be interchangeable.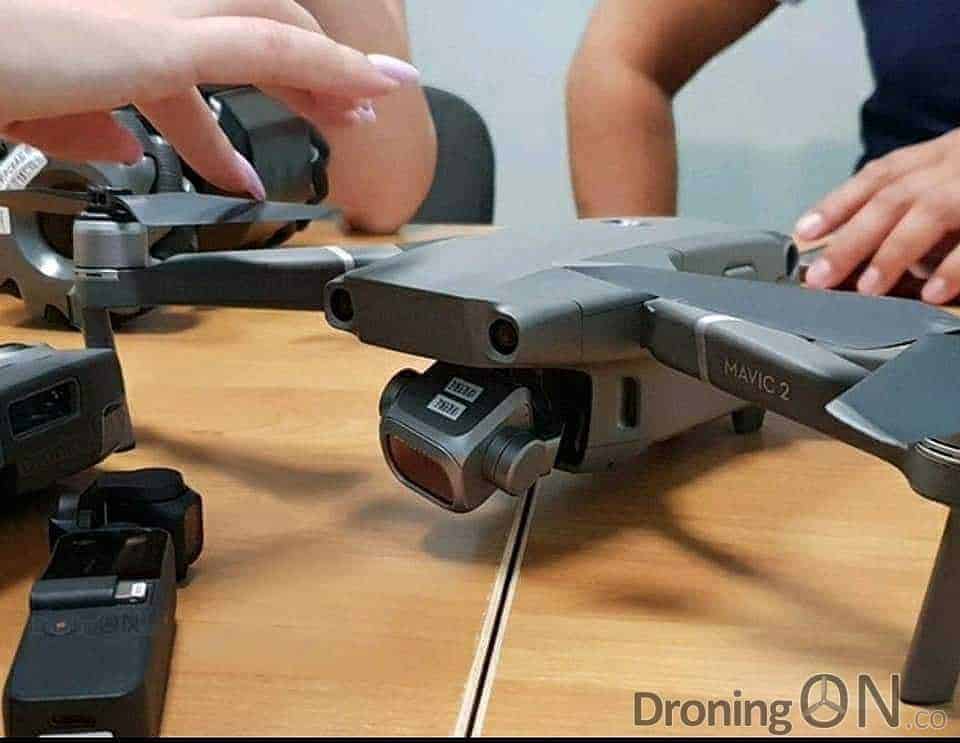 This story is emerging and this article will be updated.
We will do our best to bring more to our viewers, watch this space.
---
Be sure to join the friendliest and most helpful DJI Mavic Pro community on Facebook, click here to join!