DJI has just teased customers with a short trailer nicknamed 'Reflections' to hint at their October 11th announcement. We suspect that a new ultra-professional-grade movie/film platform is enroute, as part of their recent Hasselblad acquisition, which will compete with the likes of the RED Epic camera.
Shot entirely in 4K, the DJI teaser trailer offers a selection of cinematic and highly graded shots, from aerial to ground-based, consequently hinting at something which is not just flying.
The various shots capture high-speed action from cars racing to motorbikes speeding through abandoned warehouses. Aerial shots of water crashing against rocks to high-altitude mountains above cloud-line (images below courtesy of DJI).
Just last year, DJI acquired Hasselblad, a leading camera manufacturer, leading to speculation that a joint venture would form a new line of high-grade photography and videography products.
One key shot towards the close of the trailer is of a large camera lens, reinforcing our speculation.
We suspect that DJI are proposing a new form of flexibility here, not offered by any of their earlier products and perhaps at a level far beyond prosumer, this will not be a new consumer drone nor gimbal.
We speculate that DJI might be about to launch a new ultra-professional grade camera and supporting flying platform which will compete with the ultra professional-grade 'RED Epic' camera range, specifically designed for the film and movie industry.
Such cameras are not lightweight and so require an impressive lifting platform to ascend them into the sky. A DJI Inspire is only just capable of lifting such a camera but is then limited in flying capabilities due to the additional payload.
In a recent informal interview, a DJI-partner was quoted as saying the following:
[perfectpullquote align="full" cite="" link="" color="" class="" size=""]"I'm a DJI Global Ambassador and I can say, keep your eyes on DJI. They have some exciting things they'll be announcing in the next few weeks. The issue of a RED and big Alta 8 on a big gimbal might not be an issue in the future."[/perfectpullquote]
The above quote fuels the theory that a new professional-grade film/movie camera platform is on the way, bolstered by the location for the announcement being Los Angeles, home of the movie industry.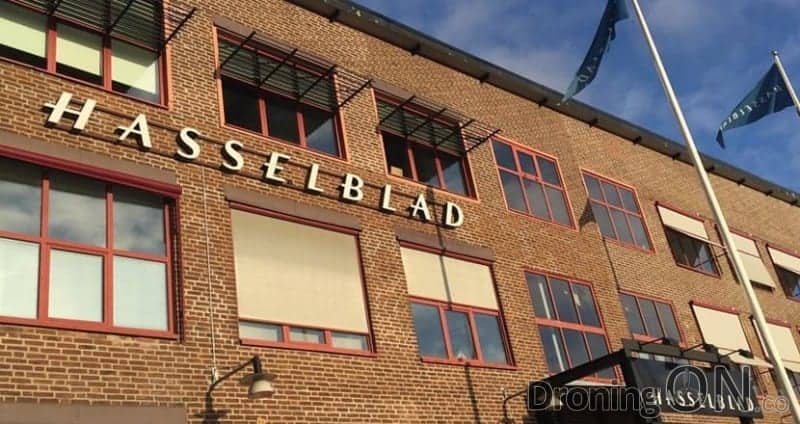 Watch this space and the DJI News Room, October 11th is just a week away, we will be monitoring the event and updating this article. Comment below with your thoughts!
---
Be sure to join the DroningON Discussion Group for the latest DJI news, reviews, exclusives and interviews from the drone industry.