Marketed as the "Worlds 1st Fly-From-Anywhere Home Drone", Rook have today contacted backers of the IndieGoGo crowd-funder to announce that the project had failed.
Published on IndieGoGo only 10-11 months, the CEO of 'Eighty Nine Robotics', Jackie Wu, has just announced that the project has unfortunately been cancelled due to challenges with manufacturing at such a low price point, completing return-to-base functionality and battery life.
Raising only $58,098 through the support of 392 backers, the project had limited working capital from the outset, despite the final backing being worth more than twice the original goal.
[perfectpullquote align="full" cite="" link="" color="" class="" size=""]"Unfortunately, we are unable to deliver Rook. The key challenges include manufacturing the drone with quality at a low price point, completing return-to-base features with low quality hardware, and low battery life for a small drone to be of value. It's been a difficult time for the consumer drone market: Parrot laid off a third of their workforce, GoPro recalled their Karma drones, and Lily Drone, which sold $34M in pre-orders, unable to deliver.
Regarding our campaign, we've already spent some of the money on development. In addition, Indiegogo/payment processing automatically took a cut when you pledged, which is money that did not reach us. So only a part of the money raised is remaining."[/perfectpullquote]
The CEO fortunately addressed the refund scenario by offering customers a full refund, in addition to a generous "optional 2% extra" to compensate for their patience and "time value" over the past year, the additional 'bonus' would be paid directly by the CEO as a kind gesture and apology.
[perfectpullquote align="full" cite="" link="" color="" class="" size=""]"This money will come from me personally, from my personal savings and future salary. I'm making this offer to you because I believe it's the right thing to do. As the leader of this project, responsibility of the success or failure of Rook ultimately lies with me, and I think this is the most fair way to treat people who supported my dream – if I were a backer of the Rook project, it's what I would find the most honest and fair. Since this will come out of my own savings and future salary, please be patient as the return may not come immediately :)"[/perfectpullquote]
We hope to see that all refunds are indeed fufilled to customers in a timely manner and we positively commend Eighty Nine Robotics for pulling the plug before descending into shipping half-baked products to customers, or worse still, reaching bankrutpcy/administration.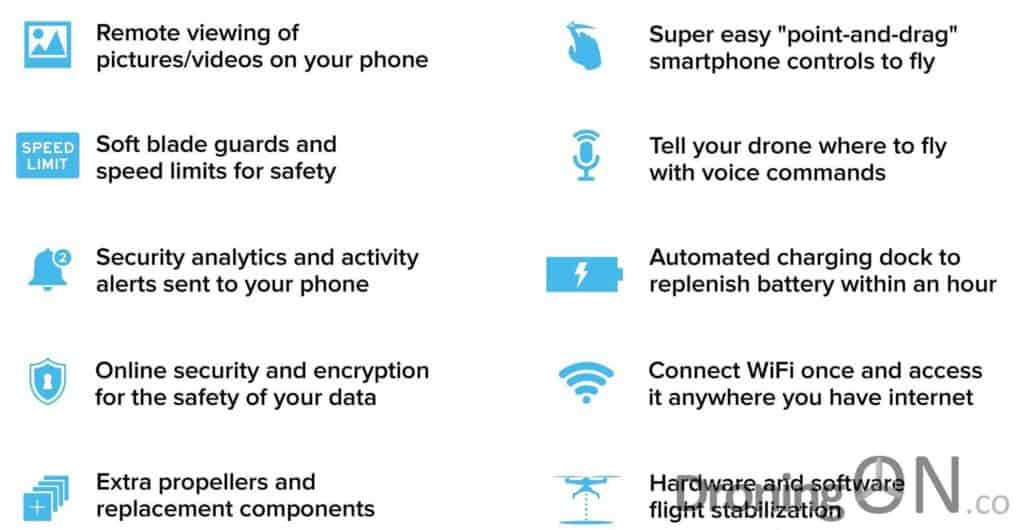 Rook was started by engineers at Northwestern University who observed that current market drones required the user to be nearby to control them. Their concept with Rook was to allow the consumer to control their product from your office, the gym, or anywhere else in the world.
This clearly has inherent complications with regards to hacking and also loss of connectivity, waypoint or navigation during flight. In addition, unmanned flight without visible 'line-of-sight' by the pilot would contravene aviation laws in most countries.
At a starting price of only $179, the project would have had very little equity in order to develop the product, that may also have contributed to the decision to terminate the project.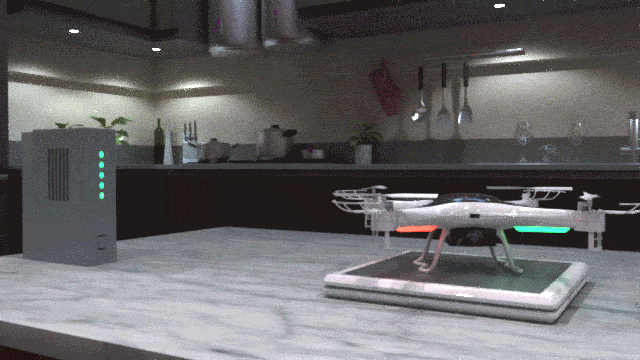 Despite a failure to release Rook, we respect the honesty and sincerity of the CEO in communicating this quickly to customers.
---
Were you a Rook investor, please comment below to give us your comments, also join the DroningON Discussion Group.