A year ago, quadcopters with basic autonomy such as altitude hold would cost far beyond $100, but such products are finally beginning to drop in price, the Elfie E50 from Eachine is one such example.

BangGood provided us with this product for review and considering the low price ($40/£35), our expectations were not high. This 'WiFi' drone does not utilize a traditional transmitter for control, instead it emits a WiFi SSID to which you connect to it via your mobile phone.
It does not incorporate a GPS either and therefore there is no position hold capability which can be quite a drama in anything but light wind. Fortunately the drone does manage altitude by itself and therefore the bewildering task of throttle-control (for new pilots) is managed for you.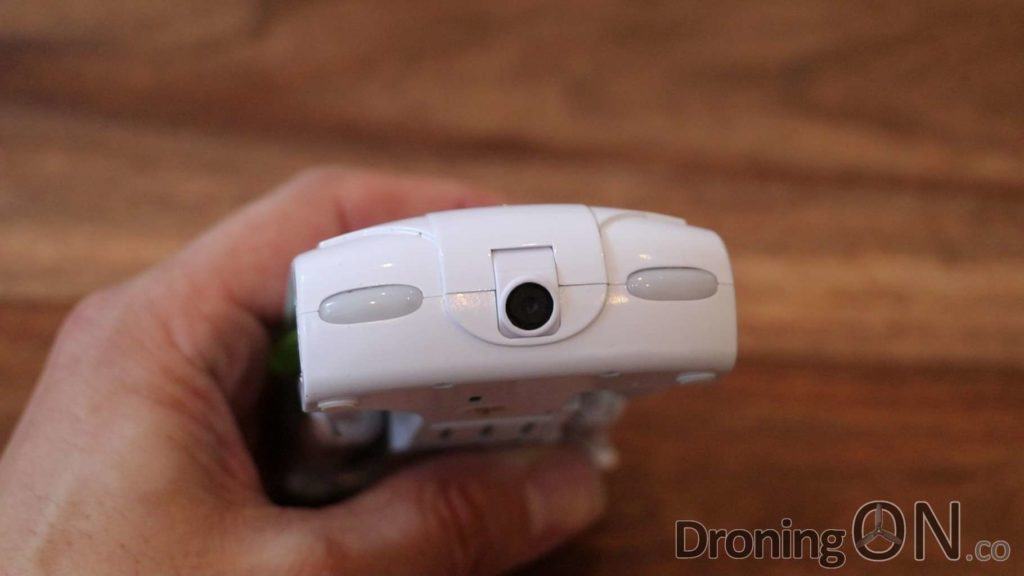 As a first quadcopter/drone or as a gift to someone else (wife/husband/child/teenager) this is an ideal product. It is not for high-resolution and stunning photography, but it is absolutely for fun and laughs.
Watch our Video Review…
Enjoy our full and detailed unboxing, inspection and flight test video but please support our channel by SUBSCRIBING!
The positives…
❍ Brilliant value, great first drone/quadcopter
❍ Lightweight, foldable and portable
❍ Responsive and minimal latency
❍ Simple and easy to fly with the app
❍ Fully functioning altitude-hold
❍ Tilt-mode is most effective way to fly
The negatives…
❍ Does not have GPS Position Hold
❍ Camera sensor is low quality (576P)
❍ Only 50-75m range due to WiFi
❍ No onboard SD card storage
Where to buy…
The Eachine Elfie E50 is available from BangGood and is regularly discounted or on special offer. Spare parts are also very cheap and are listed below:
---
Be sure to join the DroningON Discussion Group for the latest news, reviews and exclusives from the drone industry.