Amazon have been promising for the past 36 months to push the boundaries of home-delivery, using a drone, and they have just delivered, quite literally, via a specially adapted quadcopter.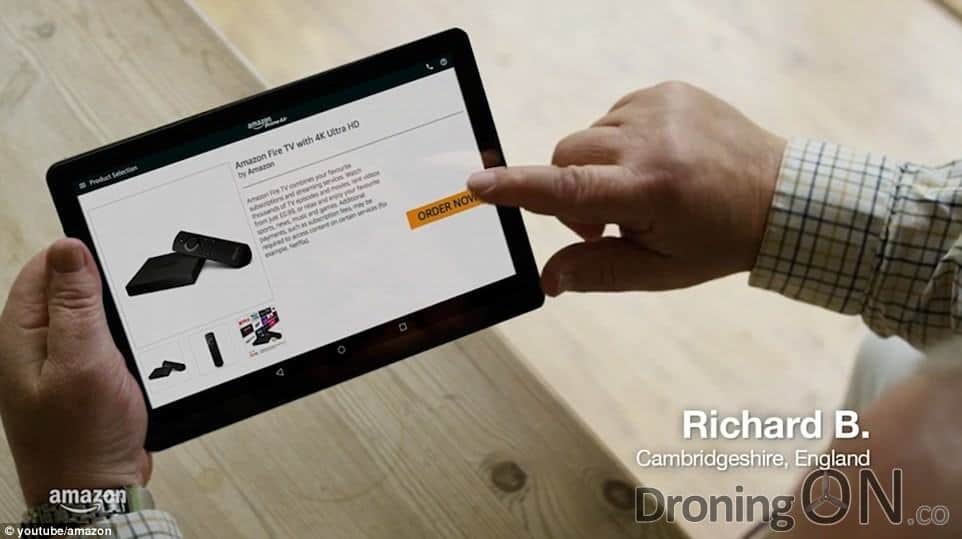 Limited to a trial of only two customers at this time, Amazon have successfully completed their first delivery of goods to the home of a customer, an impressive achievement which took just 13 minutes from the point of sale via website.
This marks the first real-world success by the leading retailer to automate the despatch and delivery of goods via the air.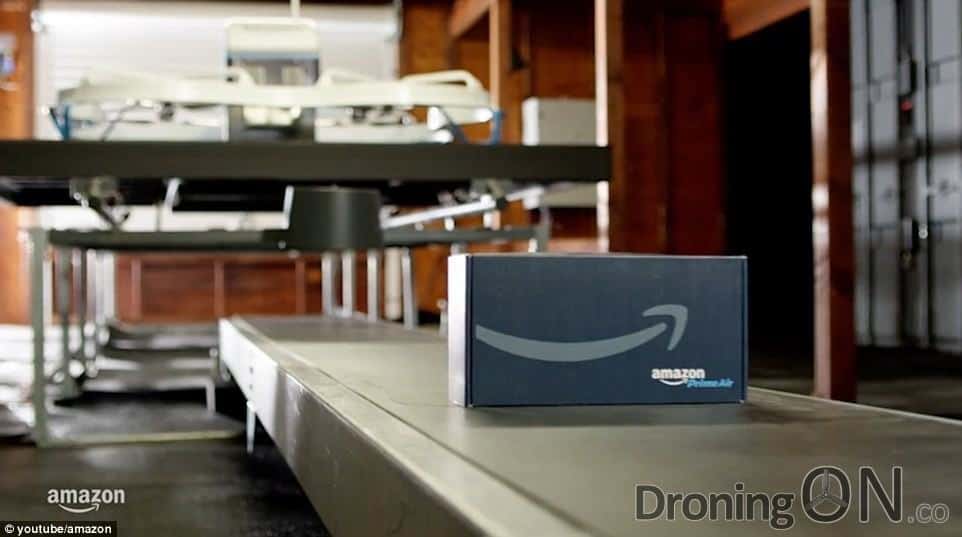 Initially focused on the US for their trial, Amazon soon realised, via the attempts by Flirtey and 7-Eleven, that the complexities of securing permissioning through FAA regulation would be intricate, Amazon therefore took their trial to Cambridge in the UK.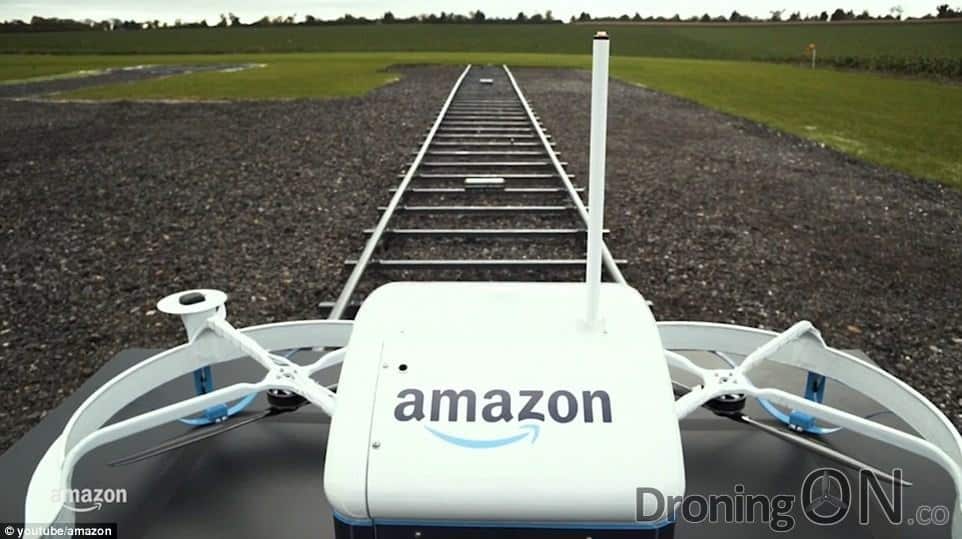 Whether the trial is viable with less trust-worthy customers is another question, particularly how Amazon might deal with the scenario of a 'lost' drone which was last seen/detected at the location of a delivery site.
Limited at this time to two customers, good weather and daytime-only flight, the trial is so far a success with the first attempt delivering a package within only 13 minutes of the order being placed.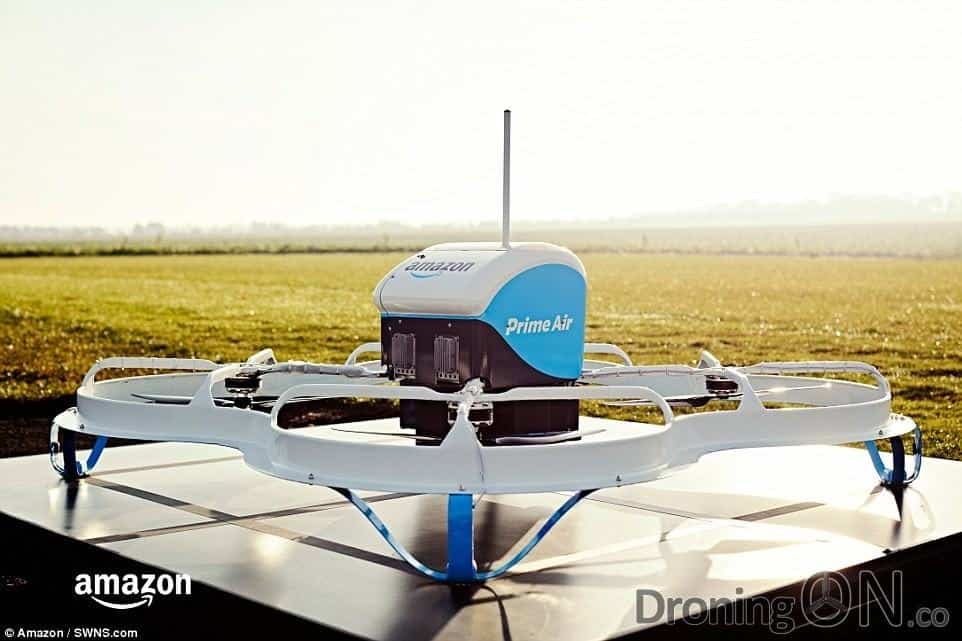 Rolling out this service in full would have similar limitations and only if air-space permissioning can be secured for unmanned flight. In addition, a weight limit for products of 5.7lbs has been imposed, although you can still have an Apple Macbook Pro for under this threshold.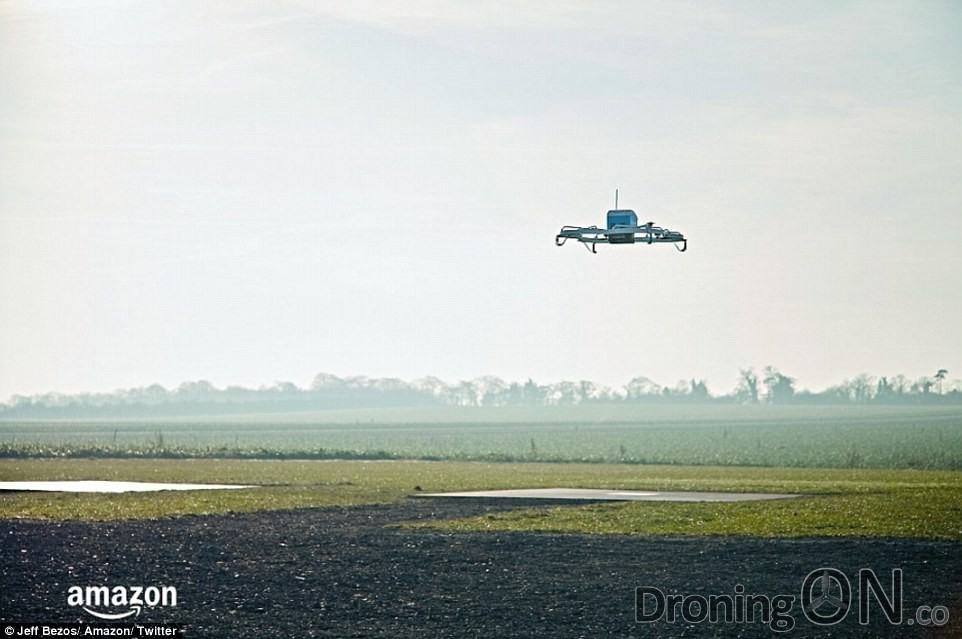 The drone/quadcopter community however have many questions about how Amazon have been able to get authorisation for such flights. Hobby/sport pilots have been told for many years that flights must never be beyond LOS (line of sight) and that breaching this regulation would result in penalty, fine and even potentially prison.
This may be just a marketing stunt, or a serious proposition, regardless we will no doubt know more over the coming 12 months.
You can view the entire Amazon 'first delivery' video below:
---
Join the DroningON Discussion Group for the latest news, reviews, exclusives and previews of exciting new products.