After a long wait for consumers, DJI has just released a new firmware update (V01.00.0820) for the DJI Smart Controller which finally adds DJI Mavic Air 2 support.
---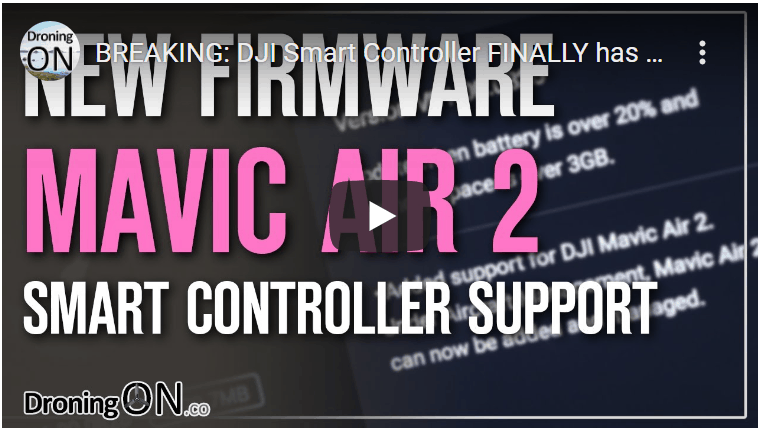 Despite initial suggestions of 'two weeks' following the launch of the DJI Mavic Air 2 drone, DJI has only now delivered the firmware update to the DJI Smart Controller which provides compatibility with their latest consumer drone.
"Network error?"
Some users have reported a "network error" message while trying to update directly on the device via WiFi, don't worry as this simply means that you do not have the latest firmware installed prior to the update. No harm is done to the device
The DJI release notes suggest using the quick and efficient DJI Assistant 2 app instead to update, especially if users experience a "network error" prompt while trying to update.
What's New?
Added support for DJI Mavic Air 2. Under Aircraft Management, Mavic Air 2 can now be added and
managed.
Notes:
A Smart Controller with a firmware version of v01.00.04.75 or earlier must be updated using DJI Assistant 2.
Download the latest DJI Assistant 2, and follow the steps in Firmware Update section in the DJI Smart Controller
User Manual. Download DJI Assistant 2 at https://www.dji.com/cn/mavic-2/info#downloads
Contact DJI Support if the update fails several times.
For more information, you can view the official release notes for the DJI Smart Controller firmware here.
---
Be sure to join the DroningON Discussion Group for the latest news, reviews, exclusives and interviews from the drone industry!