DJI has just launched the impressive new DJI Osmo Mobile 3 device, offering 3-axis mechanical stabilisation for mobile phones, in a neat, lightweight and compact form-factor.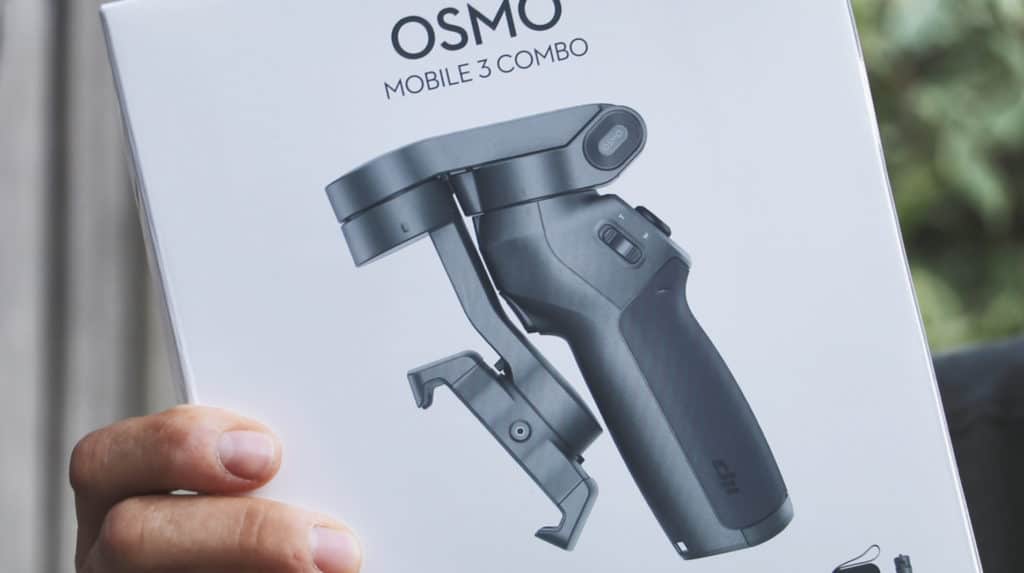 DJI's latest launch will excite many consumers who have been waiting for a more compact and lightweight solution for shooting silky-smooth footage, without spending significantly.
Some consumers however will be disappointed as many were expecting the announcement of a new drone product, especially considering that DJI has not revealed a new model this year, but there are signs that a new smaller drone is coming, so watch this space.
Watch our early look video…
Be sure to SUBSCRIBE to our YouTube channel for the latest news, reviews and exclusives from the industry!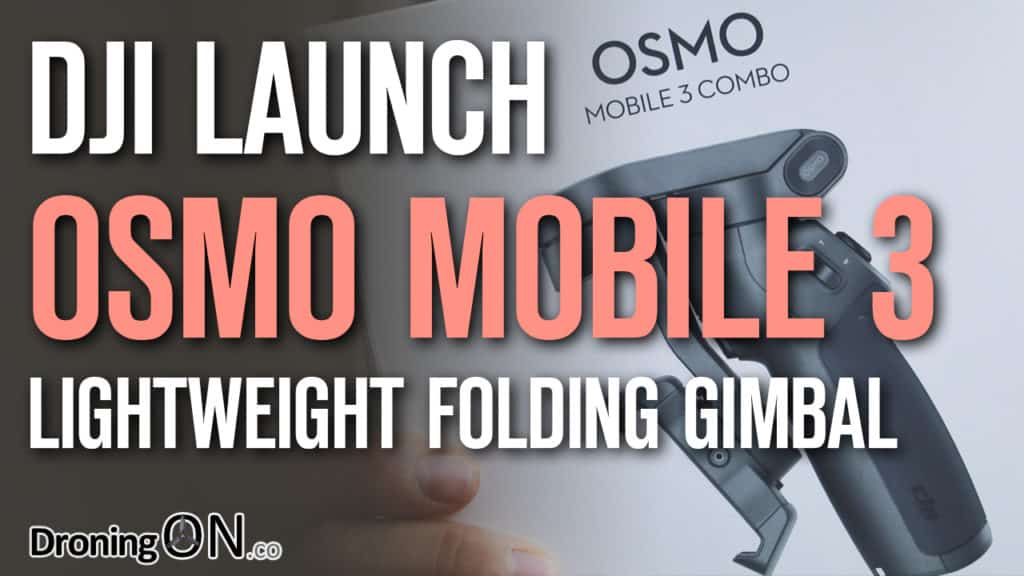 DJI Osmo Mobile 3 key features…
Foldable Design: It takes just one step to fold or unfold Osmo Mobile 3. Osmo Mobile 3 can also be folded without removing the phone to save set-up time.

Compact Size: 157×130×46 mm (folded); 286×126×98 mm (unfolded)

Reduced Weight: 405 g (Osmo Mobile 2 weighs 485 g)

New Gimbal Design: Unlike Osmo Mobile 2, the charging port and headphone jack of the mobile phone are no longer blocked, so it's easier to use the microphone or charge the phone while using Osmo Mobile 3. Additionally, the angle between the gimbal and handle is 15 degrees, making it more comfortable to hold.

Easier Balancing: Unlike previous Osmo Mobile models, Osmo Mobile 3 only requires balancing of the roll axis, which results in a much faster set-up.

Trigger: We're bringing this component back from the first version of Osmo Mobile. The trigger not only supports quick switching of gimbal modes (e.g., free, follow, recenter, etc.), but also activating Sport mode and ActiveTrack.

Gimbal Modes: A set of innovative gimbal modes:

Follow: Pan and tilt axes follow your hand movements.

Tilt Lock: Only the pan axis follows your hand movements.

FPV: All three axes follow your hand movements.

Lock: None of three axes follow your hand movements.
---
Be sure to join the DroningON Discussion Group for the latest news, reviews, exclusives and interviews from the drone industry!