Following the launch of the DJI Osmo Action camera, a number of accessories have been announced, in this article we will take a look at each and explain their purpose.
While other accessories will soon also be available (some pictured in the cover photo for this article), those coming immediately are listed below.
Osmo Action Frame Kit
Fitting the Osmo Action seamlessly, the camera frame protects the device and offers universal mounts for extra accessories. Raised buttons ensure smooth operation, a window for the LED indicator to show camera status in real time, and two holes provide quick drainage when using in water.
Attach and detach the quick-release base easily with a single hand to add accessories and expand shooting options.
Osmo Action Camera Frame × 1
Osmo Action Locking Screw × 1
Osmo Action Quick-Release Base × 1
Osmo Action 60m Waterproof Case
This accessory is not currently available but hopefully will be soon (sooner than it is for the Osmo Pocket we hope!!)
Providing full waterproofing down to an impressive 60, this add-on accessory will enable scuba and deep-dive capabilities for the DJI Osmo Action.
Features seamless protection.
Includes convenient buttons.
Incorporates a window for the LED indicator.
Includes quick-release design.
Osmo Action Adhesive Mount Kit
These convenient mounts allow you to attach Osmo Action to a wide variety of sporting equipment such as skateboards, bikes, helmets, and more.
Osmo Action Flat Adhesive Mount × 2
Osmo Action Curved Adhesive Mount × 2
Osmo Action Battery
The battery features two locks for easy installation. The maximum capacity of the battery is 1300mAh, significantly extending recording time.
The battery case holds and protects multiple batteries and microSD cards. It allows you to classify and store batteries into compartments marked with different battery level signs.
Osmo Action Battery × 1
Osmo Action Battery Case × 1
Osmo Action Charging Kit/Hub
The DJI Osmo Action Charging Kit holds and charges three batteries. An intelligent charging system significantly increases efficiency, requiring only 130 minutes to fully charge three batteries. See our full review on our YouTube channel.
Osmo Action Charging Hub × 1
Osmo Action Battery × 2
Osmo Action Battery Case × 1
Osmo Action USB-C/SD Cover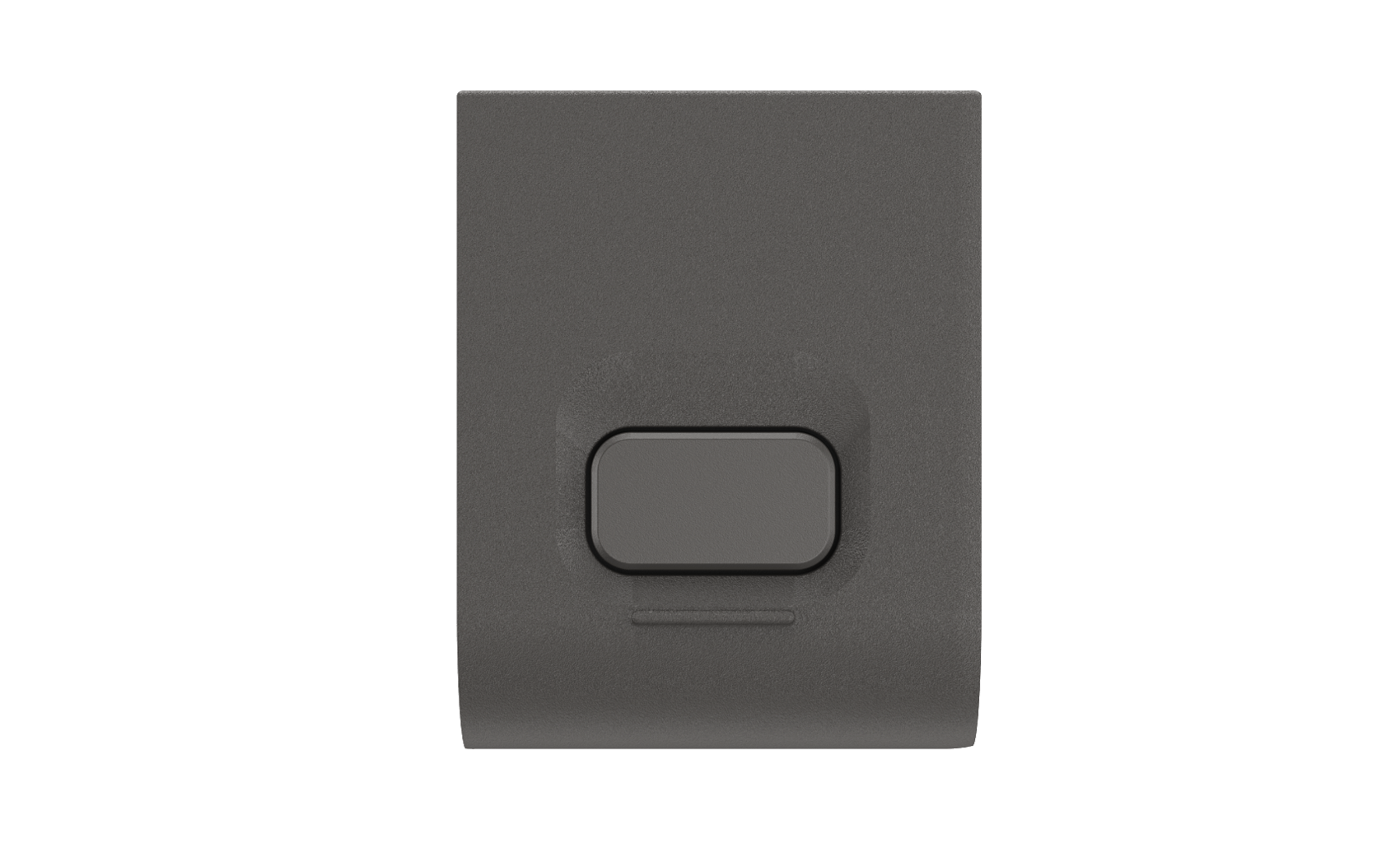 Check the price of the Osmo Action SD/USB-C Cover here.
Seamlessly protects the USB-C port and microSD card slot, keeping out water and dust. You can detach the USB-C cover to connect a USB-C cable or insert a microSD card.
The Osmo Action includes this cover as standard but it is detachable and therefore can potentially be lost.
Osmo Action USB-C Cover × 1
Osmo Action ND Filter Set

This product is not yet available but will be soon.
Featuring the most commonly used ND filters, a set of four high quality DJI filters.
Osmo Action 4 Filter ND Set × 4
Osmo Action Lens Filter Cap
The cap is made of abrasion and dust-resistant glass with an anti-fingerprint coating. The quick-release design allows you to attach or detach it with ease.
Osmo Action Hand Grip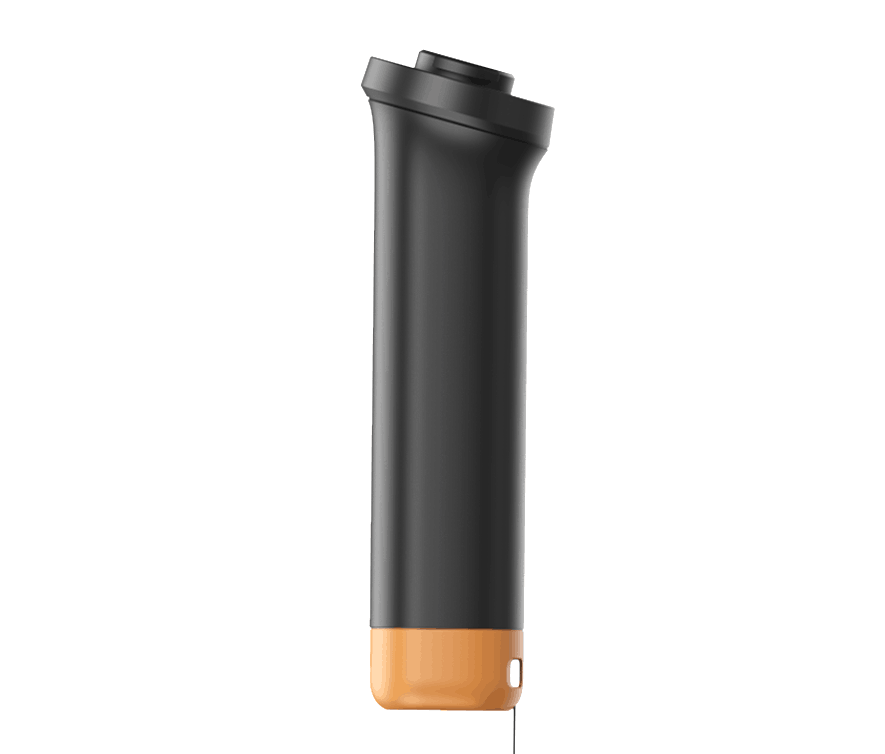 With no detail available present, we only have a photo of this accessory which hopefully will come to market pretty quickly as many of us will want it!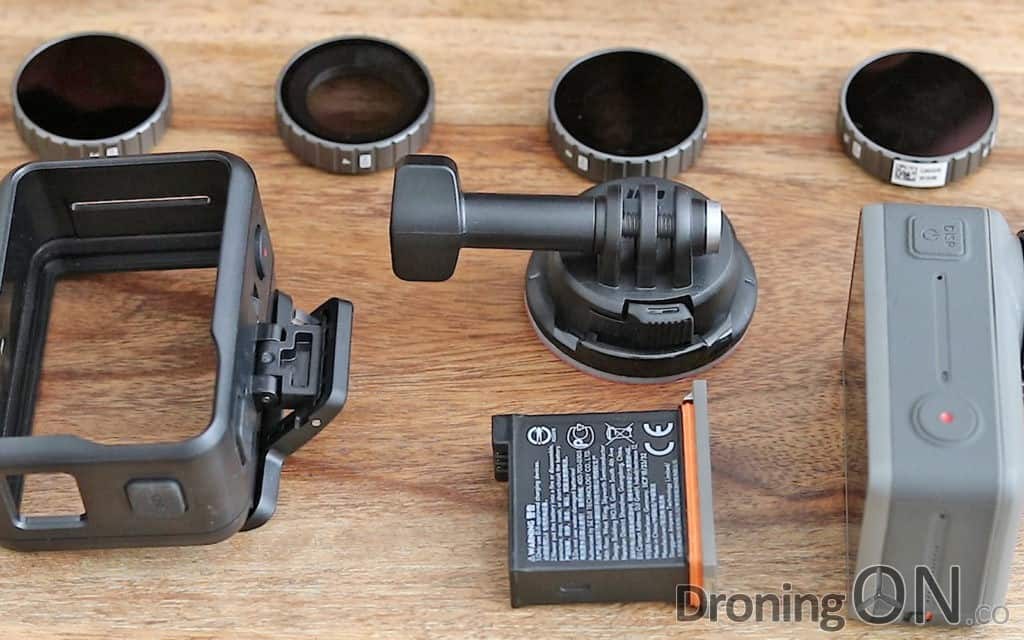 ---
Be sure to join the DroningON Discussion Group for the latest news, reviews, exclusives and interviews from the drone industry!